NEC Display MC and ME Projectors Target Classrooms, Small Business Applications
The new NEC Display MC and ME projector series lines consolidate NEC's former entry-level projector series to streamline customer choices.
Leave a Comment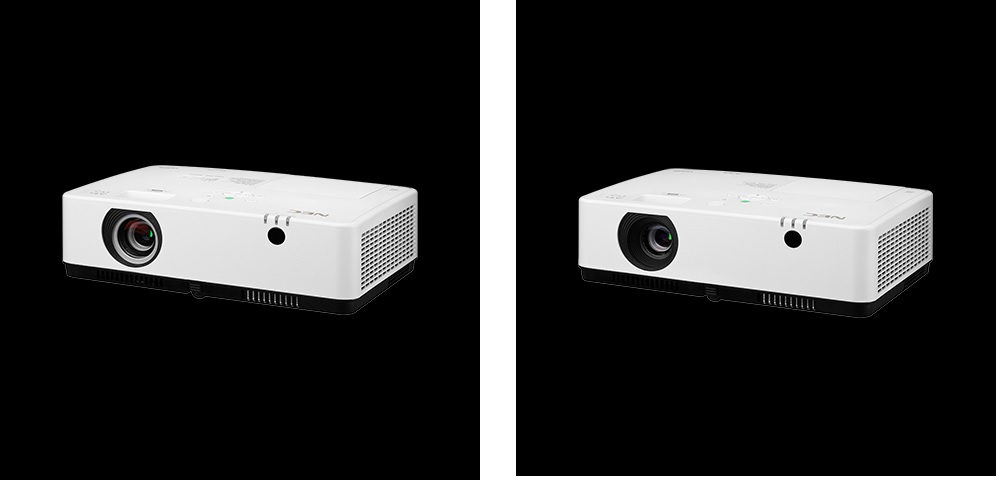 NEC Display Solutions of America, Inc., is looking to streamline choices for K-12 education and house of worship classroom and small business customers. The new NEC Display MC and ME projector series lines consolidate NEC's former entry-level projector series.
The two new projector series – MC and ME – include five new models that provide between 3,700 and 4,000 lumens and offer XGA, WXGA or WUXGA resolution.
The new MC series projectors — MC372X and MC382W — replace the models in NEC's VE and V series. According to an NEC press release, these models offer a significant upgrade for entry-level projector customers, including increased brightness, better connectivity, network capability and longer lamp life.
The three new ME series projectors — ME402X, ME372W and ME382U —replace models in NEC's first-generation ME series, offering longer lamp life and a broad choice of resolutions, according to NEC.
More on NEC Display MC and ME Projector Series (via press release):
Each new MC and ME model features LCD technology and a new high-performance lamp. "We're particularly excited about these projectors because LCD technology provides customers with accurate colors while the lamp-based light source keep costs low," says Ryan Pitterle, Product Manager, NEC Display Solutions. "Even better, they offer a breakthrough in lamp technology that effectively eliminates maintenance requirements for the life of the projector."

The new lamp lasts up to 15,000 hours in Eco mode or 10,000 hours at full brightness. In typical classroom use (up to 8 hours per school day and 38 weeks per year), for example, the light source will last more than 6 years, which exceeds the normal projector refresh cycle in educational settings.

Each MC and ME model includes a standard zoom lens to ease installation. MC series projectors have a 1.2X zoom lens, and ME series projectors have a broad 1.7X zoom lens for even greater installation flexibility.

The ME Series lens allows for a greater range of placement options. This can be beneficial when there are obstructions in the ceiling or when attempting to utilize existing screens, mounts and cable runs. A broad zoom lens can reduce installation costs and ensure sharp images that fill the screen properly.

Designed and built to last, the MC and ME series projectors are backed by NEC's 3-year warranty and include the InstaCare advance exchange program for the duration of the warranty.
Both NEC Display MC and ME entry-level projector Series will be available in February 2019.
Next: Why NEC Laser Projectors Are Ideal for Conferencing, Higher Education