Scalable Display Technologies Introduces Camera-based Projection Mapping Software
Scalable Atlas is a new automatic camera-based projection mapping software designed to align multiple projections on complex surfaces.
Leave a Comment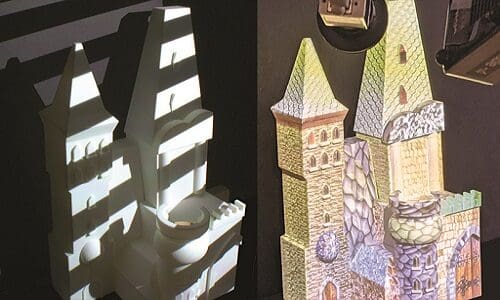 Projection display application provider Scalable Display Technologies has announced Scalable Atlas, a new automatic camera-based projection mapping software designed to align images of multiple projectors on complex objects or surfaces.
According to a company press release, Scalable Atlas is an evolution of the company's standard software applications designed for domes and curves and is the product of 12 patents related to edge blending, warping and color-calibration technology.
The company's technology is used by partners and customers in a wide range of markets, including simulation, military testing, professional AV and visualization. It is designed to simplify complex projection mapping projects thanks to a camera-based calibration process, eliminating the need to calibrate manually and save time during an installation.
Atlas is specifically designed for theme parts, art installations, museums, attractions, customer engagement centers and events staging, according to the company.
Read Next: Electric Picture Display Systems, Scalable Display Technologies Collaborate on Maritime Training Simulators
Scalable says the one-touch calibration tool allows for easy recalibration to guarantee the highest-quality pixel performance, and a unique algorithm can calculate complex blends and compensate for shadows, occlusions, sleep, oblique or variable projector angles on nearly any object.
Atlas is also integrated with MPCDI and Scalable's SDK to create a simplified plug-and-play solution for media servers and playbacks, the company says.
James T. Pietsch, director of global accounts for Scalable Display Technologies, said in a statement that the company's traditional software applications are designed for edge-blending on pro AV screens with smooth curves, but Atlas takes it a step further.
"Atlas is designed to simplify projection mapping on unique surfaces by creating an automatic solution to solve image alignment on high-end, intricate objects," he said. "We created Atlas to align with our customers' growing needs. It's important to us that we provide our customers with reliable and relevant technology."