TDC Celebrates Summer at Sydney Festival in Australia
The use of laser-projection technology at the Sydney Festival 2023 sets continued focus on TDC's commitment to sustainability.
Leave a Comment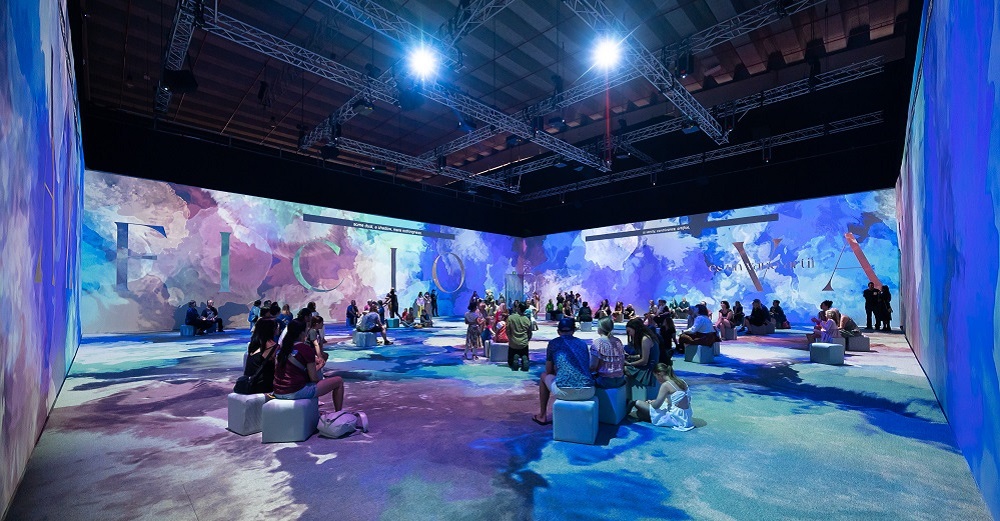 Photos & Slideshow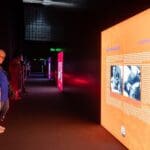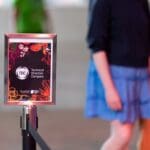 ---
Editor's note: This case study featuring Technical Direction Company (TDC) installation at Sydney Festival was originally published on January 11, 2023, and has been updated on April 19, 2023.
Sydney conducted its uniquely Australian celebration of Summer with a line-up of artists' work at Sydney Festival. TDC (Technical Direction Company), provider of event and entertainment technology solutions was sponsor of Sydney Festival. The company also worked on its biggest involvement yet in the city-wide celebration of culture, creativity and live performances. Here, its team of technicians provided creative-design technology and projection-mapping expertise for the Festival.
The team thus worked at multiple events across Sydney from January 5 to 29 January 2023. This includes Festival highlights featured iconic feminist Frida Kahlo and the mythic new opera epic, Antarctica.
Partnering With Sydney Festival
TDC supported numerous Sydney Festival experiences, according to a statement. Some events include the emotive re-awakening of the spirit in VIRGIL: AWAKEN held looking across the shoreline. It also includes the precious island Me-Mel (Formerly Goat Island). Additionally, TDC worked at Barangaroo Reserve and for the projection of Dyin Hura (Women's Place) on the façade of the oldest surviving public building, Old Government House in Parramatta Park.
Chris Fitzgerald, TDC technical project manager, remarks, "We are very excited to be a Sydney Festival partner once again in 2023. Organizing and coordinating our sponsorship of Sydney Festival required extensive site surveys, scheduling, dealing with weather changes and attention to detail. It also gave us a unique opportunity for us to work in collaboration with some leading artists from all over the world using the latest projection-mapping techniques and LED technology. We are proud to be involved and can't wait to see audiences react to the wonderful experience."
The team looked to provide visitors at the Sydney Festival with the most incredible immersive experience. It also looked to continue TDC's commitment to sustainability. For this, the company thus deployed the latest addition to its inventory, the Barco G62-W11 laser projector. Per TDC, this projector operated on a fraction of the energy used in lamp-based counterparts.
Michael Hasset, founder and managing director, TDC, adds, "We worked to a specification and used over projectors that were reliable, and gave considerable brightness."
Frida Kahlo: The Life of an Icon
For the first time in Australia, a unique biographical exhibition allowed guests to better understand the artistry of Frida Kahlo.
According to a statement, the Frida Kahlo Corporation and the renowned Spanish digital arts company, Layers of Reality, co-created this event. The multi-sensory experience featured nine transformational spaces. This ranged from collections of historical photographs and original films to captivating holography and 360-degree projections. It also featured a virtual-reality system that transported visitors inside Kahlo's most famous works. Here, the team rigged the Barco G62-W11 laser projectors by a bespoke TDC system. They then played it back using the latest high-powered media servers.
"There are seamless floor and wall projections and unusual projection surfaces which took around a week of installation to set up and install," Fitzgerald explains. "In creating the project; we worked closely with the Frida Kahlo Corporation and Layers of Reality to deliver a quick turnaround in a matter of weeks. We opted for laser because the technology lifts the color and resolution of the projections; and does so with a reduction in energy consumption."
"Our clients are looking for greener, more energy-efficient technology and TDC [delivered] that for Frida Khalo. Compared to lamp-based projection, laser-projector technology uses much less cooling. They [also] have less moving parts and are a more robust system. Also, the longevity of laser is far greater and the image produced is very uniform and stable," adds Drew Ferors, head of technical services at TDC.
Also Read: TDC Powers Spectacular Visual Experience for Vivid Sydney
Creating Antarctica
A magnificent new opera by Australian composer Mary Finsterer and librettist Tom Wright took place on home soil for the first-time during Sydney Festival 2023. It also featured renowned Dutch new music ensemble, Asko|Schönberg. Finsterer's intriguing blend of Renaissance-inspired and contemporary music styles was performed on a futuristic digital set. For this, the backdrop is a 12m-by-9m Roe BQ4 Black Quartz LED wall. TDC specified, supplied and installed the wall for this event.
The opera's fascinating musical palette was amplified by the sounds of the Southern Ocean and the Antarctic itself. The LED screen functioned as as a set piece as well as an animated display. As a result, performers entered and exited the stage through walkways created within the screen.
Francis Smith, technical project manager, TDC, comments, "Antarctica is a fantastic immersive experience for which we adapted an installation from the debut performance in The Netherlands. The screen sits in front of the scaffolding with elements of the set emerging onto stage through cut outs. Not only did the screen have to perfectly accommodate the cut outs; the design specified there would be nothing to physically connect the screen to the scaffolding."
Smith adds, "We elected to design using the new ROE BQ4.6 as it was the strongest and sturdiest for a screen that size and that weight. Having the vertical bracing built into the LED panels themselves helped with structural integrity. [It] thus [kept] everything safe for performers and audience alike."
Click on "View Slideshow" for images of the Sydney Festival 2023. All photography by Wendell Teodoro.
If you enjoyed this article and want to receive more valuable industry content like this, click here to sign up for our digital newsletters!