tvOne to Release New CORIOview Processor at ISE 2018
At the ISE 2018 trade event in Amsterdam, tvONE will showcase its CORIOview multi-window processor, 4K matrix routers and HDMI 4-port output module.
Leave a Comment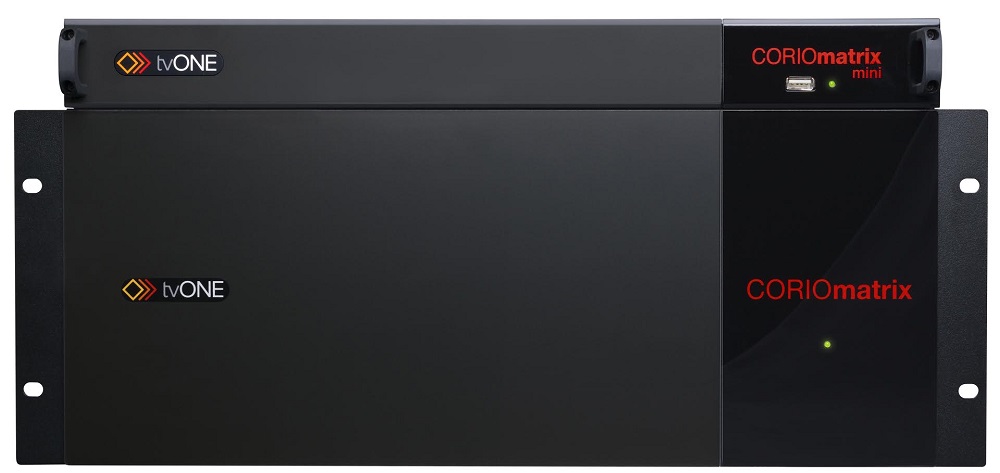 The multimedia processing equipment manufacturer tvONE will show a number of new products, including a new CORIOview processor, during the annual Integrated Systems Europe (ISE) 2018 show at booth number 1-M130.
The company will launch its CORIOview 4K multi-window processor that accommodates as many as eight sources. The company will also showcase a selection of 4K multi-format AV matrix routers and an HDMI 4-port output module for its CORIOmaster videowall system.
CORIOview Multi-Window Processor Designed for Ease of Use
According to tvONE, its new CORIOview multi-window processor is a fast 4K machine designed to for ease of use in all circumstances.
Some of the CORIOview's features include auto-layout functionality that automates users preset selection to make the processor intuitive. For more advance applications, the company provides front-panel controls such as user definable or pre-programmable presets, as well as audio and video switching.
In addition to showing the CORIOview at ISE 2018, tvONE will show its 4RU CORIOmatrix and 1RU CORIOmatrix mini products.
These new matrix routers provide professional integrators with Ultra HD 4K compatibility, and tvONE states the products are designed for applications with mixed audio and video formats.
Some of the installation scenarios that integrators can address with the CORIOmatrix and CORIOmatrix mini products include mixed AV, broadcast, IP and legacy source integration to support the use of multiple formats with low-latency performance.
ISE 2018 show attendees can also see tvONE's new HDmI 4-port output module. The copmany says the module supports 1080p at 60Hz on each port to provide the CORIOmaster video-wall processor with as many as 56 outputs.
Other solutions on display in tvONE's ISE 201 booth include the MX-6588 4K60 HDR 8×8 HDMI Matrix, and its popular TV ONErack universal mounting solution.
See more products debuting at Integrated Systems Europe 2018 here.