Aurora Multimedia CEO Paul Harris Appointed Chairman of HDBaseT Alliance's AV Work Group
AV Work Group will continue mission of responding to market developments and working with HDBaseT Alliance members and installers with Paul Harris.
Leave a Comment
The HDBaseT Alliance recently announced that Paul Harris, Aurora CEO and Alliance contributor, has been elected and appointed the new chairman of the AV Work Group.
The AV Work Group is tasked with "advancing the HDBaseT technology, to respond to market developments and demands from members and installers," according to the HDBaseT Alliance announcement.
"I am excited to lead the activities of the AV Work Group going forward, addressing the hot topics in the market today," said Harris in the press release.
"Our initial agenda and scope of work will focus on the development of HDBaseT networking and HDBaseT-IP, future native interface support, and standardization of control systems within HDBaseT systems.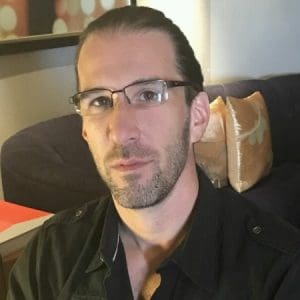 "I look forward to working with the HDBaseT contributors and establish standards for a variety of Audio Visual, IP, and control protocols during my tenure," he said.
"We are happy to welcome Paul to this position, as we continue to forge ahead in the AV market," said Ariel Sobelman, president of the HDBaseT Alliance.
"The participation of leading Alliance members in the AV Work Group is essential to realize our goals of continuously expanding and developing the HDBaseT standard. I believe Paul can draw the top players in our market to contribute to this effort."
Harris is both the Aurora CEO and CTO and has been responsible for developing many of the company's products for the past 20 years. He brings extensive knowledge of HDMI, HDBaseT, AV over IP, IP control and much more.
In an earlier interview with CI, Paul Harris talked about the future of HDBaseT, and in particular HDBaseT-IP. Harris believes HDBaseT-IP products won't be available for another two to three years.
"HDBaseT seemed like it was a technology that was on its way out, but maybe we're all wrong about that," Harris says. "Maybe we need this technology to be the fix for IP itself."
He also takes issue with those who say HDBaseT today is just a placeholder for tomorrow's IP-based distribution systems. There will still be a place for point-to-point HDBaseT, he insists.
"HDBaseT works wonderful for that. I wouldn't change it… it's cost-effective, low power, low heat, inexpensive, and easily distributed. IP solutions are best served for distributed systems, especially in digital signage or applications that require the equivalent of matrixing."
The HDBaseT Alliance's AV Work Group is open to all contributor members. For more information, please contact Tzahi Madgar, HDBaseT Alliance Director of Business Development & Secretary of the Board.
If you enjoyed this article and want to receive more valuable industry content like this, click here to sign up for our digital newsletters!