8 AV over IP Market Trends Installers Need to Know
These are the AV over IP market trends installers need to be aware of based on an extensive survey of our integrator audience.
Leave a Comment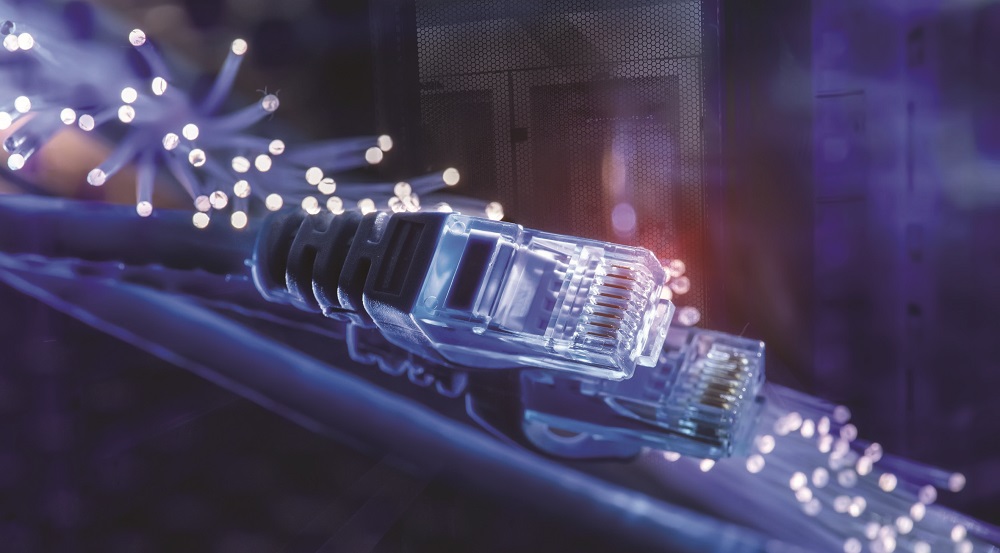 AV over IP has given integrators the ability to move past the physical limitations of matrix switching. The tech category has taken the integration world by storm over the last few years. We surveyed our integration audience to learn more about how and why the AV over IP market is growing in terms and what trends have developed.
Here are eight AV over IP market trends you should know if you work in this space:
1) – Respondents suggest that they expect a larger percentage of their projects to include AVoIP this year when compared to the previous year.


2) – Our respondents say that, more often than not, the integration firm is the one suggesting AVoIP as part of the project, as opposed to the customer requesting AVoIP specifically.

3) – The vast majority of respondents are ready to fully embrace AVoIP as AV distribution for their customers.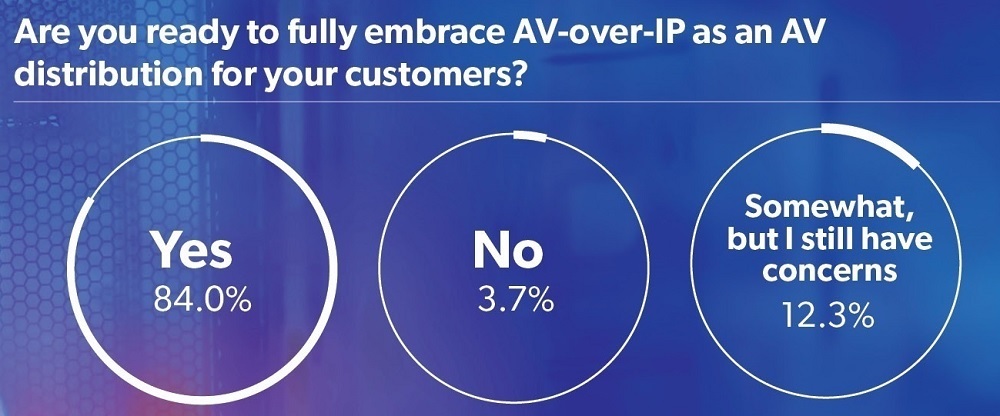 4) – By far, the most influential decision-maker when it comes to AV networking is an IT manager or IT professional, according to our respondents.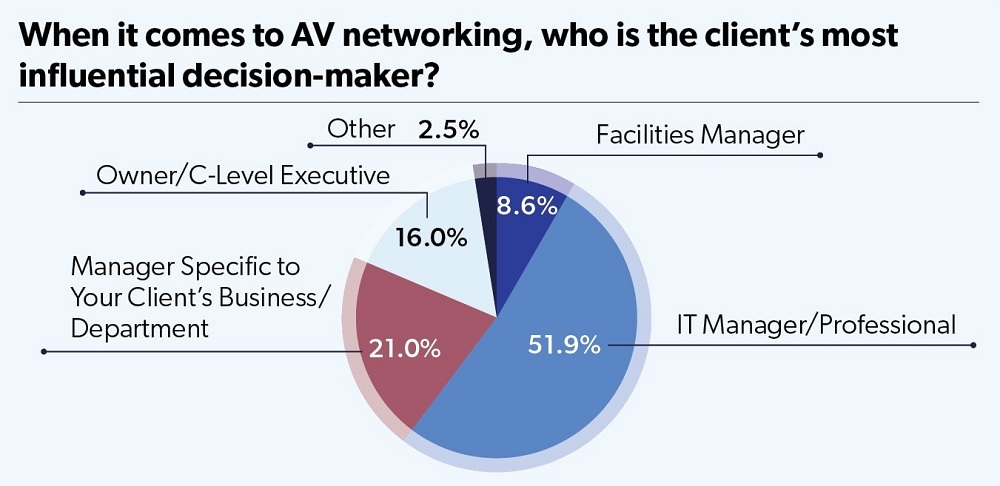 5) – Corporate and education markets are the most applicable for AVoIP according to our respondents. Of those that chose "other," most mentioned that AVoIP is not market specific.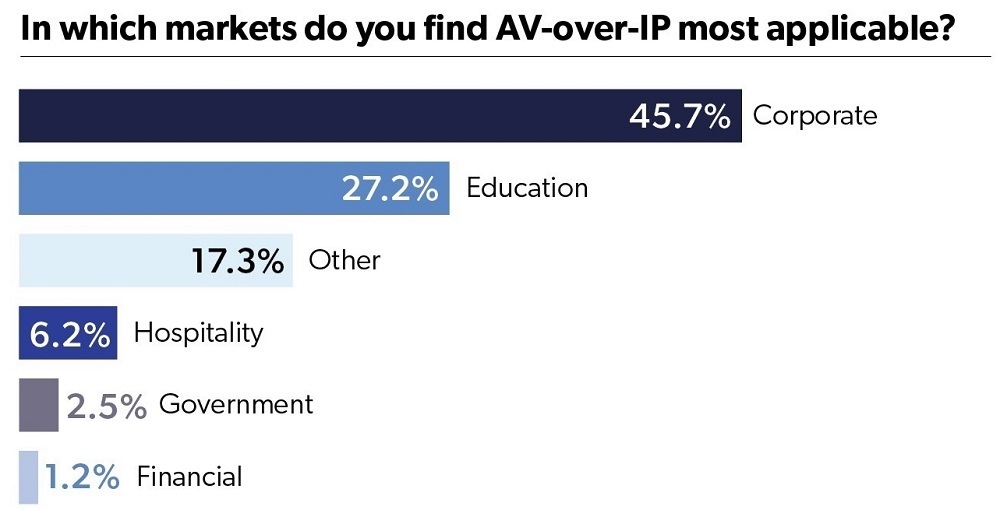 6) – AVoIP has introduced managed services offerings to the portfolio of a significant amount of respondents. When asked what types of managed services offerings, remote support, monitoring, management, and service were most popular.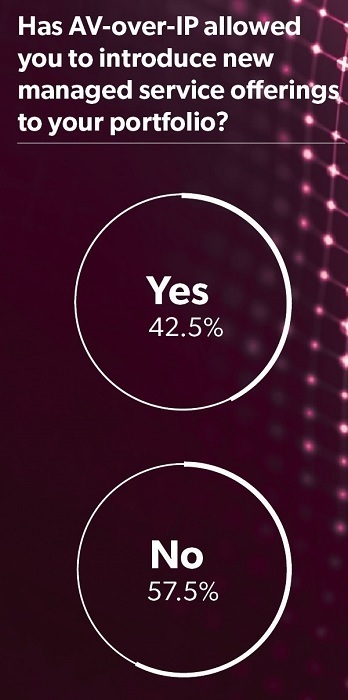 7) – A lack of IT and networking knowledge from the integration staff is the largest barrier to installing AVoIP according to our respondents. A lack of staff experience in installing AVoIP, and lack of staff understanding of different standards were also large barriers.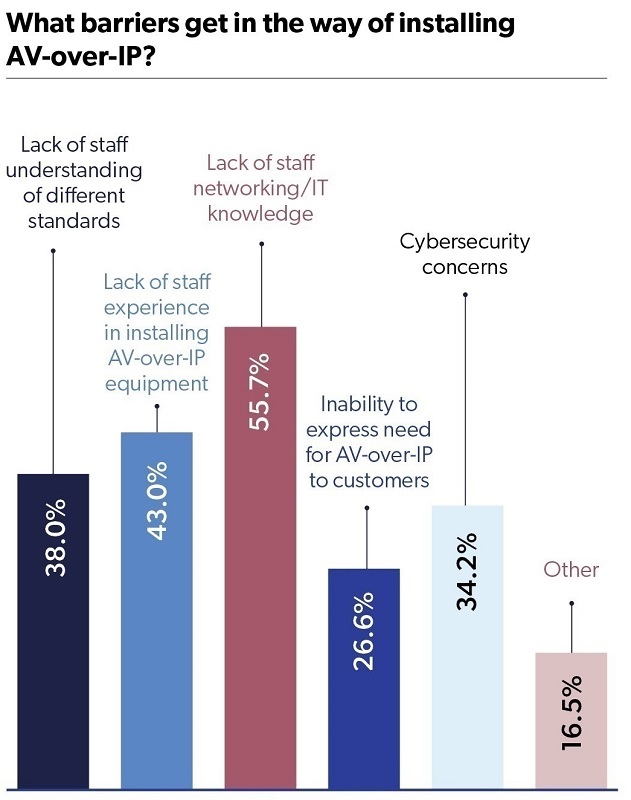 8) – Respondents suggested that more information from manufacturers and standards providers would be most helpful in preparing their organization to install AVoIP. Webinars, whitepapers, and educational sessions on AVoIP would also be helpful.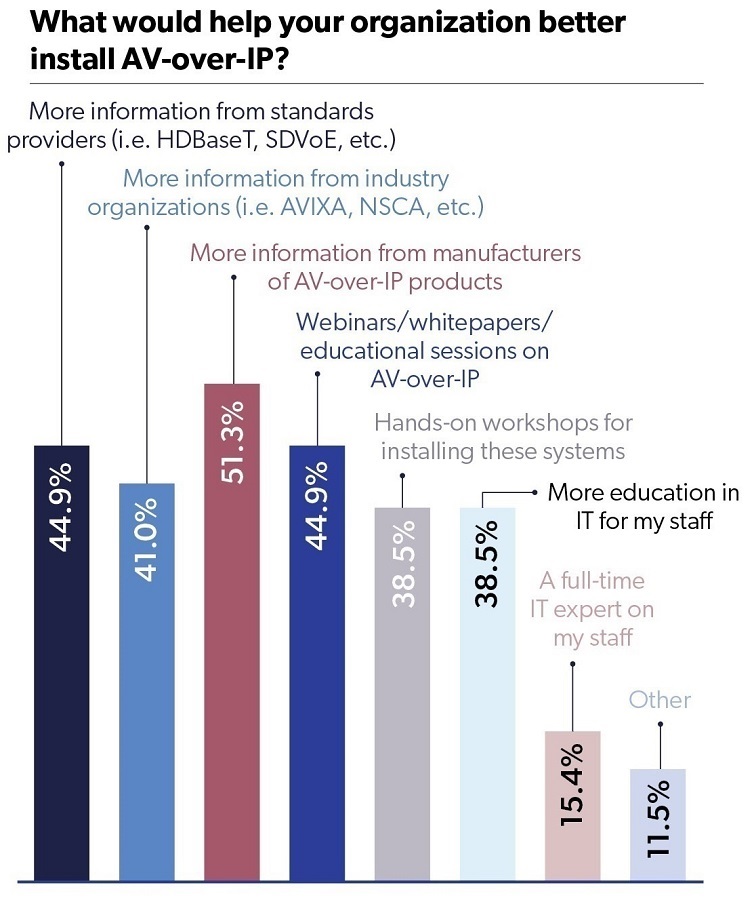 If you enjoyed this article and want to receive more valuable industry content like this, click here to sign up for our digital newsletters!