AWS Adds Livestreaming with Live Connector in Chime SDK
Live Connector in the Amazon Chime SDK allows organizations to add livestreaming capabilities to web and mobile apps.
Leave a Comment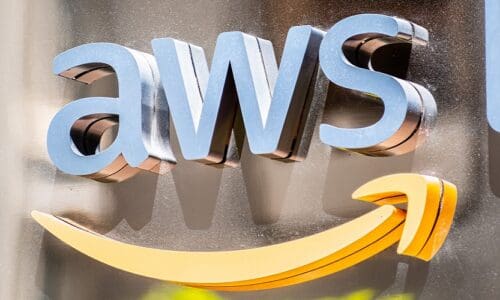 Amazon Web Services (AWS) is launching the general availability of live connector, a new feature in the Amazon Chime SDK that allows organizations to add livestreaming capabilities to web and mobile apps and reach more viewers on streaming platforms.
According to Amazon, live connector can be used to send real-time video to streaming platforms, and developers can create and send a video stream from a multi-party video session to streaming platforms for distribution to a global audience. Developers can format video layouts, choose and combine multiple video streams into a single stream, and use machine learning to enhance audio and video quality.
Streams can be captured into a single file for video-on-demand playback, offline consumption or archiving of virtual events, webinars, education classes, fitness sessions, product demos, online games and sports, the company says.
The company says the new feature helps organizations tap into the rise of  Twitch and other real-time video platforms to drive higher engagement with viewers, employees and customers. Developers had historically needed to either use legacy products or build custom solutions to send real-time video from apps to streaming platforms. However, doing so provides limited scalability and is time consuming.
"Legacy products provide limited scalability and don't provide native streaming of video from apps," the company says in a blog. "Building custom solutions is time consuming and complex—requiring developers to write a lot of code for processing video, managing infrastructure, and securely sending video in a format that can be ingested by the streaming platform."
AWS bills the live connector in the Chime SDK feature as secure, saying developers and create an output video stream from their apps in Real-Time Messaging Protocol Secure (RTMPS) format to be ingested by streaming platforms.
"For example, developers building virtual event apps can use live connector in conjunction with Amazon IVS to have customers watch events in real-time within their app," the company say. "Audio and video are synced since both streams are captured in real-time for each attendee in an Amazon Chime SDK meeting."
According to AWS, live connector is built on AWS infrastructure and elastically scales in a cost-effective manner. VoD files are automatically created after the completion of the video session in an Amazon Simple Storage Service (S3) bucket designated by the developer. Native ML services from Amazon Chime SDK reduce background noise and echo without having the developers to use third-party apps.
This article originally appeared on Commercial Integrator's sister-site MyTechDecisions.com.
If you enjoyed this article and want to receive more valuable industry content like this, click here to sign up for our digital newsletters!