What Integrators Need To Know About The Healthcare Technology Market
The healthcare market is as stable as any other pro AV vertical, but there are several barriers to entering the niche market.
Leave a Comment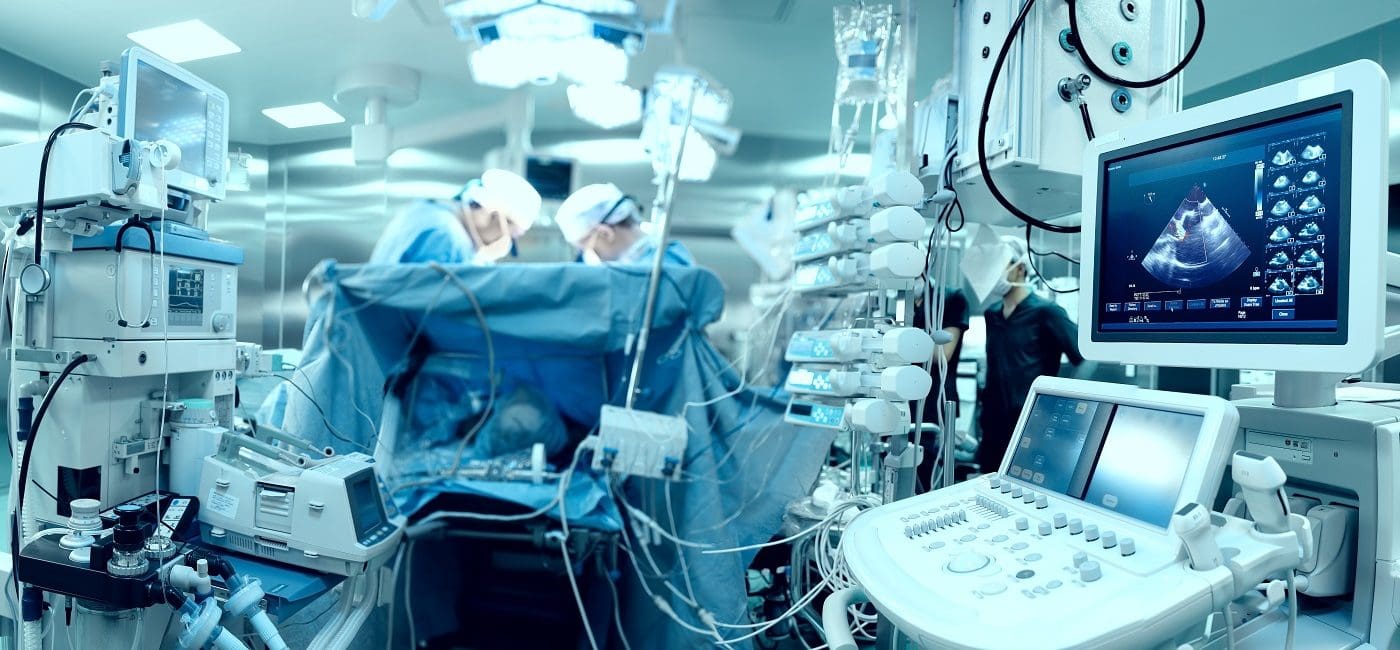 The AV industry has long been a partner of schools, universities, retailers and corporate campuses, all of which require increasingly technological tools to advance their respective professions.
However, one vertical has been somewhat elusive to many integrators: healthcare.
The pro AV industry is on tap to see just 2.2% of its revenues from the healthcare industry, according to AVIXA's market research. However, that industry is growing at an 8.5% annual clip, good for the best growth among the AV industry's markets that AVIXA tracks.
There is little that can stop the healthcare industry from its rapid growth, even in an economic downturn. According to the U.S. Bureau of Labor Statistics, healthcare employment tis expected to grow 14 percent from 2018 to 2028 and grew 6.6% from 2007 to 2010 while the rest of the U.S. workforce fell about 7%.
According to the U.S. Census Bureau, the country will reach a new milestone in 2034, when the number of older adults is projected to edge out children. People at least 65 years old are projected to number 77 million, while children under 18 will number 76.5 million.
That will be the first time in history that this happens, according to the government.
While the healthcare industry provides an abundance of opportunity for AV integrators, there are an equally abundant number of barriers to entering the rewarding but complex industry.
As such, large companies with time and resources can navigate those barriers, but smaller firms would have to reinvent themselves completely, according to AV industry experts.
That videoconferencing system you installed in a hospital doesn't mean you do healthcare
For smaller companies looking to enter the healthcare field, they have to be all-in and can't call themselves a healthcare company if they install generic AV systems like digital signage and videoconferencing systems in a hospital, said David Drake, regional vice president of health care for Spinitar.
Prior to joining Spinitar, Drake ran his own healthcare systems consulting firm, Drake Systems Group, that was 100% healthcare focused. The firm designed systems for operating rooms and telemedicine systems.
With Drake on board, Spinitar is now looking to become a critical piece of every part of the healthcare industry, including medical devices and biotech.
"We're chipping away at it," he said.
Healthcare eludes most integrators because most don't view it as an industry, Drake said. Rather, they view it as just another project and aren't champions of the healthcare industry.
"They'll do healthcare today and tomorrow they're doing the sound system on a golf course," he said.
Offering blanket audiovisual technologies to healthcare organizations simply won't cut it, Drake said. The rigorous requirements of healthcare organizations almost force integrators to become healthcare organizations themselves,
It requires a team of healthcare professionals who understand how audiovisual technology can help solve our health needs.
"You have to have healthcare professionals, a healthcare team or someone who understands the industry," Drake said. "Otherwise, you have to build it from scratch."
Rules, regulations and training
Even for AV integrators already solidly in the healthcare space like Massachusetts-based SIGNET, healthcare is a challenging vertical.
The company specializes in internal healthcare communications like nurse call systems and security systems. SIGNET has a client base of 115 hospitals in New England alone and still President Bradford Caron finds the space extremely challenging.
Healthcare organizations typically have multiple decision makers and a glut of stakeholders that have a say in how technology is implemented.
"Even though we have those contacts, it's still hard to navigate and figure it out," he said.
Other barriers to the healthcare technology market include the rules and regulations necessary to do work for hospitals, most notably the Health Insurance Portability and Accountability Act (HIPAA) and the need for technicians to be HIPAA certified.
Also, systems installed in operating rooms are typically installed during off-work hours overnight so the hospital's critical systems are still operational during peak hours of the day.
According to Caron, technicians need to use a $5,000 infection control tent whenever a ceiling tile is moved to prevent contaminants from the ceiling from entering sterile areas like operating rooms.
"It's really a specialty," he said. "If you can get by all those barriers to entry, then it makes perfect sense."
Do your homework and be patient
If your firm is struggling to enter the healthcare market, you probably haven't done your homework, said Alan Brawn, principal of Brawn Consulting.
The healthcare technology market is a complex and unique industry, so companies have to be nimble enough to navigate the rapidly changing vertical. That includes learning the jargon, how healthcare displays work and how healthcare professionals communicate, Brawn said.
Find out about the technology needs of hospitals and healthcare organizations in your region.
"If you're struggling, you have not paid proper attention to the needs of the market," Brawn said.
Selling integrated system solutions to healthcare organizations also takes time. The pro AV industry has historically been a referral business, so an integrator may feel like the markets in which they operate are secure enough that they don't need to branch out and consider healthcare.
"We in the AV industry don't proactively market for squat," Brawn said. "It takes time, a lot of due diligence, research and investment that most companies — especially small-to-medium-sized businesses — don't have."
If you enjoyed this article and want to receive more valuable industry content like this, click here to sign up for our digital newsletters!