ZeeVee SIGNAL Global Channel Partner Program Is Not A Typical Authorized Dealer Program
With clear designations for RF dealers, "advanced" partners and AV over IP Specialists, ZeeVee SIGNAL Global Channel Partner Program offers uniquely targeted benefits to dealers.
Leave a Comment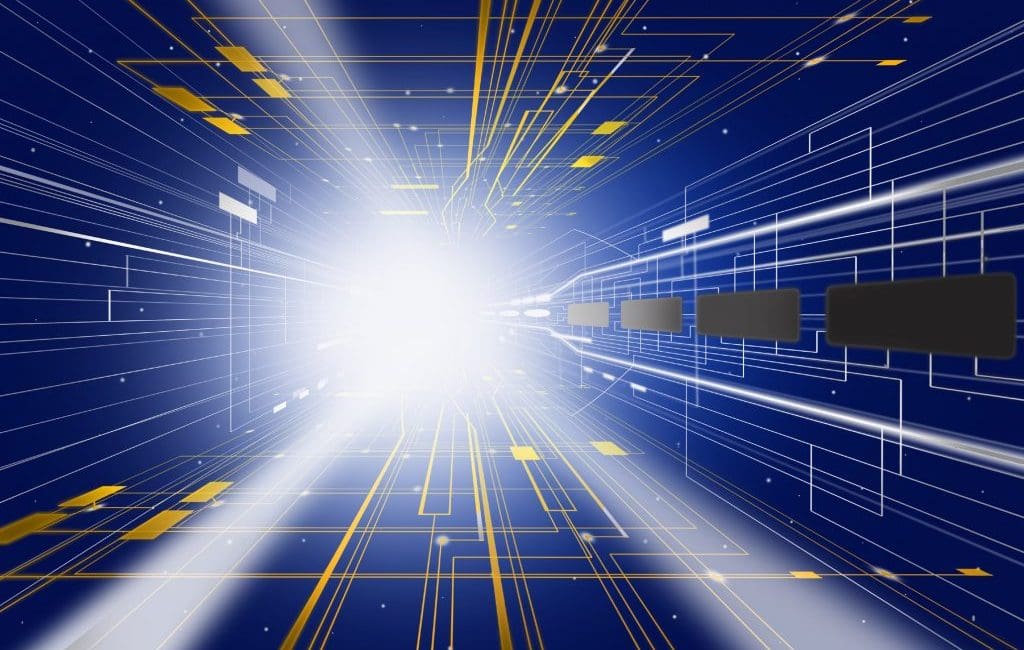 The first thing that strikes you about the new ZeeVee SIGNAL Global Channel Partner Program, announced today, is that it clearly delineates the different types of dealers, distributors and consultants that the Littleton, Mass.-based AV distribution provider works with and caters benefits specifically for each group.
Integrators or dealers fall into one of three groups:
SIGNAL Solutions Partners – This is the "RF" group which ZeeVee describes as "engaged in the design, sales and installation of ZeeVee's RF products." Through the program this group gets "access to benefits that will develop their sales and technical expertise, create demand and build a ZeeVee revenue stream."
SIGNAL Advanced Solutions Partners – Obviously a more "advanced" group of dealers, ZeeVee says they'll "actively engage with ZeeVee in a joint business development plan and are supported by richer benefits, such as access to a ZeeVee Channel Manager and marketing funds by proposal."
SIGNAL AVoIP Specialists – Here's where it gets interesting. This group, according to ZeeVee, has who "demonstrated IP expertise." These partners "also receive access to IP-specific resources and business development benefits, such as design and installation support."
Distributors fall into one of two groups:
SIGNAL RF Distributors – Again, this is the "RF" group. According to ZeeVee, they "provide business development, logistics and financial support on ZeeVee's behalf to its Solutions Partners and the broader resale market. ZeeVee provides them with sales and technical resources, including on-demand training, evaluation and demo equipment."
SIGNAL RF & IP Distributors – This group embraces both RF and AV over IP and, as such, "get additional IP-related sales and marketing benefits."
There is one category for consultants:
SIGNAL Consultants – ZeeVee calls these the "AV visionaries and thought leaders that drive the market." So, as part of the SIGNAL program, "they're provided with access to a ZeeVee Channel Manager, RF and AVoIP tech training, demo equipment and solution design support."
Global SIGNAL Program Offers Local Benefits
In many ways, the ZeeVee SIGNAL Global Channel Partner Program seems a lot more specific than typical authorized dealer programs. That, says North America sales and marketing VP Joe Chordas, is because ZeeVee has some very specific goals.
"I think the message is," Chordas says, "'If you don't join the ZeeVee SIGNAL partner program, work with the IP savvy sales team that we got here,and learn about AV over IP, your organization is going to be left behind.'"
"First and foremost, we wanted a global program," he says.
"We didn't want something that was orientated around the United States or North America. We wanted something that was really going to hit the mark globally."
The global AV distribution trend tilts strongly toward AV-over-IP. However, that doesn't reflect the entire market.
ZeeVee, with its wide-ranging AV-over-IP solutions that span just about every type of wiring, looked at its dealer based and recognized various needs.
When it came to building a channel partner program, ZeeVee took a "thoughtful approach," looking at our existing channels, our existing distributors, and the reseller that they're selling to, and making sure that we created a program that's right for ZeeVee, and right for our existing channel, and the channel that we hope to grow out further," Chordas says.
Related Quiz: How Well Do You Know AV over IP?
"RF distribution isn't going away. It pays the bills. It continues to be a growing aspect of our business, and so we needed to make sure that whatever program we've developed and has resulted now reflect the RF folks."
SIGNAL Approach to Providing Benefits
Whether it's called an authorized dealer program or, as ZeeVee refers to SIGNAL, a comprehensive global channel partner program, the ultimate goals are to provide valued dealers with benefits and incentives.
Indeed, SIGNAL is a value-based program that ZeeVee says is designed to support current and future channel partners via a broad platform that delivers the dependable partnership, technical enablement, business development and financial resources essential for success in the AV market.
With SIGNAL, ZeeVee set out to provide a richer package of incentives, service and support to the company's loyal RF partners, while developing and enabling a skilled partner channel for IP solutions, according to the company.
"Deal registration and back-end money is very important to getting peoples' attention," acknowledges Chordas, but beyond that "knowledge is power, knowledge is safety, knowledge is happiness," he says, citing his own experience and Thomas Jefferson.
"It's about making sure that you can identify opportunities and support those opportunities. We want to make it as easy as possible for our partners to be able to go out, pitch, and sell and support our solutions set."
In terms of what sets ZeeVee SIGNAL apart from other manufacturers' partner programs, "better engagement from ZeeVee to our partners," Chordas says.
Reading between the lines, the ZeeVee SIGNAL program is also a reflection that the manufacturer feels its solutions can benefit more dealers and the program is designed to help spread the word.
\"ZeeVee, unbeknownst to the world, is a leader in AV over IP," Chordas says. "We've been doing it for five years. We were talking about it before the big guys were talking about it. We've got a terrific training program which offers [AVIXA]  CTS credits, and have for the last couple years."
The SIGNAL program, he adds, "builds on a lot of the activities and the efforts that ZeeVee has put in over the last five years. I think the message is: 'If you don't join the ZeeVee SIGNAL partner program, work with the IP savvy sales team that we got here,and learn about AV over IP, your organization is going to be left behind.'"
The launch of the new program coincides with ZeeVee's 2018 partner recruitment drive. The program is being phased in over the next few months through the end of the year.
Related Webcast — AV over IP: How to Thrive in a Post- Matrix Switching Era