Top 3 IT-focused Educational Sessions to Check Out at Commercial Integrator Expo
Looking to improve your knowledge of IT and cybersecurity-related issues? Check out these three Commercial Integrator Expo sessions.
Leave a Comment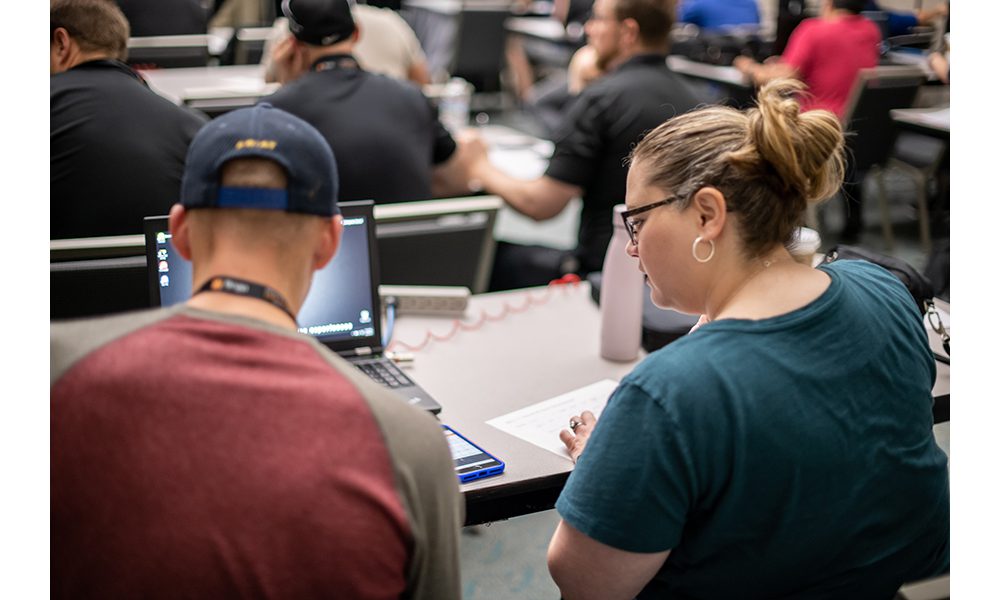 This year's CEDIA Expo will be co-located with the first ever Commercial Integrator Expo (CIX), giving both residential and commercial integrators access to a wide range of educational sessions.
Attendees can bolster their educational credits through classes offered by organizations that include the CEDIA trade group, as well as commercial AV organizations such as the National Systems Contractors Association (NSCA) and the non-profit conferencing and collaboration organization IMCCA. In addition, representatives from the IT trade organization CompTIA will be hosting a session designed to help integrators think about cybersecurity differently.
Several of the expo's educational sessions touch on issues such as the AV/IT convergence, cybersecurity and hybrid work–all of which have become very important topics for both the commercial integrator crowd and the IT professionals and end users they serve.
Here's a look at three of them that you should attend if you want to learn more about IT disciplines, cybersecurity and hybrid work trends.
UC Technology Update: Is AV/IT Still a Question?
When: Friday, September 8, 12:10 p.m. to 12:40 p.m.
Where: CIX Show Floor Stage
Presenter: Michelle Loret, ProAV Regional Sales Manager, ADI Global
The AV industry has been discussing the convergence of AV and IT for many years now, but what is the actual status of that convergence? Many now believe AV is simply a specialty under the IT umbrella and others refuse to be held to that designation, believing AV skills are vastly different from any of the other unique IT skills. What is the 2023 version of this debate? This session will examine:
Similarities and differences in the disciplines
The best and worst of both
The urgency of hardening security across all applications
Creating Opportunity Using a Risk-Based Approach
When: Friday, September 8, 3:40 p.m. to 4:10 p.m.
Where: CIX Show Floor Stage
Presenter: Chris Johnson, Sr. Director of Cybersecurity Compliance Programs, CompTIA
This session from IT trade organization CompTIA will look at ways to create better, meaningful conversations around cybersecurity by changing your perspective — resulting in more opportunity for your business. This session will explore how to look at cybersecurity in order to build a culture of awareness.
Future of Work: Making Hybrid Working Work
When: Thursday, September 7, 3:15 p.m. to 3:45 p.m.
Where: CIX Show Floor Stage
Presenter: Amelia Vrabel, Business Development Manager, Cloud/UC, AVI-SPL
Employers and employees are trying to find the right balance between remote working and in-office working. This concept of the best of both – commonly known as hybrid working – is difficult to get right and can change depending upon the needs of the individuals and the firms. This session will explore the elements of an ideal hybrid working model, including:
Detailing the concept that hybrid is and not or
Exploring the policies and procedures needed to implement such a model
Tips on how to effectively manage a remote workforce, including how to make appropriate technology choices and how to maintain company culture.
Another version of this article originally appeared on our sister-site CEPro on August 30, 2023. It has since been updated for Commercial Integrator's audience.
If you enjoyed this article and want to receive more valuable industry content like this, click here to sign up for our digital newsletters!