The 3 Biggest Trends to Watch at ISE 2018: VR, Robots and the Resolution War
Integrated Systems Europe (ISE 2018) is even more massive this year. The director of the show says mixed reality, robotics, AI and OLED will prevail.
Leave a Comment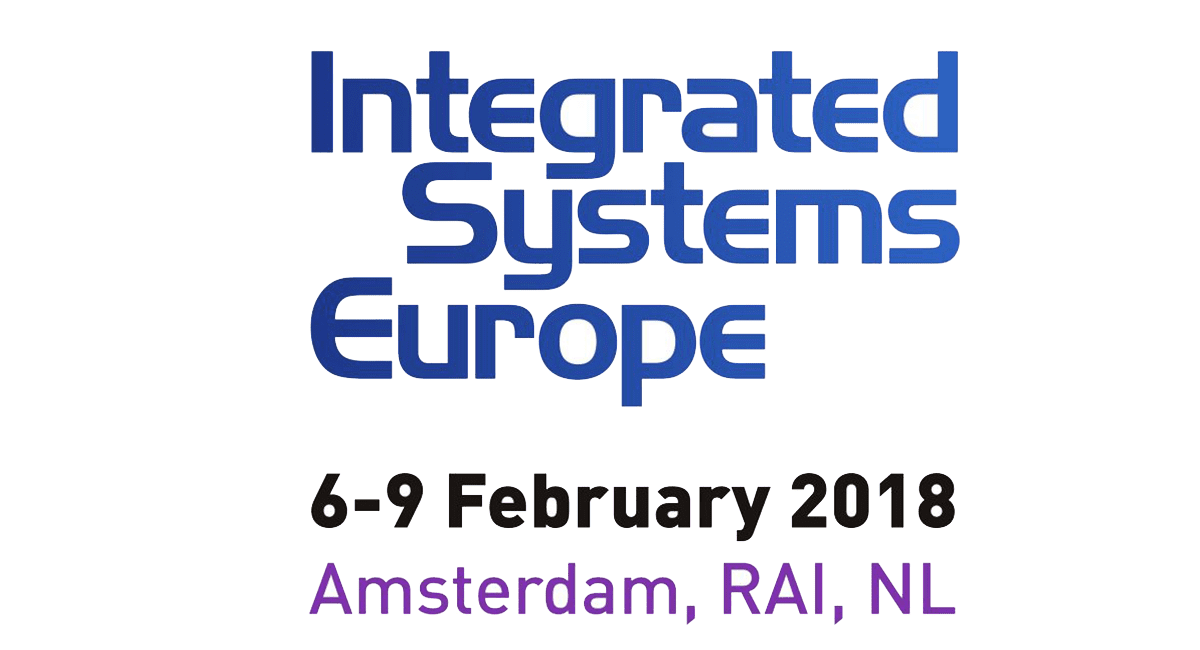 ISE 2018 in Amsterdam is probably the largest event you'll ever attend. This year's Integrated Systems Europe show has 15 exhibition halls, 180 new exhibitors over last year, and 1,200 exhibitors in total. So what should you look for in the vast ocean of technology?
Well, if you've never had a close encounter with a robot, prepare yourself.
I spoke with Mike Blackman, the managing director of Integrated Systems Europe, to get a sense of what to expect at this year's show. His response may surprise (but really shouldn't) some readers.
Here are the top 3 trends to watch at ISE 2018:
1 – Mixed Reality
There remains a healthy dose of skepticism about the future of augmented reality, virtual reality and 3D in commercial technology… especially when it's used in downright strange circumstances. But spending in this category is predicted to double every year through 2021.
Blackman says the ISE 2018 show features AR & VR across multiple halls, including digital signage, projectors,
We've also recently covered how VR can engage students in an education setting, so pay extra attention to mixed reality solutions that solve classroom challenges.
"Compare the impact of a tiny image of a Rembrandt or Picasso painting in an old school book with the power of a high definition image of the same painting projected onto a proper projection screen or shown on a video wall," says Tobias Stumpfl, CEO of AV Stumpfl, on the ISE 2018 website.
"The visual experience may be literally life changing for some students."
Where to see mixed reality at ISE 2018: The "XR Zone" and XR Summit; smart building conference
2 – OLED and 16K Resolution
Some might argue that boasting a 16K resolution is pointless: after all, who's staring down a giant video wall from only inches away?
But there's folly in that outlook, mainly because we've entered an age where both consumer and commercial tech screens are just expected to look crisp and realistic. This type of quality image is gaining traction in meeting rooms and growing faster in the retail space.
"Having almost all of the major display companies at this year's ISE — both flat screen and projection — you'll find that it's a big theme: 'what is state of the art?'" Blackman says.
"Last time, it was 4K, but now you're going to see 8K and even 16K debuted this year."
Where to see OLED and ultra-high resolution at ISE 2018: Tech Tours; tvONE booth (1-M130); Barco booth (12-F100); Vivitek booth (5-R60); Panasonic booth (1-H20); LG booth (12-K90)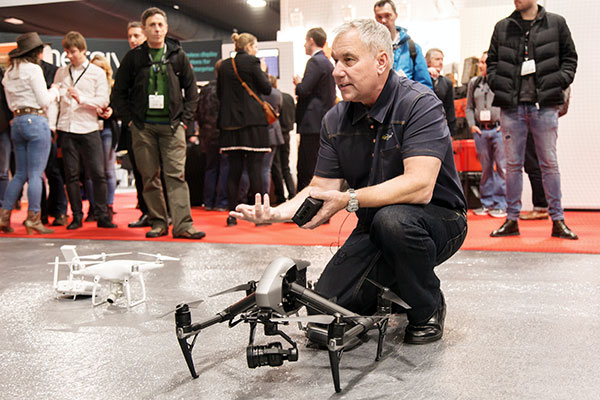 3 – Robotics
Of all the technology on this list, robotics may be the most controversial in terms of pragmatic pro AV uses. Savvy integrators with large project budgets used robotics in lighting and staging for entertainment applications and projection mapping. But Blackman says you'll see it in the collaboration and communication spaces.
"You might see some robots moving around the show floor," Blackman says. "Your badge can be read and the computer will actually identify and talk to you by name, then present a presentation tailored toward your interests."
The industry's largest drone exhibition will take place at Integrated Systems Europe 2018, sponsored by Stampede. Here, manufacturers will show off how their drone solutions benefit commercial tech in multiple verticals.
Where to see robotics at ISE 2018: At the sign-in desks; Drone Pavilion (14-A100)