5 Recurring-Revenue Action Steps
You already understand the value of RMR to your company, but it's not as easy as flipping a switch. Start with these five action steps.
Leave a Comment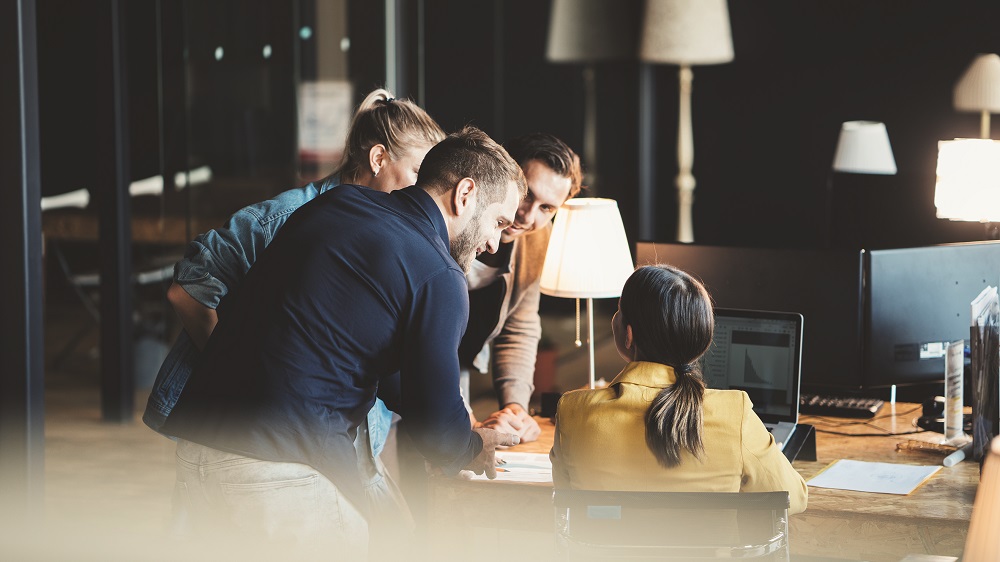 Although some integrators have had significant success transitioning to recurring revenue over the years, many still struggle to find the path to get started or make their recurring revenue a substantial part of their business. With customer demands changing and multiple industries moving to a monthly-payment model, the time for integrators is now — otherwise, the risk of being less relevant in the marketplace could significantly impact your business. 
An example of these changing demands can be found in the drastic increase in organizations that have a managed IT contract. They pay a fixed monthly fee and can be hands-off with managing those systems. Service tickets are placed without customer engagement; end users have a number to call to answer their questions quickly so they can move on with their day; and metrics are compiled regularly and put in a format that helps them make business decisions on their equipment. All this is done at a monthly cost that can be budgeted. 
Whom Will They Work With?
The decision-makers who are making the managed IT decisions are the same people who are making decisions on the solutions that integrators are providing. If you can't deliver an experience on par with what they are used to, they will start utilizing other organizations. They might even ask their managed IT provider if they can add on some of the solutions you have been selling. These current managed IT providers already have the infrastructure built to deliver the experience; all they need is a little push from their customers to add service for AV, security, fire or even nurse call. 
The time is now. 
Integrators' employees are technically and analytically minded individuals, which allows for the delivery of highly integrated and profitable projects. This skill set can, however, drastically lengthen the time it takes to get a recurring-revenue solution to market. Getting a program in place, even if it is not fully baked or as full featured as you would like, is better than standing still. Start with something, get feedback from your customers and then continue to build on it. The sooner you get something in place, the sooner you can develop your value statement and the better the data you can acquire to refine your program over time. 
If you have a recurring-revenue program created, but it has not had traction, there are simple, market-focused action steps you can take today. Most integrators that have a program, but that have not seen traction, note that it's because, "It does not get brought up." The root cause of that problem is either (a) it's too hard to quote or (b) your organization does not understand the value of your program. Take steps to understand which root cause affects your organization; then, start to overcome that specific obstacle. 
Act today, make a plan and establish a cadence to move your program forward. But act today. The time is now. 
Recurring-Revenue Program Action Steps
Positioning your recurring monthly revenue (RMR) program to provide value for your customers is essential in achieving explosive revenue growth. What follows are five action steps to overcome challenges integrators face in positioning their RMR program with customers. 
Your RMR pricing strategy must be easy and repeatable.

Develop an

MSRP RMR Pricing Strategy

that allows you to publish a price list, just like your manufacturing partners do. This strategy works for all products that integrators sell. It enables you to quote a solution quickly, and it supports the three critical selling events in the sales process: pre-quote stage, quote stage and post-project stage.

Set an ongoing "Traction" session focused on moving your RMR program forward.

Creating an RMR solution or having considerable RMR growth takes many different steps. Lots of integration organizations become overwhelmed with the steps. But, if you step back and break it down to weekly and monthly goals, the task won't feel as big.

Communicate value to your customers.

Buying an RMR solution is a

Financial Strategy

for your customers. Because of this, they buy it differently from how they buy a project. Also, because this is a financial strategy, your customers need sufficient time to budget differently. Making them aware of the solutions and the ROI

before

they do a project with you will make it easier to attach the RMR solution to the project.

Coach your revenue team on creating a business case/ROI for your RMR program.

Your customers buy an RMR solution from your organization for reasons different from those for which they buy a technology product. So, the way we sell and communicate value to our customers likewise has to change. As noted in the previous item, customers buy an RMR solution because it's a

Financial Strategy

. When we present the solution, we must communicate value by showing the customer how it will financially benefit them.

Join an accountability group with other integrators that are at the same managed-service stage that you are.

We are all a part of NSCA for the camaraderie and to share best practices; the same should be said for building RMR solutions. If you are just building a program, start a monthly get-together with other, similarly sized organizations that are also just getting started.
---
Tyler Ebnet is principal consultant at Revenueify, an NSCA Advisory Council member focused on helping integrators with their sales strategies. He has more than 15 years' experience in executive revenue leadership, sales-process optimization and revenue-team development. Learn more at NSCA.org/grow-your-revenue-with-revenueify. 
If you enjoyed this article and want to receive more valuable industry content like this, click here to sign up for our digital newsletters!