A New Virtual Commute Feature is Coming to Microsoft Teams
If you miss preparing for work during your morning commute or unwinding after a long day, check out Microsoft's new virtual commute feature in Teams.
Leave a Comment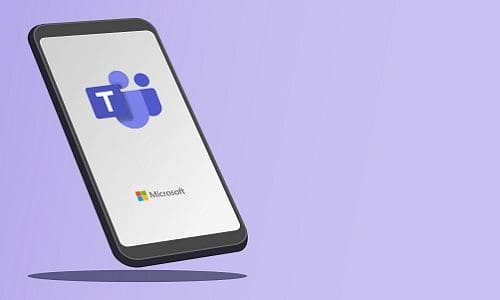 Many of us haven't driven to the office in months, and that comes with both pluses and minuses. You save on gas, don't have to sit in traffic and don't have to rely on public transportation to get to work on time.
My commute – about half an hour – was usually enjoyable. I'd throw on a podcast or a new album, sip my coffee and get ready for the day. On the way home, the drive would help me unwind until I got home.
Microsoft apparently wants to bring that commute and sense of regularity back to our days using Microsoft Teams. Virtual commute is part of a new package of personal wellbeing experiences coming to the platform in the first half of 2021.
Instead of sitting in traffic and waiting in line at the coffee shop, the virtual commute is designed to give users a jump start on their day by setting goals in the morning and unwinding in the evening.
It can also help users mark the start and end of their workday, which can be difficult while at home as work and home life become an unrecognizable blend.
Read Next: Microsoft Rolls Out Teams for Education Features With Mental Health Focus
The Redmond technology giant is also rolling out reminders to schedule breaks in the week before video meetings fill up and is partnering with Headspace to bring a curated set of mindfulness experiences and science-backed meditations into Teams.
According to Microsoft's research, commutes can be important transitions as we go to and leave work. Reflection during that time can increase productivity by as much as 15%.
"You'll be able to customize your experience with a set of suggested activities including meditation with Headspace, reflections on your day, or help closing out outstanding tasks from Teams and Outlook," wrote Jared Spataro, corporate vice president for Microsoft 365, in a blog post.
Also coming early next year are emotional check-ins that allow people to tap into how their coworkers are doing.
"Whether you're a remote worker looking to find focus before a big presentation or a Firstline Worker hoping to de-stress after a long workday, this experience makes it easier to find time to relax and recover," Spataro wrote.
If you enjoyed this article and want to receive more valuable industry content like this, click here to sign up for our digital newsletters!