Artificial Intelligence is Invading Journalism—and I'm Getting a Little Bit Nervous About It
It would help to have someone—or something—to do the work I can't get to, but I'd rather give the opportunity to a person who sees this as a vocation.
Leave a Comment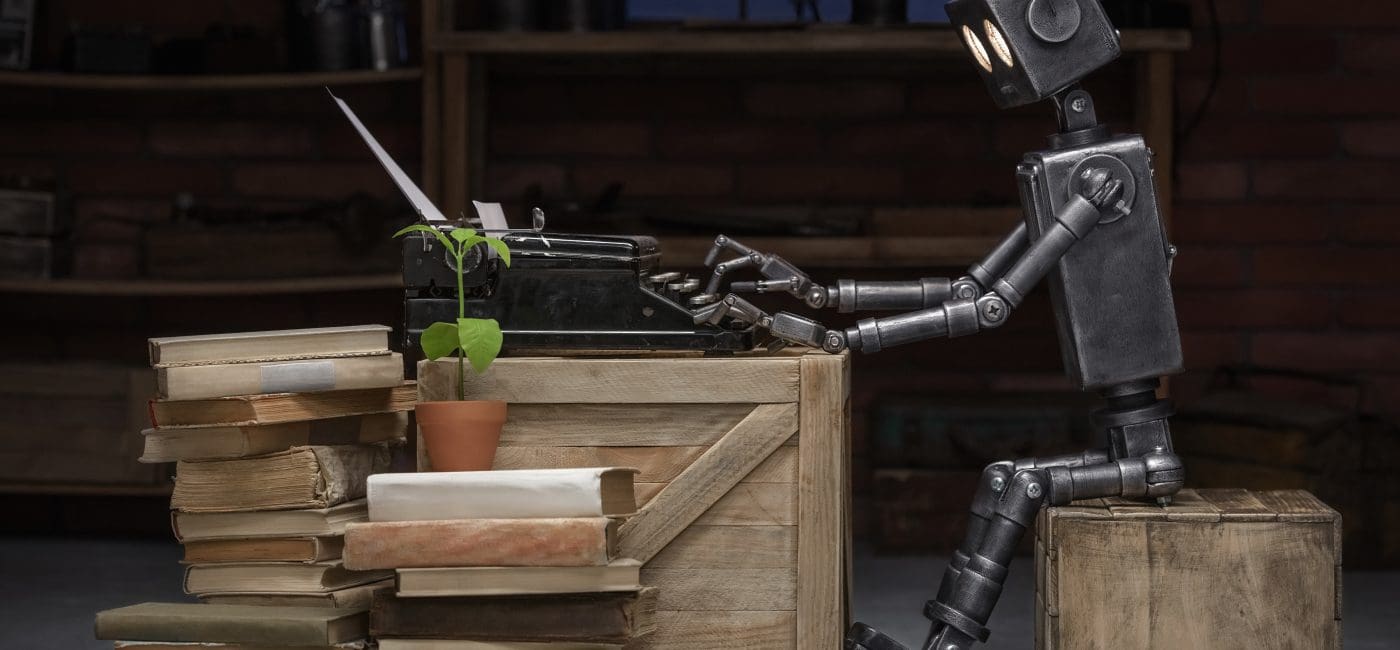 If you hadn't heard the news, Zach Comeau joined the Commercial Integrator team this week as associate editor for CI and our end user-focused site, Tech Decisions. It's great news to have another former newspaper guy on the team—and I'm especially glad Zach is a real person.
Why do I say that? Here's hoping you've noticed, but many local newspapers and other journalistic outposts on shoestring budgets—as if there's any other kind these days—are freelancing their work out, but not to parents who call in youth sports scores or write about the latest Girl Scout good deeds.
Nope, these companies are increasingly relying on artificial intelligence programs to crank out the stories they need to meet their deadlines and save on the budget of sending a stringer to the local baseball diamond or town festival on a weekend.
I'm not sure if it's a sadder commentary on my longtime profession if you've noticed the influx of AI in the journalism world or if you haven't noticed the difference at all.
Charlie Beckett, director of the Media Policy Project through the London School of Economics and Political Science, says artificial intelligence-generated writing and similar tools are offering journalists "a second chance to reconnect with the public and up their game."
"AI in its broadest sense provides all sorts of opportunities for journalism – and journalism needs all the help it can get right now," Beckett says.
Keep Artificial Intelligence Away from My Newsroom
While there are certainly some local meetings I would have preferred to miss if I could have sent a robot in my place—Framingham Town Meeting on the nights of the sixth and seventh games of the 2004 American League Championship Series spring quickly to mind—in general, journalism has enough problems finding jobs for the good ones without introducing artificial competitors into the mix.
Chris van der Lee, a developer behind an AI-generated sports writing system, says AI journalism too often gets a bad rap.
"A few years ago, a couple of companies said they would be able to replace journalists within a few years," Van der Lee says.
It's a boast that turned out to be untrue.
Instead, AI systems like Van der Lee's – which can generate short sports stories, which detail results of thousands of local soccer matches on a regular basis – are all about doing rote work.
That frees-up journalists to write more complex, more insightful news stories and features, according to Van der Lee.
"Robots will never write as well as people," Van der Lee says. "And that's just fine."
I'm all for the idea of handing off some of my more mundane tasks and freeing up more time for the in-depth articles I know CI readers want us to do, but I'd rather see that work done by an intern from a local college with an eye on a journalism career than a machine that doesn't have any knowledge of what it's doing other than following orders.
Automation is hitting all kinds of professions and I've seen more of it as I've visited some of the big AV manufacturing facilities lately, but keep them away from my industry, please.
Let's hope you can tell whether I wrote this or asked my favorite AI device to do it for me.
If you enjoyed this article and want to receive more valuable industry content like this, click here to sign up for our digital newsletters!