AV Integrators: Cybersecurity Lapses Could Cost You Big Time
As AV moves to a service-based model and merges with IT, integrators should be aware that MSPs are becoming a valuable target of cybercriminals.
Leave a Comment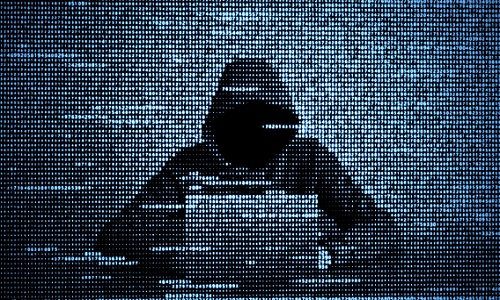 AV integrators have long been told that they and IT managers will eventually be one and the same.
That's slowly beginning to happen, as some companies are beginning to marry the two concepts and offer a range of AV/IT services over the same network without taking away from the performance and reliability from the other.
As AV becomes more networked, integrators should start to pick up on trends in the IT world, especially as integrators shift to a service-based model similar to managed service providers.
As such, AV integrators need to start thinking about how they can better serve their customers from an MSP perspective, and that increasingly includes shoring up their own cybersecurity resources to protect their clients.
At a recent ASCII Group event in Boston, MSPs told us that their industry has become a target of cyber criminals. They hold the key to the information of hundreds — maybe even thousands — of companies that rely on them to run their business.
The Milwaukee Journal Sentinel reported in November that an internet and security provider to nursing homes was the subject of a ransomware attack from Russian hackers that affected 80,000 computers.
Earlier this week, about 100 dentist offices in Colorado were affected after their IT provider was reportedly targeted in a ransomware attack.
Read Next: Your Lack of Cybersecurity Diligence Is Costing You Business
The troubling trend of IT service providers being targeted made nationwide headlines last December when Chinese hackers were indicted by the U.S. Department of Justice which alleged the hackers were able to steal trade secrets from more than 45 technology companies.
MSPs already have the cybersecurity tools they need to keep their clients safe, so they should apply the same aggressive defenses to their own network security.
To keep your company safe from hacks and jeopardizing the safety of your clients — in addition to losing their business because of your own security lapses — IT software company SolarWinds recommends three steps to keep your MSP or integration firm safe:
Better credential management: SolarWinds recommends you avoid sharing credentials among users or networks and creating and rotating unique password combinations that follow SOC2 compliance of at least 16 characters with a variety of upper and lower-case letters, symbols and numbers.
Multi-factor authentication: Additional steps to computer and application logins have grown in popularity recently, including security keys and other smartphone-app generated codes.
Test for vulnerabilities in your network: Run simulations and dark web scans to make sure your company operates with the same level of security as you preach to your customers.