CI Exclusive: AVIXA Highlights Benefits of Online-Proctored CTS Exams
AVIXA CMO Dan Goldstein elaborates on online-proctored CTS exam procedures and other accessibility initiatives for AV professionals.
Leave a Comment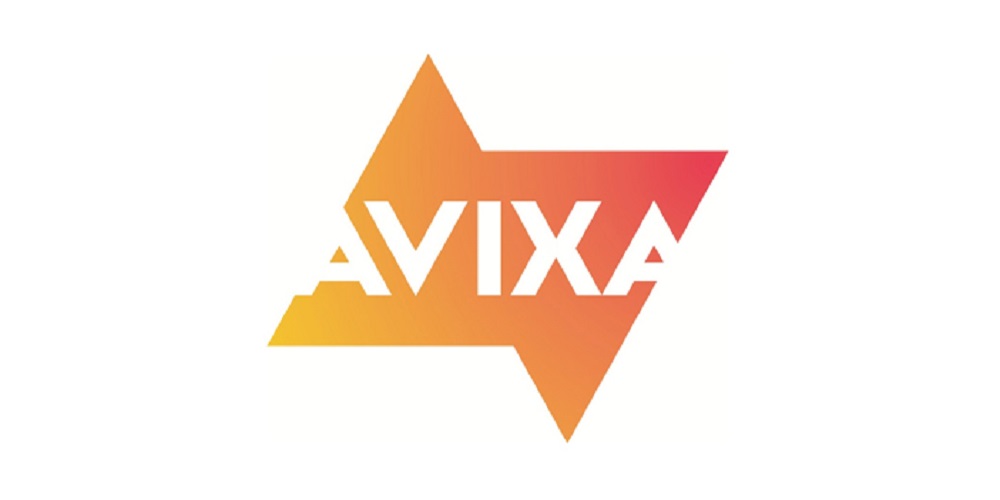 Through the decades, AVIXA has committed itself to supporting and providing resources for the expanding workforce in the AV industry. Among all of AVIXA's efforts, readers will be especially familiar with the Certified Technology Specialist (CTS) certification program. The audiovisual certification program is accredited by the International Organization for Standardization's (ISO) United States representative, the American National Standards Institute (ANSI). Today, the organization says it has over 13,000 certificate holders worldwide. The program also has specialized certification offerings: the CTS-I, which certifies installation expertise, and the CTS-D, which certifies design expertise.
Here, Commercial Integrator sits down with Dan Goldstein, CMO of AVIXA, to discuss the constantly evolving CTS program. As of January, AVIXA and its partners at Pearson VUE have begun offering online-proctored CTS exams. In this article, we will delve into the importance of establishing online proctoring. At the same time, we will explore the practical implications for remote CTS exam takers.
The Significance of CTS Certification
According to Goldstein, the CTS program has become the de-facto standard for AV expertise. Presently , there are CTS holders in over 100 countries. "It's not just in the U.S. or Europe," he explains. "We have CTS [holders] in India, Australia, Qatar, Argentina and Mexico. There's no major economy, I would say, where we don't have CTS [holders]." Goldstein adds that it's not just an integrator phenomenon, either. "There's an increasing number of end users [taking the exam]," he notes.
Pointing to the popularity of the program, Goldstein remarks that CTS certification helps establish an individual's technical abilities. It thus provides credibility with respect to that knowledge. Moreover, he adds, being CTS certified can help an individual gain recognition, and perhaps even attain greater clout — or a higher salary — within their organization.
Goldstein also cites the sometimes-complicated relationship between the AV and IT disciplines. Here, he remarks, "Certifications have been a strong component of IT for many years, and CTS has often boosted the credibility of the internal AV functioning." In essence, the CTS credential indicates that the holder possesses the proper skill set to maintain AV systems and deliver internal AV services.
A Credential Rooted in Standards
Given that the CTS program spans the globe, it is important for AVIXA to ensure that it is a recognized and respected credential worldwide. Goldstein points to the CTS program's accreditation by the ISO's United States representative, ANSI, as an indicator of quality assurance and adherence to global standards, as well as a guidepost for the program's validity and objectivity.
Underscoring the CTS credential's global reach and respect, Goldstein points to the European Union (EU) and what you see there. "Essentially," he began, "if you don't have CTS [holders] on your staff, you can't bid for EU work." Goldstein continues, "That is important because the EU acts as an exemplar. If a certain way of working is laid down by the EU in terms of the provisions, then a lot of national governments, local governments and NGOs [non-governmental organizations] follow it."
Goldstein enthuses on the uptick in, and recognition of, people seeking CTS certification in countries like Germany, Spain and others. He refers to AVIXA's ongoing plans to bring back onsite testing (in multiple languages) at ISE 2022. The postponed show will be held from May 10 to 13, 2022 at the Fira de Barcelona in Spain.
We were looking at accessibility generally as an association, but, as with so many other things, the pandemic acted as an accelerator.

 Dan Goldstein, CMO of AVIXA
The Need for Online-Proctored CTS Exams
The most important recent evolution of the program is the previously mentioned introduction of online-proctored CTS exam options. The evolution emerged as a combined effort of AVIXA and Pearson VUE. The online-proctored exams present three language options: English, German and Spanish. Announced last month, this change springs not only from lingering, COVID-19-related testing-center shutterings but also from AVIXA's commitment to making its programs more accessible.
"We were looking at accessibility generally as an association, but, as with so many other things, the pandemic acted as an accelerator," Goldstein explains. He also acknowledges the challenges of local restrictions. This led the AVIXA team to search for other means of enabling people to take the CTS exam. Goldstein adds, "We [also] needed to maintain compliance with ANSI standards, but ANSI was also fully behind it. So, we worked very quickly with ANSI in delivering this [online-proctored-exam option]."
Of course, as Goldstein acknowledges, there were exam-integrity issues to consider when implementing online proctoring. "You can't comprise the integrity of the exam," he underscores. "And, so, we had to work to make it as secure as we can, and [we] added a bigger bank of questions," Goldstein explains.
Guidelines to Ensure Integrity of Online-Proctored CTS Exams
Exams with online-proctoring options, such as the Graduate Record Examinations (GRE), usually follow a set of strict guidelines. These involve the room conditions and webcam setup. Goldstein expands on the measures taken by AVIXA to ensure exam integrity. "[Basically]," he begins, "what the ISO and U.S. representative, ANSI, said to us is that you have to be on your own in the room, you have a computer and webcam, [along with] a stable and secure internet connection."
Goldstein continues that there is a presumed element of good faith at play. After all, across thousands of exam administrations, the vast majority of people are not trying to game the system. He acknowledges that AVIXA is only weeks deep in offering online-proctored CTS exams. But he notes, "…in all the times we've been doing CTS, there have been very [few] instances where people were trying to game the test in some way or another."
Goldstein expresses confidence that AVIXA has followed all guidelines laid out by the ISO and ANSI for a successful online-proctored CTS exam. He also commends the entire team for its efforts. "[This has been] about 12 to 18 months in the works," Goldstein states. "It is a lot of backend work by our team, ISO, ANSI and Pearson VUE."
And the work continues. Currently, only the CTS exam is offered in an online-proctored format. However, there are plans to expand that to higher-level certifications.
Goldstein acknowledges, "…[I]t was a very big lift to get just the CTS to this point." However, he anticipates the online-proctored CTS exams to be a success and expresses hopefulness that the CTS-I and the CTS-D will come along soon. "There's an element of, 'Let's see how this goes,'" Goldstein says. "I think the increased accessibility will grow adoption [of the program]."
Improving Accessibility for CTS Renewal Units
Goldstein also brings up another element of CTS certification — renewal for existing credential holders. According to Goldstein, majority of CTS, CTS-I and CTS-D holders have been looking for an easier renewal process.
"The ease of renewing varies enormously depending on where you're located," he concedes. "If you have access to only physical training, the pandemic [made] physical training impossible. We [then] moved to more online webinars and instructor-like training online."
However, Goldstein explains, the live nature of the webinars became problematic for those actively working in the field. To combat this, Goldstein says that AVIXA now provides on-demand webinars for which CTS renewal units (RUs) may be earned. He proclaims this as a "…huge step in the right direction." Goldstein believes that this will greatly increase the number of people looking for renewals.
Goldstein then turns to the educational content. He says that, historically, third parties (e.g., distributors, manufacturers) have sought to have their programs accredited to deliver CTS RUs. However, he acknowledges, such content was not available through AVIXA web portals. That is now beginning to change.
According to Goldstein, "This year, you can go in and see hosted content or RU-accredited content provided by third parties. [This] is something that is in the process of being rolled out right now, and we do have a couple of companies signed up for it." He states that the rollout has the potential to expand very quickly in the coming years.
Positive Response
Overall, Goldstein remarks, response to AVIXA's various CTS-related initiatives has been quite positive. "Media feedback has been excellent," he explains. "Feedback on social media has also been very good." Moreover, he adds, AVIXA has been receiving a lot of inquiries from manufacturers and other parties looking to host their RU-accredited content on AVIXA's site.
Goldstein admits that all these changes are in the early rollout stages. Thus, he acknowledges that some mixed feedback is inevitable. He explains that several people have so much work to do that certification is momentarily not top of mind. Nevertheless, Goldstein believes that, so far, "…the signs are very good." He concludes, "It's great to have this come to fruition, and we couldn't be more excited."
Interview and editing by Dan Ferrisi, editor-in-chief; writing by Amala Reddie, associate editor.
If you enjoyed this article and want to receive more valuable industry content like this, click here to sign up for our digital newsletters!