More Book Picks for Integrators
Control Concepts' team shares top book recommendations that can empower AV stakeholders and integrators to run their businesses better. 
Leave a Comment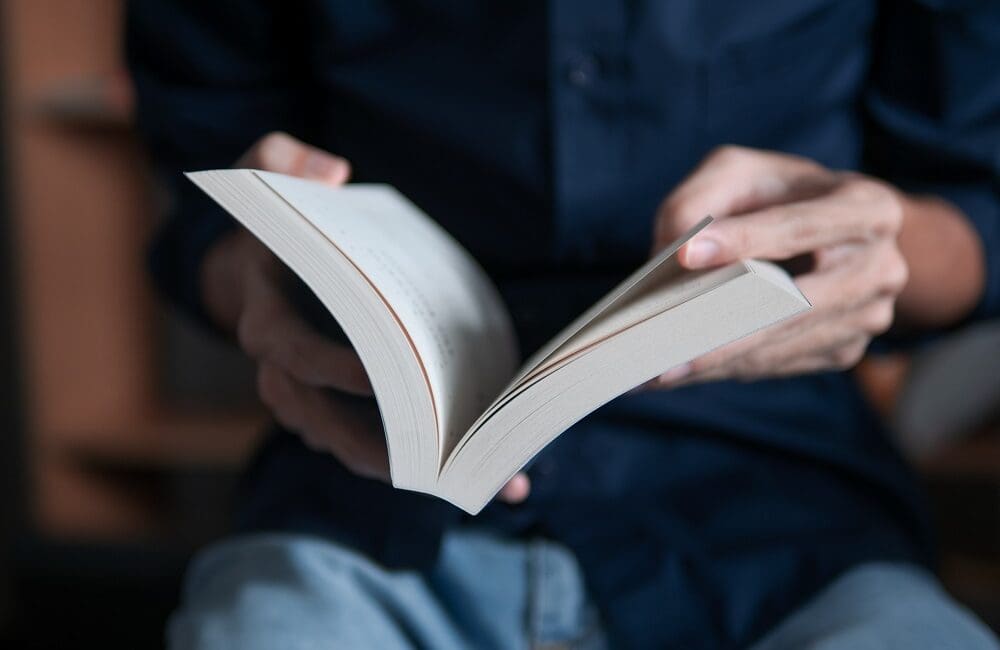 Last month, this column featured book recommendations from Luke Jordan, vice president and co-steward of Fort Worth, Texas-based Electro Acoustics. An avid reader, Jordan seeks volumes that offer guidance on business-centric topics like how to manage a team well, how to persevere despite adversity and how to sell more effectively. That initial column stemmed from an #avtweeps gathering during last year's CEDIA Expo. Two other participants in that conversation — Steve Greenblatt, president of Control Concepts, and Brittany DiCesare, Control Concepts' client success manager — volunteered this month to share some top book recommendations of their own. 
What follows are four books that Greenblatt and DiCesare believe can empower AV stakeholders, and specifically integrators, to run their businesses better. 
Get a Grip, by Gino Wickman and Mike Paton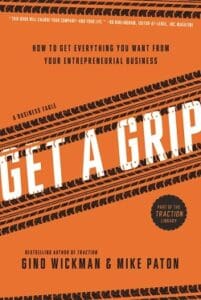 Many companies find themselves struggling, and they don't understand why. The resolution lies in having a leadership team that is on the same page and an organization that follows a defined system of establishing and accomplishing goals. This business fable details a company's journey of overcoming obstacles and adopting an Entrepreneurial Operating System to build a more harmonious organization and achieve greater results. 
Built to Sell, by John Warrillow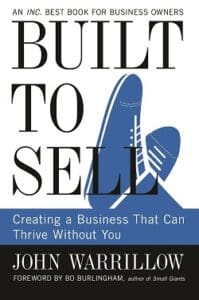 Service-based businesses that specialize in one area or offering are able to productize their work by following repeatable processes and achieving predicable outcomes. Building a business that can be scaled and that can run on its own results in a valuable, sellable asset, regardless of whether one plans to sell their business. This business fable tells the story of an owner who turned their business — and their life — around by refocusing their service-based offering to be sellable. 
The Five Dysfunctions of a Team, by Patrick Lencioni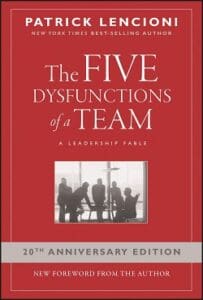 Successful companies are built with leadership teams whose members work together to address dysfunctions. Building trust by being vulnerable, encouraging debate and conflict, buying into decisions and committing to common goals, being accountable to each other and focusing on overall results of the team first are the cornerstones of achieving a healthy, functioning company. This business fable details the struggles of a company that is lacking in leadership and suffering from subpar results. With a new CEO, the company works to understand and overcome the five common dysfunctions of their team. 
The Pumpkin Plan, by Mike Michalowicz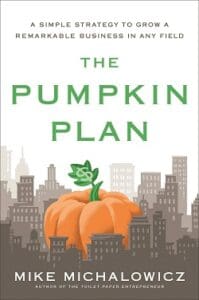 Similar to growing a world-class pumpkin, if one wants to build an extraordinary business, one must only focus on attracting and nurturing ideal clients, while repelling those who do not meet the established criteria. To make room for these ideal client relationships, businesses must first discard existing clients that are not the right fit — even if they can still be lucrative in the short term. As inspired by farmers growing giant pumpkins, The Pumpkin Plan outlines the concepts and explains the steps and strategies that businesses can adopt to become enormously successful. 
I encourage all integrators to add these volumes to your Q1/23 reading list. As has been said many times, although all of us might be incredibly busy working in our businesses, that's never a good excuse to fail to work on our businesses. To that end, here is a reminder of the books that Luke Jordan recommended last month: Nine Lies About Work, by Marcus Buckingham and Ashley Goodall; Grit, by Angela Duckworth; How the Mighty Fall, by Jim Collins; Radical Candor, by Kim Scott; and Extreme Ownership, by Jocko Willink and Leif Babin. 
If you would like to submit your own book recommendations, email me at dan.ferrisi@emeraldx.com. 
If you enjoyed this article and want to receive more valuable industry content like this, click here to sign up for our digital newsletters!