Bose Names Lila Snyder As New CEO
Snyder, an MIT alum, becomes the first female to head the Massachusetts-based audio manufacturing giant.
Leave a Comment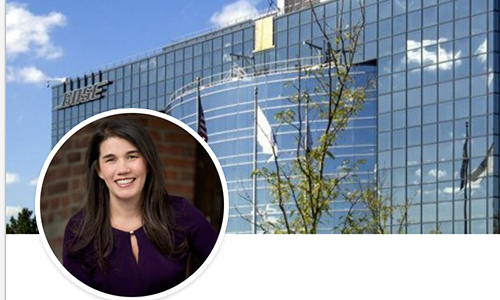 After replacing CEO Phil Hess with president and COO Jim Scammon, Bose has moved in a new direction naming Lila Snyder as its new CEO.
Several media sites, including CNET, Engadget and the Worcester Business Journal are reporting that Snyder has become the well-known audio company's highest ranking female executive.
Snyder has publicly confirmed the reports on the LinkedIn and Twitter social media sites.
"Excited to join an incredible Bose team that has been creating products and experiences that make people's lives better for over 50 years," the new Bose CEO writes on her LinkedIn page, which now lists CEO and member of the Board of Directors at Bose Corporation.
Snyder's LinkedIn profile adds, "Have consistently worked at the intersection of technology, innovation and digital experiences to create meaningful customer impact. From McKinsey & Company, to Pitney Bowes and now Bose Corporation, I've been very lucky to work for values-based organizations with incredibly talented teams."
Lila Snyder Brings MIT Pedigree to Bose
Just like Bose founder Amar Bose, Snyder is a graduate of the Massachusetts Institute of Technology (MIT). At MIT Snyder earned a masters and doctorate degree in mechanical engineering.
She also earned a bachelor's degree in mechanical engineering from the University of Miami, and she spent the past several years at the commerce solutions company Pitney Bowes.
The corporate data and analytics company Dun & Bradstreet says Bose produces annual revenues of more than $2 billion per year. Over the past several months Bose's stock price has fluctuated from approximately $30 to $40 per share, and earlier this year the company announced it would be closing 119 retail stores worldwide.
Since July the company's stock price has stabilized to hover around the $40 per share mark.
Tweeting about her opportunity at Bose, Snyder says she will assume the position within the next couple of weeks., and she looks forward to the opportunity.
"Incredibly excited to join the team at Bose a the new CEO starting on September 1," states Snyder.
"This incredible team has been creating products and experiences that make people's lives better for over 50 years. Can't wait to get started."
The Tweet has already had about 50 replies showing enthusiastic support and congratulations, and Snyder offered thanks to several in reply.
This article first appeared on our sister website CE Pro.