The Building Blocks of an AVoIP Campus
The transition to AVoIP solutions can present a challenge, but education institutions are rising to the occasion.
Leave a Comment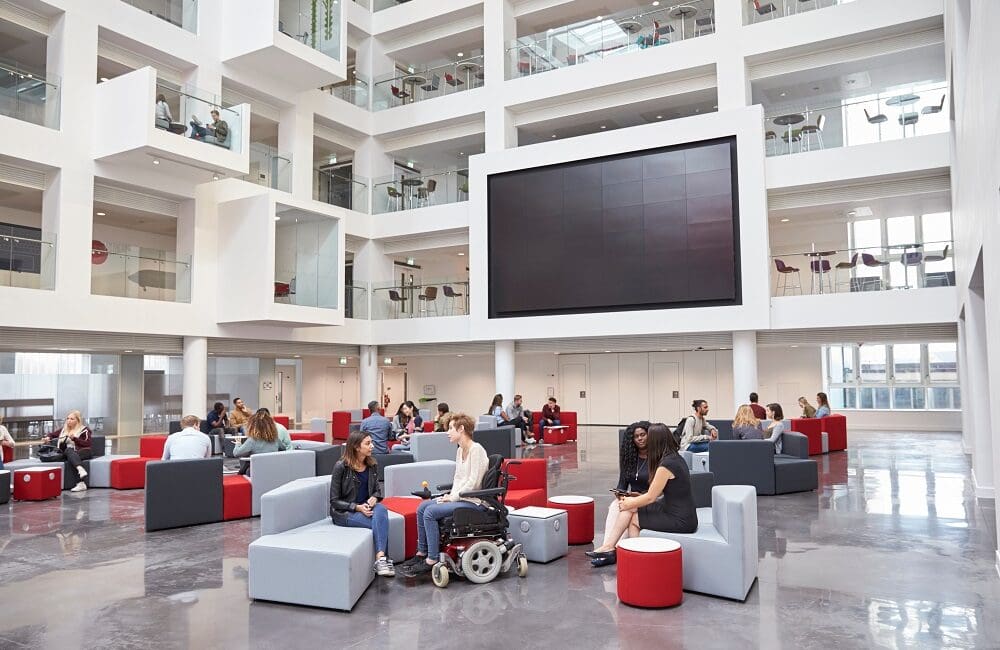 InfoComm '21 was a very unusual show. We were all trying to get back into the swing of being social again. The timeline of the show was weird (even though I enjoyed the October weather more than June weather), and show attendance was a lot smaller. A lot of different dynamics came along, as each of us in attendance braced for an in-person event as best we could.
One undeniable fact was the presence of the Higher Education Technology Managers Alliance (HETMA) at InfoComm 21. Maybe they were so visible because of the badge decoration/HETMA flags; maybe I just had more time to speak with people at the show and could chat for more than five minutes. Either way, it was great connecting with the community. The higher-education and K-12 sectors will always hold a special place in my heart. The #avtweeps who occupy these verticals are just different, and I can say that from experience.
Also Read: Embrace AV-Over-IP Without Fear
I was an A1 on an AV team within K-12. I operated in a role where the industry saw me as an end user, but, in fact, I was more of an in-house integrator. We were a group that was labeled as end users, but, ultimately, we had to solve problems for another group of end users — whether it was teachers or students, our hands were always full. These unique spaces, and the groups of #avtweeps who work in them, have played a specific role in bettering communication and learning in our vastly changing world.
We've now come full circle with InfoComm '22. This month, I want to highlight not only AVoIP in higher education but also how teams across the industry are adjusting — how they're continuing to perfect their craft by implementing AVoIP solutions.
The Transition
It's no secret that not every campus is working with the same budget. The transition to AVoIP solutions can present a challenge from a budgeting perspective. Not every team has a large budget to rebuild a system from scratch. That's why it's important to create a strategy that sets up in-house teams for success over time, each step of the way. This not only builds trust but also helps create comfort in this new, converged approach blending AV and IT.
I spoke to audiovisual technician Kameesha Jones, who works at Florida International University (Biscayne Bay campus). I asked about the challenges her team and she have faced as the technology landscape evolves.
"The biggest challenge that we've been facing is making things work with what we have," she explains. "In other words, making [things] work without spending thousands of dollars. Our system isn't old, but there are a lot of updates that occur. And, sometimes, I'm not aware of the updates unless something is not functioning properly."
Jones continues, "Without upgrading our system completely, we've found ways to make things work ​for us. I believe the AVoIP solutions we've added into our space are making it a little easier.
The Building Blocks
Change is never easy. Growing pains come with the territory of perfecting our craft and growing with the technology we utilize. That's why relying on our partners is so important to the process of scaling AV systems. Ensuring a seamless transition involves many things. But, from Jones' point of view, three contributions from integration partners have helped her institution progress over time.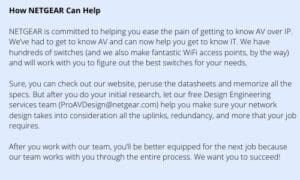 ​[The first is] presenting solutions that are easy to use," she explains. "Everyone is not tech savvy, so we wanted to make sure that our more seasonal professors, as well as clients, are comfortable with sharing a video on YouTube or showing a document using the doc cam."
The number-two factor, versatility, is closely related. "We wanted to make sure that our spaces can accommodate everyone's needs," Jones stresses. She offers widely divergent examples: an interactive Zoom board meeting for a board of trustees; a student event with a DJ and a rolling PowerPoint; a tech conference that's being livestreamed.
The number-three factors, Jones continues, are effectiveness and efficiency. "Our team can host up to seven events at a time, plus three more events scattered around the student center," she declares. "Implementing the right solutions has helped our team cut time on setup as well as teardown."
In fact, Jones elaborates, having built-in wallplates allows her team and she to set up a wireless microphone, or even a DJ hook-up, with only one cable. She describes this as "…a prime example of effectiveness and efficiency." Jones continues, "We wanted to make it easier on our staff, where things can operate seamlessly without necessarily having an operator present."
The Long Game
Help your clients, and their clients, by scaling their legacy systems one step at a time. "The part of campus that benefits from AVoIP technology the most is the student center," Jones states. "That is where most of our AVoIP equipment is located." The campus student center, she says, has a theater, four ballrooms, three meeting/events spaces, a food court and a rec center. "Each space has AVoIP equipment," Jones notes. "We also host most of our hybrid events in the student center."
Creating a long-game strategy to scale AVoIP solutions across campuses is a road to success. It's also a sure path for all of us to keep perfecting our craft as our industry continues to embrace the AV/IT convergence that is now here, and here to stay.
This article is brought to you with the support of NETGEAR.