Challenges & Opportunities in the Casino Market for Integrators
James Chordas of ZeeVee argues that AV integrators who play their cards right are more likely to win opportunities in the lucrative casino market.
Leave a Comment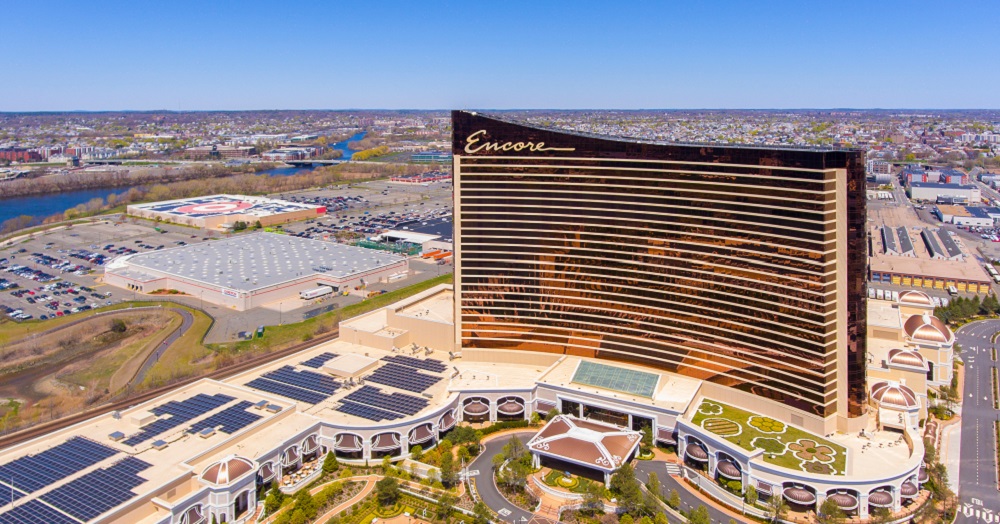 The competition among casinos and sports books to stay ahead of the curve, and each other, in creating environments that amp up the excitement for visitors is hotter than ever. The stakes are high as the American Gaming Association reports annual revenue of these venues to be in the tens of billions of dollars. Without a doubt, state-of-the-art audio and video — including high-resolution videowalls for immersive displays, digital signage for wayfinding and promotional content and cutting-edge sound systems for live performances and entertainment — are considered table stakes for any self-respecting venue looking to engage today's tech savvy, fun and thrill-seeking consumers.
So, what are the challenges and opportunities for integrators serving this casino market? In addition to providing gaming management with the flash that draws crowds and generates buzz, pro AV integrators need to be ready to deliver high-quality, reliable AV solutions that provide uninterrupted operations in the casino. Beyond this, issues integrators need to be mindful of include budget constraints, regulatory compliance, streamlining the delivery of AV, reduced cabling complexity and improving overall system flexibility and scalability.
In many high-end solutions, these needs are being met by a combination of SDVoE and AVoIP, as well as RF modulation signal distribution solutions. For feeding content to large monitors of 100-inches and more, we're finding most of our customers in this market are choosing the Software Defined Video Over Ethernet (SDVoE) solution for signal distribution over 10Gb networks. This bandwidth provides near zero latency and synchronization between multiple monitors showing the same content and the elimination of image dropouts and artifacts.
There is No Down Time in a Casino
Of great importance to any casino operator is system reliability and the ability to quickly resolve maintenance issues as time is literally money. The networked and digital character of the selected equipment needs to provide a reliable and maintainable system that must be able to operate 24/7 and the flexibility to work on an automated schedule with options to support special events.
Of course, component failures can't always be prevented, so the ability to troubleshoot system issues remotely is a big plus to keep everything operational and lessen the burden on a venue's technical staff. In fact, an increasing number of integrators are offering remote-monitoring solutions as part of their service offerings, which helps with discovering issues instantly.
An AV system with intuitive operation is particularly important to the extent that it will be operated by non-technical staff that are not AV specialists. Related to this, integrators often get calls from end users in the casino that the tablet or other mobile control device they use to operate the system is broken. Ideally, you will want an intuitive and easy-to-use backup option that can be accessed until these devices can be repaired.
Product Availability and Supply-Chain Issues
The lingering impact of pandemic-induced supply chain issues remains in the pro AV industry. This has necessitated that integrators, who may have specified one group of products not available in time to fit the customers' schedule, will need to find alternate gear to get the job done.
One major impact of these "flips" is that integrators and end users are researching and discovering new solutions and products that may be able to do a better job at satisfying the customers' application needs such as higher performance, easier installation and operational simplicity. These positive experiences have created new loyalties and partnerships with manufacturers previously not considered.
This brings another advantage of SDVoE and AVoIP solutions to light. The deployment of SDVoE gear enables integrators and end users to choose from a wide range of gear from more than 60 manufacturers to complete jobs with equipment that both does the job and is available.
Add to this, there are SDVoE and AVoIP encoders and decoders that not only take care of video distribution, but also video processing and canvasing for LED walls. This removes boxes from the whole design which not only saves money, but quickens the completion of projects.
These days, AV and IT teams at casinos and related entertainment venues are very savvy. Integrators need to be prepared because they're not going to get by without being able to answer the hard questions. AV integrators who play their cards right are more likely to beat the odds and win more opportunities in this lucrative market.
---
James Chordas is territory manager, Eastern United States and Canada, ZeeVee.
If you enjoyed this article and want to receive more valuable industry content like this, click here to sign up for our digital newsletters!