Click to Pray eRosary Brings the Catholic Church to Your Smartphone
Click to Pray eRosary app helps users track their prayers and gives them rosary paths to follow. It launches when the user makes the sign of the cross.
Leave a Comment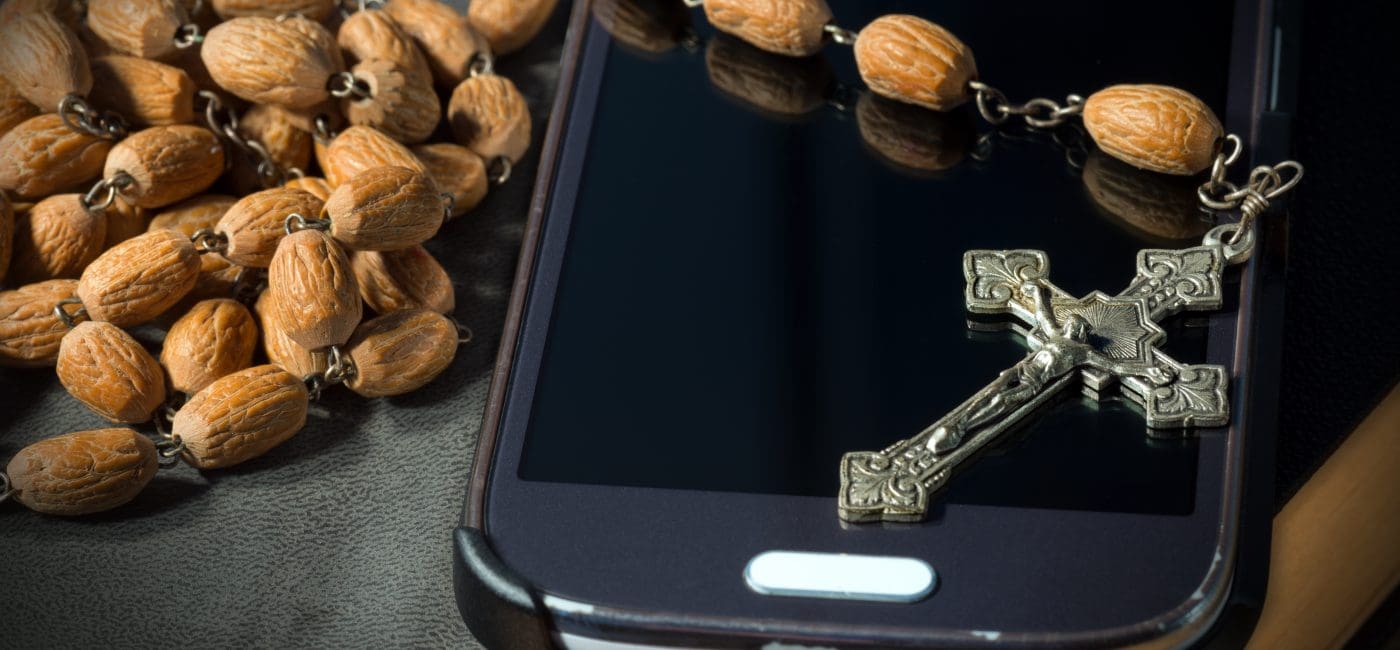 There really is an app for everything these days—including prayer. And what's especially surprising about the Click to Pray eRosary is that it comes from the Catholic Church, an organization that hasn't always been known for embracing new ideas. 
So, now in addition to obsessing over how many steps you've taken in a particular day—rather than just walking wherever you needed to go—you can focus your attention on how many Hail Marys you say in a given week. Just what we all need: one more thing to count and monitor.
This "smart" rosary tracks your prayers through an app on your phone and—here's my favorite part of this BY FAR—it activates itself when the user makes the sign of the cross.
"When activated, the user has the possibility to choose either to pray the standard rosary, a contemplative Rosary and different kinds of thematic rosaries that will be updated every year," according to the press release.
"Once the prayer begins, the smart rosary shows the user's progression throughout the different mysteries and keeps track of each rosary completed," the announcement says.
Tracking Your Rosary with Click to Pray eRosary

As I said earlier, the Catholic Church hasn't exactly been known for embracing modern ideas, so there's something to be said that they're willing to participate in the smart rosary app. Maybe it's because they know people are more likely to do something if they know they can track it.
These days, just about every app has some level of accountability and metrics tied into it. Heck, I track how far I swim every week and try to keep breaking my personal bests and there's always talk on the InfoComm show floor about who walked the furthest.
But it's OK to pray without keeping track of that in an app. Prayer shouldn't be something you do to get a badge or reach the next level. It's about a spiritual connection with a power higher than yourself. Plus, most of those who pray rosaries these days aren't likely to have smartphones.
Clearly, metrics make sense in a business setting and AV integrators need feedback on how much and how well the equipment they're installing is being used by their clients–but there's just something so wrong to me about tying prayer to an app.
Or maybe it's just a little of that Catholic guilt preemptively creeping in about how rarely I pray a rosary. If I'm not careful, the app that tracks my heartbeat is going to start noticing a problem soon.