CODAsummit Offers a Vision of Creativity and Technology Fusing
This vision by CODAsummit gives integrators a chance to create something special…something bigger than us.
Leave a Comment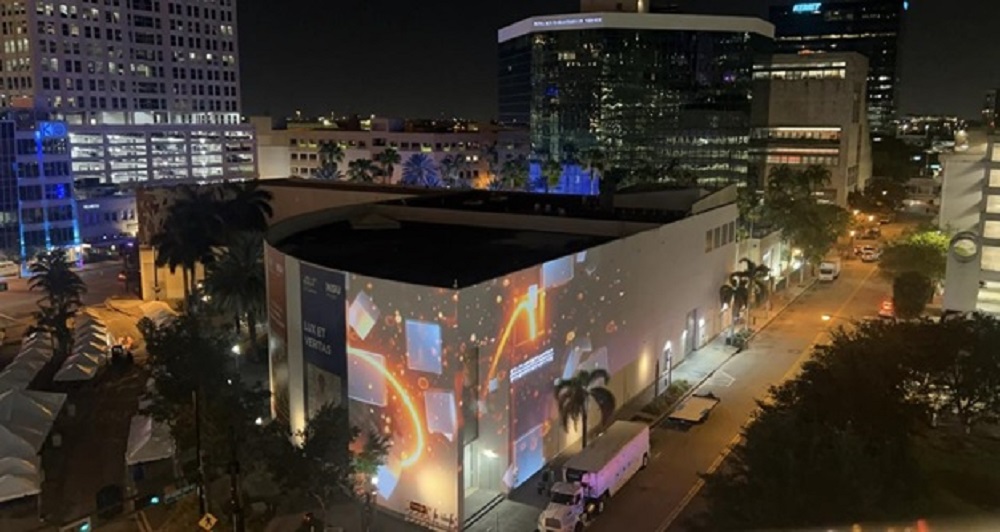 Over the past few years, we've seen some larger integration companies create specific departments that focus on more experiential-type design work — everything from theme parks, to immersive experiences, to hip new art museums. A company like AVI- SPL has its Experience Technology Group (XTG), which is pushing boundaries by fusing technology, space and content. Together, those things add to the creative approach of experience design.
"Traditional AV" has had a focus on selling boxes, rather than on selling the experiences that can be powered by AV technology. That approach hasn't driven valuable encounters for our clients, and it hasn't served end users' interests. So, the question is this: How do we, as an industry, curate the exceptional experiences that the masses are craving? Here's a possible answer: By stepping out of the norm…outside of our normal events…outside of our normal verticals…outside of the AV community and beginning to share the stories behind the products we manufacture and sell.
CODAsummit
Earlier this month, Panasonic Connect invited me to attend an event that I had never heard of before: CODAsummit. It's hosted by a group called CODAworx, a global online community that celebrates design projects that feature commissioned artwork. This day-and-a-half event took place in Fort Lauderdale, Fla., at the NSU Art Museum Fort Lauderdale. Panasonic Connect was a premier sponsor, as many of the company's partners spoke during the event.
The day kicked off with incredible excitement because the founder and former CEO of Meow Wolf delivered the keynote. Meow Wolf offers an experience unlike any other, with three locations within the U.S. If you haven't heard of Meow Wolf look it up (or read a previous piece that I wrote). Its locations are filled not only with tremendous artwork but also with AV technology that heightens the overall experience of those spaces. Every attendee left the keynote — whether they were an artist, a designer or a technologist — feeling inspired. After all, all of us, across disciplines, want to create…and do so at a high level.
The remainder of the event was filled with helpful insights on different ways that creative professionals can use art and technology to change the way that we experience various environments. For example, Kim Boganey, director at Scottsdale Public Art, and Caleb Hawkins of Masary Studios, spoke about the work of the popular Canal Convergence. Tarley Jordan, director of marketing and communications at NBBJ's New York experience design studio, ESI Design — no stranger in the AV industry, given their outstanding work — was also in attendance. The entire event embodied the essence of brilliant works that live at the intersection of art, technology and collaboration.
I headed home believing that #CODAsummit is a top-tier event for forward-thinking #avtweeps and creatives. And that most certainly includes Joe Conover, the tip of the spear for themed entertainment solutions at Panasonic Connect.
Why It Matters
Just being around forward-thinking individuals, and inspiring one other by sharing the stories behind the work we do, is how we thrive in experiential AV design. It's how we step into new markets and, ultimately, how we create more revenue opportunities within our industry. I've always said that integrators who don't care about the content are leaving money on the table. Content may not be our industry's specialty at this point, but we do provide a canvas. And that's the story we should be presenting to those outside our traditional AV space.
Panasonic Connect did exactly that, offering a one-night-only viewing to demonstrate the power of digital art to bring architecture to life in a downtown urban space. Panasonic Connect's The Art of Projection event was poetry in motion, literally. The sun went down, and we all gathered for drinks and desserts and to view stunning artwork created by Alessio Cassaro of Antaless Visual Design. A Panasonic PT-RQ50KU laser projector (50,000-lumen brightness), paired with its Geometry Manager Pro software, powered the entire show.
We were also able to take a tour of Superblue Miami, a new art gallery with light-based displays, digital installations and more. Within the teamLAB immersive experience at Superblue, you can find Panasonic Connect behind the scenes, powering the experience with its projection and creative prowess. You can even experience a new mist technology the team has created to replace the toxins that equipment like smoke machines can emit; just check out the teamLAB exhibit called Massless Clouds Between Sculpture and Life.
Create Something Special
Events like the CODAsummit and spaces like Superblue matter because there is a tremendous amount of crossover taking place, merging spaces, technology and art. AV is at the heart of these experiences. Don't be left behind. Don't miss a chance to create something special…something bigger than us.
If you enjoyed this article and want to receive more valuable industry content like this, click here to sign up for our digital newsletters!