Research: Technology Will Dominate The Conference Room
A whitepaper from Barco and research firm Savanta suggests technology plays an inherent role in making conference room meetings more engaging and bearable.
Leave a Comment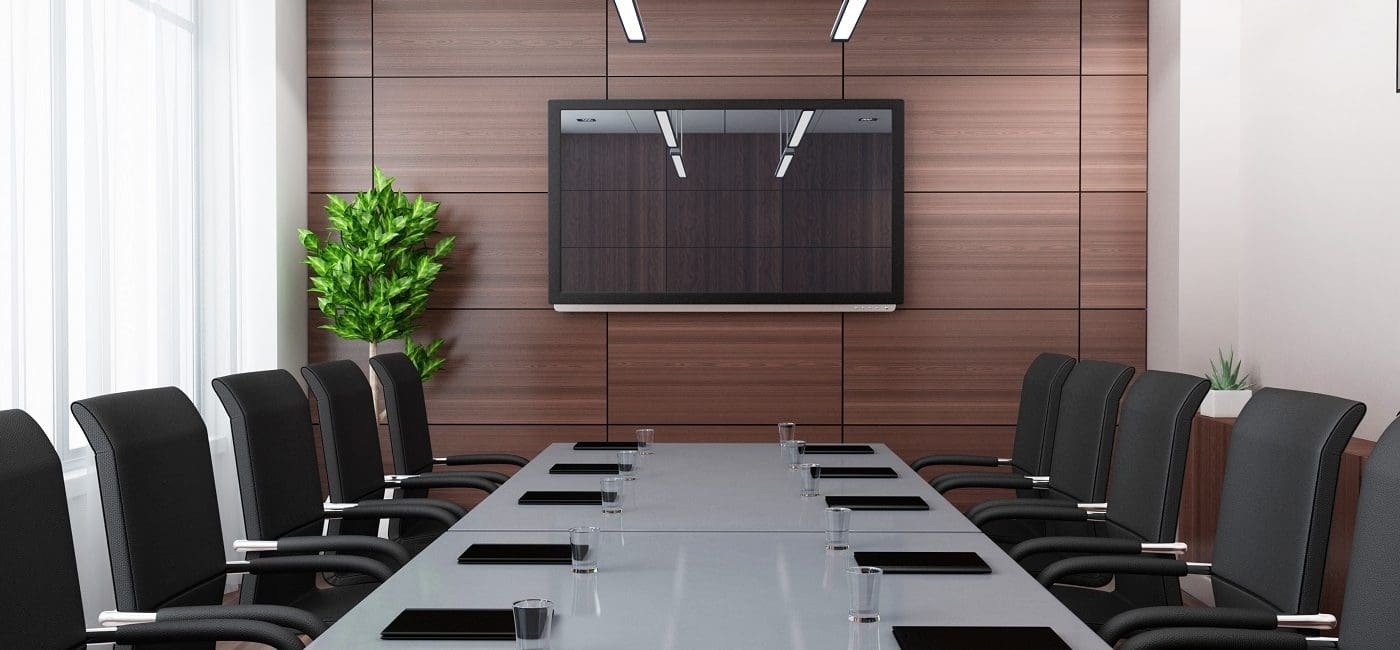 Thanks to technology, conference rooms and corporate meetings are no longer the bane of existence.
Technology like laptops, smartphones, tablets, displays, projectors, videoconferencing systems and other equipment are helping to make our meetings shorter, more engaging and more efficient.
That's according to a Barco whitepaper, "The future of meetings," which found that technology is changing the future of the conference room.
There will be devices inside every conference room, like it or not
According to the report, only 3% of employees come to meetings without a device. Baby Boomers are even more likely to bring a device, as only 7% of that generation attends meeting sans technology.
78% take their laptop to the meeting
73% take a smartphone
43% bring a tablet
22% bring a smartwatch
Of those device users, 72% will come with at least two devices — probably a laptop or smartphone.
Conference room tech makes meetings more engaging
At least half of the respondents to a survey said conference room tech like displays, screen sharing, videoconferencing, chat boards and touch screens make meetings more engaging.
The highest on the list were large displays, as 73% said that technology makes meetings more captivating.
Read Next: An Easily-Networkable Conference Room Audio Ecosystem from Stem Audio
Displays were followed by screen sharing for both in-room and remote participants (69% each), video (67%), videoconferencing (66%) and multiple displays (64%).
We like technology in the boardroom and want more of it 
With modern technology like web conferencing, people can participate from outside of the boardroom, helping meetings to run more efficiently.
According to the whitepaper, 78% said they prefer shorter meetings (30 to 60 minutes is ideal) and 74% said they prefer smaller meetings.
With technology proven to lead to shorter and smaller meetings, we're now pivoting to the boardroom's future. Barco and Savanta found that 83% of employees want voice recognition in meetings within the next two years.
Other technology people want to see play a role in meetings include:
Video filters
Hand gestures
Avatars or bots
Augmented and virtual reality
However, those technologies must come within the next three years, respondents told Barco and Savanta.
"The state of meetings is in flux," the companies said in the Barco whitepaper. "Whilst it would be understandable to say that technology has already revolutionized meetings, the real revolution is only just beginning."