The Coronavirus Could Bring A Higher Demand For Videoconferencing Solutions
Judging by Zoom's stock price, investors think videoconferencing companies will profit off of the coronavirus outbreak as employees work remotely.
Leave a Comment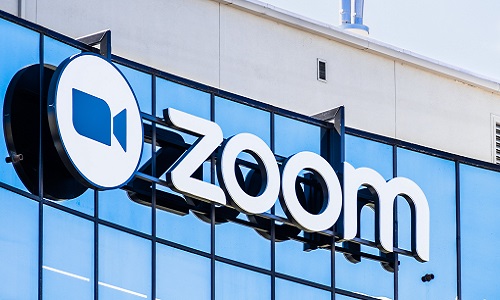 While the rest of the world struggles to contain the spread of the corovnavirus, videoconferencing companies like Zoom are enjoying a large bump in valuation.
According to Barron's, Zoom Video Communications stock is up almost 25% over the last five days as countries have enacted travel limitations, forcing people to communicate with business partners abroad remotely via technology like Zoom.
The novel coronavirus, which originated in China, is spreading rapidly. According to CNN, the total number of confirmed cases in China stands at more than 20,430, a 3,235 increase from the previous day.
The deal toll is also rising each day, with that figure increasing Tuesday by 65 to 425.
More from Barron's:
 With many airlines suspending flights to China, and the U.S. and other nations installing new restrictions on travel to and from China and other countries affected by the virus, some investors have obviously concluded that Zoom's business could be a beneficiary of the current situation.

In the company's October quarter, Zoom had 19% of revenues from the Asia Pacific region and 18% from Europe, the Middle East and Africa.

In the company's latest 10-Q filing with the Securities and Exchange Commission, Zoom reports that as of October 31 it had "over 700" employees in China, most of those working on research and development. That's about 29% of Zoom's total head count of just over 2,400.
Read Next: Spread of Coronavirus Could Have Widespread Ramifications on Pro AV Industry
Other Big Tech compaies like Google, Facebook, Apple and Microsoft have told its China workforce to work remotely, which is helping to spark demand for solutions like Zoom.
CEO Eric Yuan told "Mad Money" yesterday that his company's phone was ringing off the hook as clients look to the company's videoconferencing solution to communicate with its people in China.
"I had to shut down my phone, because, actually, almost everyone is calling us," given the coronavirus, Yuan said.
Almost every day, Zoom is reporting record usage, Yuan said.
With the U.S. and other countries cut off from travel from some of its largest trade partners, AV integrators should focus heavily on selling videoconferencing solutions.