Dealing With Changing Workplace Models in 2023
Workplace technology integrators will play a critical role in designing new workplace models that center people, not the technology.
Leave a Comment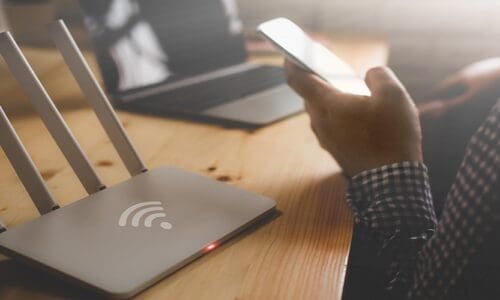 Nothing in recent memory has impacted workplace models as much as the onslaught of COVID-19 did. No one was prepared for their business to be completely transformed from one that was managed from under one roof to one that was managed from employees' homes.
The Advent of the Remote Office
Creating an effective business environment to maximize productive behavior under these new conditions required an immediate investment in collaborative technology. This technology had to be able to connect businesses with their remote employees both visually and auditorily in order to accomplish the required tasks and deliver the ideas, messages and agenda to keep operations moving in a positive direction.
Employees, for their part, were also forced to create a desktop/office-like experience from their homes, while not causing disruption in business meetings. Although comfort and convenience sometimes became the norm, maintaining effective communication and collaboration was always the goal.
Today, organizations everywhere are still trying to deal with the fact that remote and hybrid workplace models, which the pandemic ushered in, have become accepted ways of doing business. According to a recent article in Forbes, professional search firm Ladders estimates that 25% of all professional jobs in North America are now remote. That's a figure the company expects to continue to see rising in the year ahead. A recent study by Hiring Lab, meanwhile, found that job listings that feature a remote component have nearly tripled since 2020.
With that in mind, many employers are now confronting a new set of challenges. On one hand, they have little choice but to offer hybrid-work and remote-work options if they are to remain competitive and continue to attract top talent. On the other hand, they must equip those remote workers in a way that will allow them to readily access information, as well as participate fully in videoconferencing calls and other meetings in the same way that in-office workers do.
In short, those bad collaborative video calls — the ones with unintelligible audio, grainy video and random appearances by the family pet — that became so commonplace in the early days of COVID-19 are no longer acceptable in professional settings.
Growing Opportunities and Challenges
All this represents a tremendous opportunity, as well as a potential challenge, for third-party workplace technology (WPT) integrators. Amid a growing number of organizations that are focusing on presence equity — a concept that can be loosely defined as ensuring every employee is an equal part of the team and feels like their contributions are valued, regardless of where they are working — WPT integrators are being tasked with providing easy-to-use solutions and ensuring in-office and remote workers alike look great and sound clear whenever they participate in videoconferences. It's particularly important when those videoconferences involve a roomful of people, all of whom are trying to see the same image and be seen by the same camera.
Complicating this situation is the fact that we're no longer talking about simply equipping conference rooms or corner offices. Now, there is a wide range of locales (each one presenting individual issues to WPT integrators) — everything from home offices, to huddle rooms in need of state-of-the-art workplace technology, to pods that offer sufficient privacy to participate in a call or join a videoconference.
To make it possible for teams to have an effective, real-time exchange of ideas and leverage voice, video, data and annotation, WPT integrators must focus on creating a variety of intuitive virtual and physical experiences. These experiences also must be easy to navigate, regardless of where the work is being done or the platform being used.
Microphones and speakers in meeting spaces, for example, must capture and transmit a clear audio stream into and out of the room. Monitors and video solutions must be placed in areas that offer in-person participants and remote participants alike an equal opportunity to view whatever content is being shared.
Reemphasizing 'Ideas' in Meetings
By taking this approach, organizations can keep the emphasis on the idea being discussed, rather than on the technology being used to convey that idea. "Time is money" may be the oldest business cliché in the book, but the truth is that everyone's time is valuable. As a result, it is essential for ideas to be communicated effectively so that everyone can have input, shaping and influencing the idea presented. It is equally important to get it right in that first meeting so that the idea can grow and develop in the way originally intended.
Simply put, the emphasis in the new workplace model must be on eye contact and grabbing emotions that are sometimes hard to translate over video. The emphasis should not be on trying to get outmoded or inappropriate technology to work.
Simplifying Solutions for All
Workplace technology and collaboration solutions that support bring-your-own-device (BYOD) features will continue to grow in popularity due to their cost-efficiency. What BYOD systems lack is the ease of use that most users are expecting. Keep in mind that users are always confident in what they have at home and at their desk. What's in the office might be nice, but nothing beats the simplicity of inviting a room and simply pressing the "Join" button for those critical meetings.
WPT integrators should expect an increased demand for VC-enabled devices that allow for calls from anywhere in the office space. Accordingly, integrators should expect a high level of demand for a range of power solutions that keep employees connected without requiring them to hunt for outlets. As an example, some solutions might enable workers to grab a unit from the mobile cart, find a comfortable space and plug in easily.
Videoconferencing kits containing a headset, mics and ring lights will also be in demand because they're a means of ensuring remote workers have the same comfort and productivity benefits as their in-office team members do. Additionally, given current trends in social media, looking and sounding good has never been more important. Giving workers the tools to create that experience in their desired workplace model will, no doubt, inspire collaboration and the acceleration of ideas.
The bottom line is that WPT integrators will have a greater role to play in the coming year as hybrid and remote work become even more widely accepted and as technology continues to evolve. Beyond installing and managing workplace technology, WPT integrators can expect to play a key role in analyzing workplace models and recommending technologies that not only are integrated for maximum efficiency and productivity but also ensure a better work experience for the entire team, regardless of team members' location.
---
Rick Winde is lead solutions architect at DBE Systems, powered by dancker, an Integrated Technology Contractor (ITC).
If you enjoyed this article and want to receive more valuable industry content like this, click here to sign up for our digital newsletters!