DVLED vs. LCD: What's The Best Option for Videowalls?
Peerless AV's Nick Belcore explains the main qualities and benefits of DVLED and LCD to ensure the right technology selection for the application.
Leave a Comment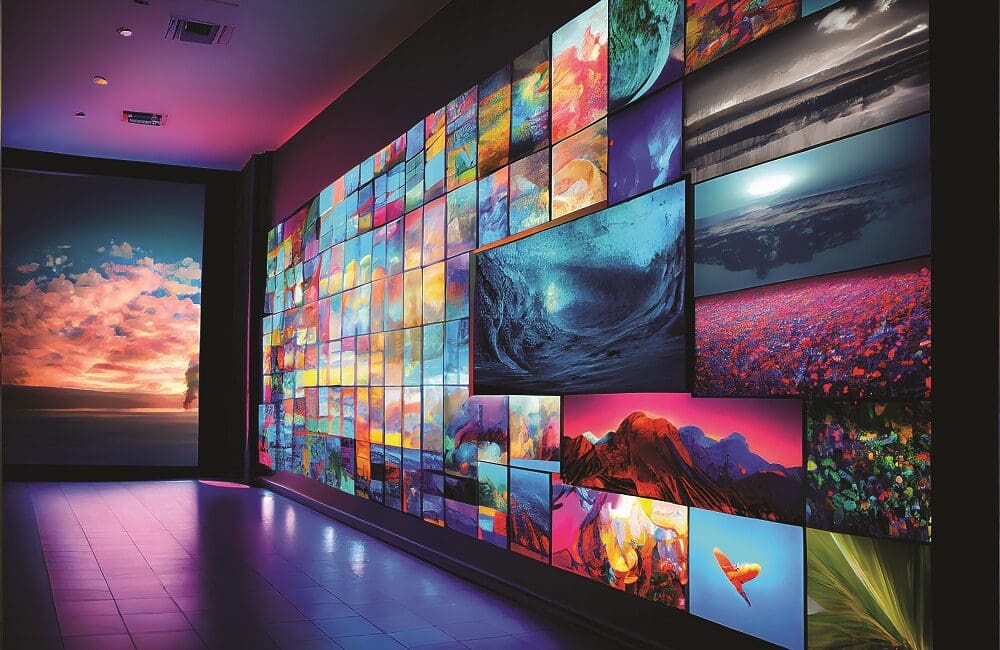 When choosing the type of display for your next videowall installation, you may find yourself stalling on the best direction to take. Discussing the pros and cons of a DVLED videowall versus an LCD videowall and drawing up comparison data is important to ensure the right technology selection for your application environment. We're here to help guide you through the main qualities and benefits of each to ensure your next purchase is the perfect fit for your needs.
The Difference Between DVLED and LCD
Both DVLED and LCD videowalls can produce great results, but it is important to understand the key characteristics of each when deciding on an installation, as even small differences will affect the overall results. Making the right choice will ultimately save time and costs in the long run.
To begin, DVLED videowalls comprise multiple smaller, thinner DVLED panels that contain tiny light sources known as pixels, and inside each pixel is a small group of light-emitting diodes emitting red, green or blue that combine to create any desired color. DVLED panels come in many different variations of pixel pitch (measured in mm) depending on the required viewing distance for the videowall. Where audiences will be viewing content close up, such as in-store retail or corporate boardrooms, a smaller pixel pitch, meaning a higher density of pixels and higher resolution, would typically be needed. Larger pixel pitches are more suited to big venues with longer viewing distances such as transportation hubs.
DVLED panels have no bezels which means large-scale images can be displayed seamlessly. Additionally, the videowalls can scale to any shape or size, with impeccable image clarity, color consistency and brightness. The emergence of all-in-one 21:9 resolution LED displays (110 inches up to 165 inches) has also helped to improve the technology's popularity.
LCD videowalls also provide exceptional image quality, even when viewed in close proximity. In this type of display, liquid crystals are placed between polarizing filters and electrodes and topped with the display surface, while the bottom of the videowall is made of fluorescent lighting to backlight the liquid crystals, producing a desired color. LCD videowalls typically comprise multiple individual LCD displays joined together in portrait or landscape orientation and are limited on size due to heavy loads as the videowall gets bigger. Although some LCD displays offer thin bezels, there is still the issue of fine lines breaking up the content. It all comes down to a matter of aesthetics, preference and of course, cost.
Benefits and Drawbacks of DVLED
DVLED is ideal for more complex and creative, custom-designed videowalls since the technology has no limits, offers a longer life span than LCD, and provides superior, flawless picture quality. They can be built to any height, width, and unique configuration—even  curved convex and concave, at an extremely large scale. DVLED videowalls are also much thinner and lighter than LCD videowalls due to their construction. However, this also means more care and attention are required when handling and installing to avoid damage to pixels.
Benefits and Drawbacks of LCD
LCDs are generally able to maintain a sharper, clearer, more detailed image while being viewed from a short distance away, for example in a control room or educational facility. DVLED is still a relatively new technology making prices higher than LCD. Additionally, it cannot yet compete with the resolution benefits of LCD displays of the same screen size, such as 55". While this option is more affordable, there are limitations to how large the wall can be–typically only five screens across by five screens high at most. Special software is also needed to stack the screens accurately for a consistent image across multiple screens.
Choose the Best Mounting Partner for Both DVLED and LCD Videowalls
Both DVLED and LCD displays require fine-tuning and regular maintenance to ensure the best results. Videowalls consisting of either DVLED or LCD solutions will need individual calibration during the installation process to ensure consistent color and brightness. It's important to consider the pixel pitch, resolution, and aspect ratio when installing a videowall to avoid pixelation.
Following the initial installation, each display will eventually change over time, requiring regular recalibration for the best picture quality. Not only will the displays themselves need special attention, but when choosing a mounting system, it is important to consider a partner who can deliver a specialized system for the specific type of display you choose, the unique configuration, factoring in the limitations of the space, and easy access for routine maintenance.
Partnering with a trusted mount manufacturer can minimize errors and ensure a quick and straightforward installation as they can assess the site and resolve any issues in advance. This means more time is available for testing and calibration, content delivery, and more to ensure the videowall is looking its best.
Implications for Videowall Installations
When it comes to videowall installations, the larger the size, the more consideration must be paid to mounting and support solutions that are fully load-tested to make sure they are up for the job. Mounting solutions are available for the latest ultrawide and ultra-large format displays that offer the highest levels of UL safety certification both during installation and after.
Quality mounting solutions from an established manufacturer will come with easy hang hardware and other installer-friendly functions, such as height and depth adjustment, and cable management, that help facilitate a quick and easy one-person install, saving valuable time and money on site.
When choosing the best solution for your next videowall installation, the decision all comes down to your unique design, budget considerations, and overall goal for the displays–from distance to content, the type of venue, and more. Both DVLED and LCD videowalls are well suited for large-scale, but DVLED allows for more size possibilities that extend beyond LCD's size limitations.
When working with DVLED, these display screens are lighter as they are made up of modular units or cabinets to help with weight distribution. When it comes to DVLED mounting, there is currently no standard since all LED display brands have different size cabinets and latching mechanisms. Traditionally, this has made specifying, stocking and installing flat-to-wall DVLED videowalls expensive, time-consuming and challenging.
However, new and exciting developments in the AV space now eradicate many of the current market issues, saving valuable time and costs versus dedicated mounts. We have started to develop mounts, for example, that are compatible with a variety of latching DVLED displays to offer more flexibility, scalability and adjustability when installing flat-to-wall DVLED videowalls.
Over the next few years, we can expect to see professional displays decreasing in price and becoming more energy efficient. In the case of DVLED, pixel pitch sizes will continue to decrease, and emphasis will be on making stocking and availability in the market more efficient with product batching.
Knowing each detail matters in the overall quality of videowalls, and understanding the basics of DVLED and LCD solutions allows for an informed decision to be made about which is best for each unique installation. This knowledge can increase the overall success both in aesthetics and functionality to ensure the best results possible.
---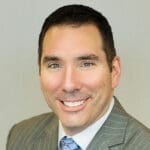 Nick Belcore is executive VP at Peerless-AV.
If you enjoyed this article and want to receive more valuable industry content like this, click here to sign up for our digital newsletters!