Employers Fear Pushback from Staff with Office Reentry
With offices beginning to open back up, many companies are fearful of conflict arising due to their reentry plans.
Leave a Comment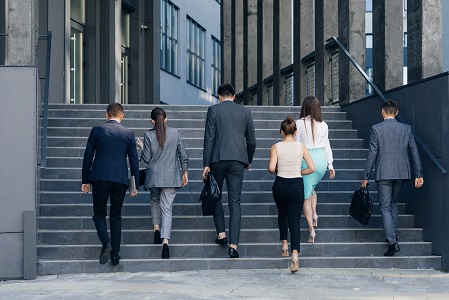 LaSalle Network, a staffing and recruiting company, published its Office Re-Entry Index, a report the highlights businesses timelines for office reentry, vaccine mandate plans, and concerns related to conflict in relation to the reentry.
Related: Navigating Workplace Vaccine Requirements For Integrators
TechRepublic detailed the results in an article that showed most offices are accelerating reentry plans but are also concerned about employee pushback after more than a year of remote work.
Reentry plan accelerated
The report showed that 74% of respondents plan to reenter by the fall and 20% moved to an earlier reentry date than initially expected as many are phasing employees back into the office. This is largely due to COVID-19 conditions being drastically improved.
"Cities across the U.S. have reopened, leading organizations to bring employees back into the office more confidently than we've seen over the last year," says Tom Gimbel, founder, and CEO of LaSalle Network in the TechRepublic article. "With changing CDC guidelines, many cities have lifted capacity limits, allowing offices to return to their full capacity sooner than initially planned. This is likely why many companies are shifting up their return-to-office date and eliminating a phased approach."
Vaccine Mandates
Around 48% of the U.S. population has been vaccinated from COVID-19, but with the rise of the Delta variant, some employers are considering having a vaccine mandate, but for now it looks like most will only require the unvaccinated to wear a mask.
In March, 52% of respondent were not planning any mandates and 39% were undecided.
"Many companies are following CDC guidelines because they have for the entirety of the pandemic, and it proved to have work," Gimbel says in the TechRepublic article. "So, for now, many companies are opting to not require vaccination, but employees must show proof of vaccination in order to remain unmasked in-office."
Employers warm to hybrid work
Many employers still plan to have a hybrid work model with 77% of respondents claiming to have this model planed for the future. Gimbel mentioned that most people had just finally adjusted to working 100% remote, and to turn around and immediately have them all back in the office for five days a week would be too much of a shock.
He also mentioned that companies could see several resignations if they require employees to return too quicky as there have been hiring increases.
Anticipated office reentry conflicts
Employers are also concerned about conflicts arising between staff and executives as 34% claimed to have this fear, specifically with staff wanting to continue to work remotely. Gimbel says companies should be "over-communicating regularly" about reentry plans and the reasons behind them.