From the Editor: The Magic We Create
Dan Ferrisi, editor-in-chief of Commercial Integrator, reflects on what the pandemic took from us…and what it reminded us of.
Leave a Comment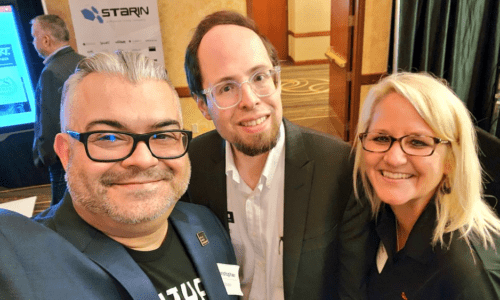 Editor's Note: This is a preview edition of my Editor's Note that will be published in the June edition of Commercial Integrator.
The COVID-19 pandemic was arguably the most destructive force to hit the global community in our lifetimes, and commercial AV was not spared. Apart from the human toll, integration businesses suffered due to jobsite lockdowns, the emptying of public venues, supply-chain snarls and cash-flow problems. There's also the fact that virtually no commercial-AV-dedicated trade shows staged between March 2020 and September 2021, robbing integrators of a platform to experience vendors' new products. Perhaps even more importantly for our industry, however, is that the pandemic robbed the #avtweeps family of an opportunity to gather, commune and connect. Lots of industries fancy themselves familial, but, in our case, it's not a bunch of feel-good platitudes. It's real. And it's magical.
On the Road Again
In just the last four months, I've traveled to NSCA's Business & Leadership Conference, PSNI Supersummit, the Almo E4 Experience and, most recently, cavlo. At each one, I've seen industry members' eyes light up when they spot colleagues and friends they've not seen for months. My preferred term for what transpires next is a "tackle-hug." I've seen it happen among business partners and among competitors…with Gen Z-ers and with stalwart industry veterans. The secret's out: We like what we do; we love whom we do it with; and we're bursting with passion for the experiences we help to create. By the time I'm making my event-capstone LinkedIn post, I feel genuinely revivified and reinspired.
I detected #avtweeps' passion every time I visited a booth at cavlo, where I got to check out Absen's Acclaim Plus direct-view LED displays, Sharp NEC's ActiveScene on-demand signage solution, Shure's IntelliMix Room software-based audio processing tool and so much more. It was also palpable during the panel discussion I led. Entitled "The Path Less Traveled: How a Career in AVL Can Happen," the panel featured luminaries Eboni Green (founder of TTV Consulting), Eric Jackson (regional general manager – mid-south, AVI-SPL) and Jason White (regional manager, OR1 customer success – east, KARL STORZ Endoscopy-America, Inc.). All of them reflected on how they found their way into our industry family, and they offered actionable suggestions on how to entice others into our circle. Someone from a prominent consulting and design firm said the panelists gave him maybe the best idea he's had in five years. Not a bad perk of attending cavlo!
Family Away from Home
Taken together, this is the essence of our industry events — most notably, this month's InfoComm 2022. They give integrators a chance to get hands-on with new technology; they afford vendors an opportunity to showcase the fruits of their R&D wizardry; they enable the brilliant minds of our industry to illuminate a guideway for the next generation; and they allow the rest of us to rekindle the bonds we've developed with our "family away from home." I used to joke with friends that, for me, election nights were Christmas and Oscar nights were New Year's. Now, for my money, InfoComm week rivals just about any event in "my real life" for pure fun, fellowship and joy. Show me another industry where trade journalists can say that.
The pandemic took a lot from us. All lost something; some lost everything. But let's not forget that commercial AV is built on creating incomparable experiences and imprinting unforgettable memories. It's only fitting, then, that, when we gather, we reach those same heights. Enjoy InfoComm. And, if you see me at the LVCC, please stop me and say hi. We're #avtweeps family. And I've missed you.
For more from CI editor-in-chief Dan Ferrisi, check out his author's page.