Google is Reportedly Developing A Slack-like App
Google is again trying its hand at a unified communications app in a bid to take market away from Slack and Microsoft Teams.
Leave a Comment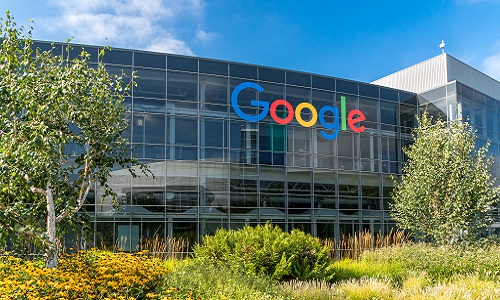 Google is reportedly working on a messaging app that the company intends to use to compete with the likes of Slack or Microsoft Teams.
According to Ars Technica, citing paywalled The Information, the GSuite team is developing a mobile app that brings together functions of some of the company's existing standalone apps into one platform. It's intended to be an enterprise communications app.
The new unified communications app will reportedly merge functions from Gmail, Drive, Hangouts Chat and Hangouts Meet.
Read Next: Collaboration Tech Wars: Cisco vs. Zoom and Slack
Ars Technica notes the report only mentioned a mobile app and not a web or desktop app, which of course is how most employees use unified communications apps like Slack or Teams.
News that the app will pull in Hangouts Chat features makes us wonder what will happen to the actual Hangouts Chat service. One of the current plans in the Google messaging mess is to merge Google's biggest consumer chat platform, Hangouts, with Hangouts Chat, its current enterprise chat platform (despite the similar names, the two apps are unrelated). If Hangouts Chat is merging into something else, does that mean the plan to migrate consumer Hangouts over isn't happening?

If this service launches, it would be Google's tenth messaging app, after (say it with me!) Google Talk, Google Voice, Google Buzz, Google+ Messenger, Hangouts, Spaces, Allo, Hangouts Chat, and Google Messages.

Google's inability to stick with a single messaging platform and its penchant for shutting down services has left its users very suspicious of any new messaging app from the company. It's hard to know what messaging apps are sticking around and which ones are flashes in the pan that will be gone in a year.

Messaging apps rely on the network effects of an established user base to be useful, and when the company is constantly shutting down existing services and spinning up new ones, it's hard to establish any user base.
Taking on Slack and Microsoft Teams is an uphill battle, as the two are the clear frontrunners in terms of unified communications for the enterprise.
According to CNBC, Microsoft said in November it has 20 million daily active users compared to Slack's 12 million it reported in October.