How AV Integrators Can Survive a Possible Recession
A recession is possible in 2020, and AV integrators should take steps to ensure that they can survive a downturn in the economy.
Leave a Comment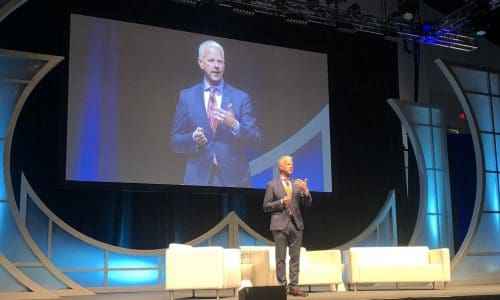 Avixa's AV Executive Conference is well underway, and we've already heard a lot about developing a good company culture, fostering teamwork and industry trends.
One of those trends is offering AV as a service, and that's especially important in an industry that according to Avixa, is projected to grow at nearly 6% annually for the next five years.
That's outpacing U.S. GDP by a sizable margin, resulting in an influx of investments from private equity and venture capital firms and leading to a flurry of mergers and acquisitions.
Nobody wants to see these boom times end, but there is consistent chatter about an impending recession. According to Avixa's Economic Analyst Peter Hansen, there's about a 1-in-3 change a recession is realized.
Read Next: How Your Company Can Prepare for the Next Economic Recession—and the Recovery
Are you confident you business can face those odds as is, or is there something you should do to prepare for a possible downturn in the economy?
Here are a few things to consider:
Diversify your revenues. Several key markets for AV integrators are expanding at a rapid pace. According to Avixa's research, there are several key emerging markets to consider that have typically been lower sources of revenue for the industry.
Cinema
Healthcare
Hospitality
Transportation
Doing business in those growing markets can help you weather the storm in the event of a recession. AV integrators continue to cite corporate clients as their largest source of business, but those revenue streams can dry up if the economy turns south.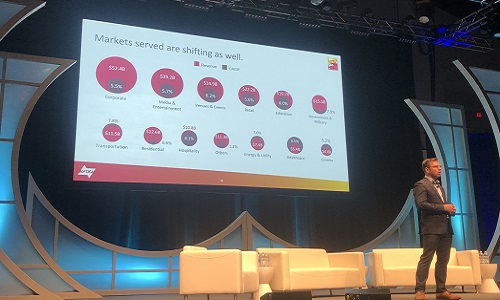 Service is everything. The AV industry has been talking about this for a long time. The industry is moving toward managed services and building those revenue streams into installation contracts. This not only provides monthly revenue that you can count on, but builds stronger relationships with customers, which can be valuable when there isn't as much money to go around.
Customer satisfaction itself is a service and be a source of recurring revenue if you do it well, according to Phil Lenger, president of New York-based Show + Tell.
A rising tide lifts all boats. Apologies for the cliché, but it's one I've heard to describe dozens of different industries. There's still plenty of the market to go around, and the AV space is still fairly unconcentrated, so there's more of a cause to collaborate, form partnerships and work together to solve some of the industry's most challenging issues, like workforce development, adapting to new technologies and being nimble enough to chase after new verticals on the fly.