Today's Hybrid Workplace and Meeting Equity
It can only be as good as your videoconferencing system is. Here, we consider several important factors to weigh.
Leave a Comment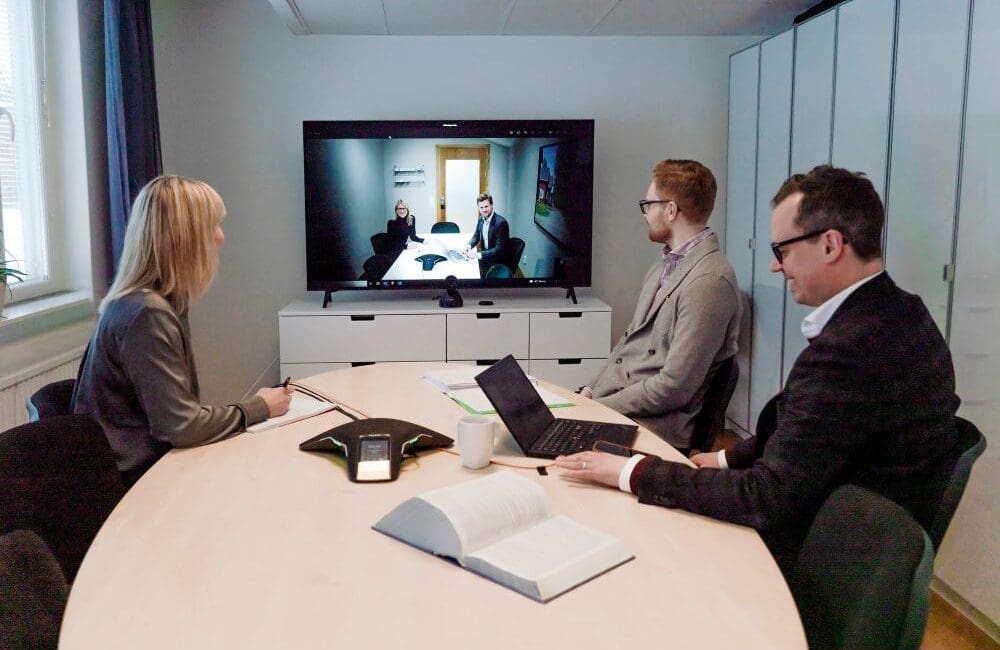 Meeting equity can be a major challenge in today's hybrid workplace, with remote participants often struggling to be seen and heard at the virtual table.
As we transition to a new normal in which companies are increasingly adopting hybrid-work models, remote employees are joining meetings in which several members of the team are physically present.
This naturally presents challenges: If their audio and video are not clear, they, of course, are often unable to follow side discussions, and they have trouble picking up non-verbal cues. They're also confronted with doubt: Does being remote enable them to be seen and heard as easily as their colleagues who are sitting face to face? In light of that doubt, they might wonder whether being remote disadvantages them in meetings if they cannot properly contribute.
In today's remote-collaboration environment, the quality of a collaboration solution is key to meeting equity. And this could be a major selling point for commercial integrators in relation to corporate organizations.
Your customers' remote colleagues must be able to speak, be seen and engage in the conversation as if they were physically present. And, with respect to physically present employees, they need to join meetings quickly and easily, without complicated cabling and confusing setups that erode confidence.
Hybrid Workplace and Meeting Equity
The latest research from Barco, entitled "Exploring the Challenges of the Hybrid Workplace," indicates that a hybrid-meeting paradox exists. On one hand, approximately 80% of staff members want to work a hybrid schedule; on the other hand, approximately 71% of those employees feel stressed about and frustrated by hybrid meetings. Meanwhile, 35% find it difficult to engage with others during hybrid meetings, with one in four find it difficult to speak up.
With the videoconferencing solutions currently available on the market, this, frankly, should not be case. And the commercial integration community can help guide corporate customers to the light. Barco's study truly underlines the criticality of outfitting corporate environments with the right tools and education to maximize employee contribution and performance.
Effective meeting-room technology can help redress imbalances and bring meeting equity to both remote and in-person employees, thereby reducing stress levels and ensuring a rewarding experience for all.
Integrators can urge organizations to provide more flexibility and an equal voice, wherever people are working. It's vital to solve the meeting-equity challenge by finding the employee-experience sweet spot to enable businesses to thrive.
Why Good Audio Is Key
For those who work remotely, poor audio pickup — especially via standard laptop microphones — often precipitates a battle for audibility and a feeling of inferiority.
It's also important for employees not to miss out on important pieces of the conversation or become distracted by annoying clicks or sounds. Slow broadband, background noise and poor hardware all undermine clear audio; those factors sit alongside general room acoustics.
Thus, in addition to investing in high-quality conferencing equipment, it's important to be mindful of microphone and speaker placements. These can make a big difference in correcting poor audio. To optimize sound performance, it's also important to maintain a clear line of sight; don't block audio devices with a laptop or drink canister.
Related: The Great Return: Are You Prepared for Hybrid Work?
The user experience is critical in ensuring that the videoconferencing system engages both in-office and remote employees. Offering flexibility is necessary, including whatever users' preferred collaboration app or cloud service might be. They should be able to bring their laptop into a remote meeting or the office and plug in via USB. Dedicated in-room systems are growing in popularity for this reason, and it's important to offer a choice.
Many companies are turning to commercial integrators and channel resellers to help them create a new videoconferencing ecosystem, with the central office used to host clients, foster inspiration and facilitate collaboration sessions. As such, videoconferencing and high-quality endpoints lie at the heart of the workplace revolution.
General Tips to Help Customers Standardize
Encourage corporate organizations to invest in high-quality video cameras, webcams and audio devices for all room sizes and locations. What follows are some additional best practices to relay:
Reduce overall technical complexity to simplify the user interface
Deploy auto-framing technology so that everyone is clearly visible, wherever their seat.
Have a clear line of sight to microphones; don't block them off with objects.
Provide powerful laptops.
Ensure familiarity with technology and meeting apps.
Maintain high-speed, broadband internet.
Provide extra monitors.
Suggest ergonomic keyboards and mice.
For additional Commercial Integrator content about and by Konftel, check out our website archives.
If you enjoyed this article and want to receive more valuable industry content like this, click here to sign up for our digital newsletters!