IMCCA's David Danto Makes Annual Predictions
Danto's thoughts on returning to offices, the further evolution of videoconferencing, standardizing WFH setups, and embracing sustainability and DEI.
Leave a Comment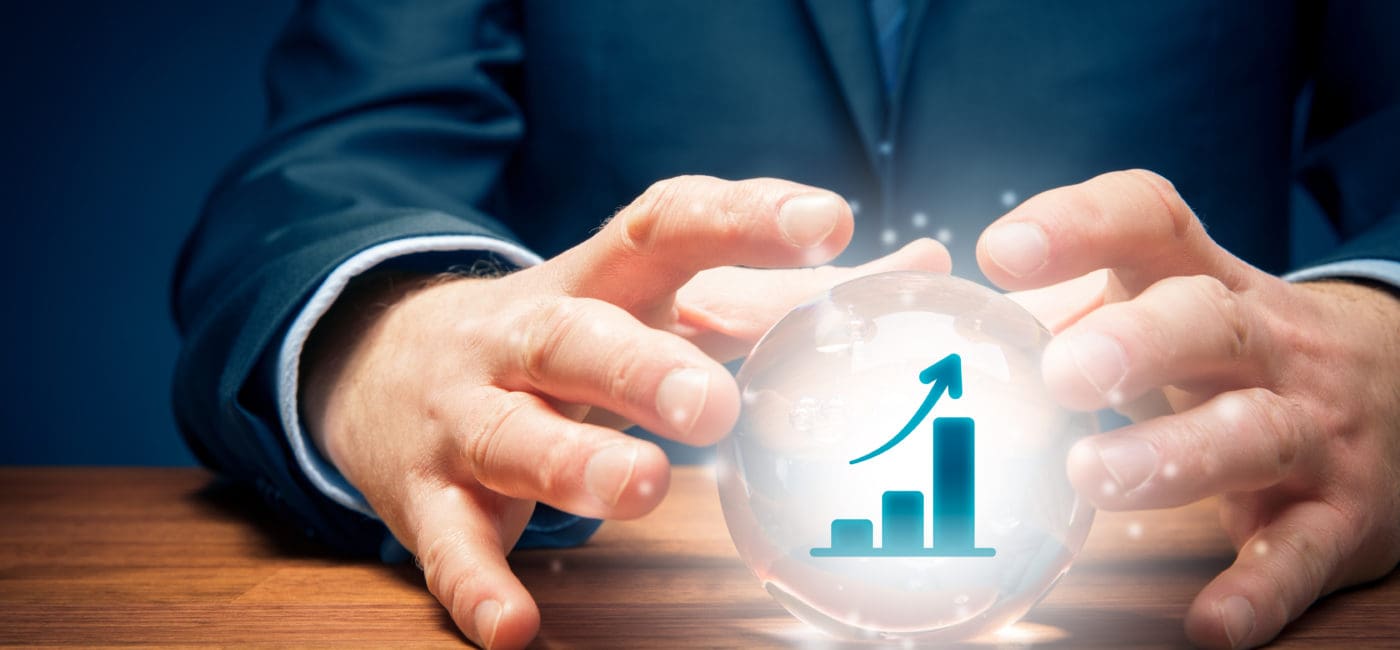 As we get ready to flip the calendar toward the end of the year, technologists like me often try to peer into the future to predict what's coming down the pike. My predictions have been pretty spot-on over the last couple of decades. (If you doubt me, check out my LinkedIn post "Crystal Balls.") So, once again, I'm giving it my best shot for 2023. My goal is to help everyone prepare for a future that I see as inevitable.
I only have four major predictions for the coming year, so it shouldn't be that difficult to review them and make necessary adaptations.
'Return to Office' Will Morph into Something Better
This post-pandemic, on-again/off-again drive to get knowledge workers back to the office will fizzle out as enterprises finally realize that the office — as it was pre-pandemic — will have to change. For a while now, we've been discussing that employers must "earn the commute"; however, I'm actually quite fond of a more recent turn of phrase: mandate or magnet.
Organizations won't want to be identified with the Musks of the world — executives who want to impose midnight deadlines for employees to sign documents requiring that they chain themselves to their desks. Rather, most executives will realize that, if they want to compete for the best employees, they'll have to make changes to modernize office layouts, locations and technology deployments. These changes will make the office a place that employees will want to be, on days that it makes sense, rather than a place that they dread going to because they're forced to be there.
Camera Arrays Will Become Standard
Videoconferencing, which has already evolved from PTZ controls that require human interaction, will continue to evolve further. Multiple inexpensive cameras will be placed in a room, and they will communicate with each other; as a result, they will always settle on the best shot of the action and the speaker. This will include much more than the already-announced steppingstone of COT cameras; it will also involve cameras that can be placed anywhere inside rooms. Some will have traditional placements (front walls and side walls), but some will not. Think of the possibilities of cameras in display bezels, cameras inside art, cameras inside lighting instruments, etc.
In the future, we will look to these camera arrays the same way that, today, we look to microphone arrays — namely, as an automated system that returns the best image, relative to the circumstances, with no user intervention required, and with no loud, distracting motors on in-room cameras.
WFH Setups Will Become Standardized by Enterprises
The variability of experience and quality that is inherent to today's work-from-home offices will give way to enterprises standardizing these environments for knowledge workers. Instead of end users who work remotely or in a hybrid fashion being in a free-for-all, enterprises will become prescriptive. That is, they'll help ensure optimal choices are made in technology, bandwidth, desk layouts, backgrounds, etc. Once this takes place, IT teams can more effectively manage and monitor all that at-home technology. Moreover, employees will benefit from having published guidelines as regards how to create functional and productive at-home workspaces that effectively convey their ideas to colleagues and customers.
Employees will still have choices as regards their experience (e.g., the best headsets for their wearing and usage preferences, the best speakerphones), but these choices will be off an employer-approved list. This is precisely how enterprise technology has been handled for years.
ESG Activities Will Become a Recruiting Differentiator
Environmental Social Governance (ESG) will evolve far past the "pink-washing" that some firms have engaged in up to now. The next generation entering the workforce — not to mention a significant number of the last few generations in the workforce now — are deeply invested in doing the right thing by the planet and by their fellow global citizens. In selecting employers, these workers will be looking for organizations that have made real efforts in sustainability and in diversity, equity and inclusion.
Accordingly, organizations will begin to take these efforts much more seriously, as they will want to attract and retain the best talent. Questionable efforts (e.g., buying carbon offsets from firms that have not actually planted any new trees) will begin to be shunned in favor of real progress toward making the world a better place.
Miscellaneous Closing Thoughts
Finally, I'll add that conferences in our industry will continue to come back in force.  Many attendees dipped their toes in the conference waters this past year, and they found joy in returning to the human connections that we all missed for a few years. This year, even more people will participate again. However, beyond that, even more events will be on the calendar for attendees to choose from.
In the long run, people will be especially attracted to events where organizers take their safety seriously; where event teams attempt to build bridges, not walls; and where attendees are confident that organizers will never waste their time with education sessions that are more like advertising.
I look forward to seeing you at one of our industry's events in 2023!
For previous writings from David Danto, check out Commercial Integrator's website archives.
If you enjoyed this article and want to receive more valuable industry content like this, click here to sign up for our digital newsletters!