Meeting-Equity Considerations When Mic'ing a Space
Discover tips on how to ensure that all meeting participants — remote and in-person — carry equal weight.
Leave a Comment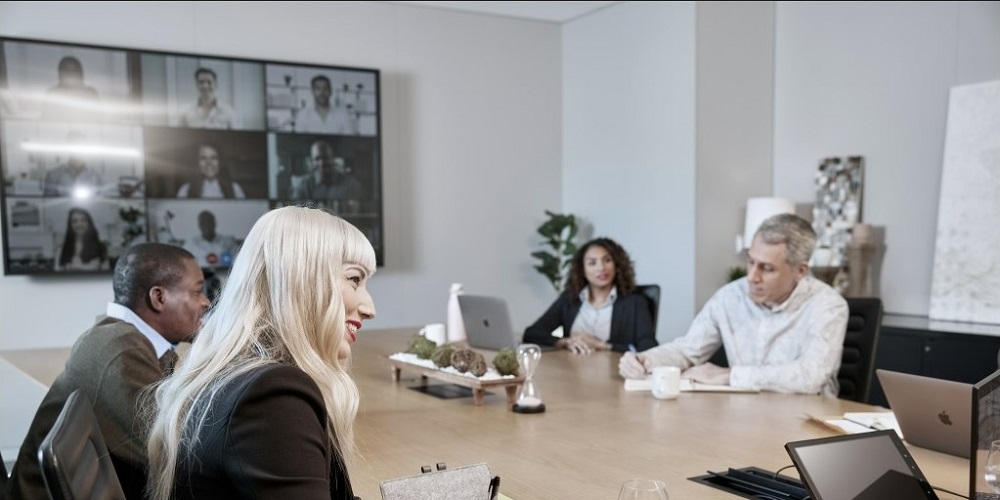 Meeting equity might be an unfamiliar term, but it's likely one that you have been subconsciously considering for the last couple of years. On the surface, meeting equity means that every individual in a meeting has the same opportunity to communicate, contribute and collaborate, regardless of location. What might seem like a straightforward concept becomes much more complex when you consider the various components that play a role in successful meeting equity.
Breaking it down, meeting equity can be defined in two parts — the first has to do with human psychology and the second with technology. In terms of the human psychology aspect, humans have an innate need to feel connected with others to feel most comfortable. With this angle in mind, meeting equity means creating an environment that welcomes contributions from all and one in which teams effectively collaborate to move forward as an organization.
The second aspect of meeting equity is technology — the physical tools we need to communicate. Without access to the technology that drives and supports collaboration, teams can't expect to meet the expectations of the psychological connection required for effective communication in today's digital world.
In this article, we'll dive into the importance of meeting equity, the top challenges when it comes to implementation and the considerations for integrators seeking to establish a system that consistently promotes meeting equity.
Challenges and Considerations: Meeting Equity In-Office and At-Home
There are a few key challenges to consider when it comes to achieving meeting equity. Many companies operate on a global scale, and as such, employees are required to constantly interact with colleagues who are scattered across the country and the globe. Working across multiple time zones, cultures and even seasons can pose plenty of challenges. Fortunately, these are all challenges that can be solved if meeting equity is a main priority when making collaboration decisions.
Key Challenges in Today's Modern Workplaces
Room Design: Most meeting spaces were established when nearly all employees were required to be in the office five days per week, well before video meetings became the norm. As workers began to return to the office, we saw a shift as workers — who have become conditioned to seeing their colleagues' individual "boxes" on a screen — are struggling to see their in-person colleagues gathered in a meeting room. These rooms were not designed to accommodate both in-person and remote meeting participants, and AV integrators need to consider the room's architecture, acoustics and flexibility to find an intelligible audio and clear video solution.
Scalability: IT departments simply don't have the capacity to recreate audio solutions for every single meeting room in an office building. Rather, departments should have the flexibility of a product portfolio that works together and can be scaled across the organization — from room-to-room, and office-to-office.
Standardized Access: Meeting equity is also about ensuring all participants — including the meeting room itself — are equipped with the right technology tools. It's more important than ever that remote workers receive standardized tools for collaboration to ensure optimal audio and video from all participants, enabling a more even playing field. Not every person will have access to the components that create standardized meeting equity, and it's critical that organizations supply employees with the same high-quality tools that enable meeting equity.
Aspects to Consider
Meeting Equity is Meeting Productivity: A lack of ability to see or hear the person on the other end of your call can be detrimental to meeting efficiency. The ability to take ideas to the next level and move the organization forward is a result of effective and efficient communication.
Content Sharing: When in-office, screens should be set up in the right spaces so everyone in the room can see and hear the virtual participants. Those working from home should be able to see those in the office — this often requires technology components like camera and voice tracking.
Standardized Equity: Organizations need to provide the same laptop, camera, microphone and headset to each employee to ensure meeting equity across participants, whether working from home or in the office.
Importance of High-Quality Audio: The ability to see and interact with colleagues is important. However, with a dispersed workforce, the ability to communicate without noise and echo is the most important aspect of meeting equity. Poor audio leads to frustration among colleagues, which decreases meeting productivity.
Solutions that Solve for Individual Audio and Video Needs
The best solution to ensure meeting equity for both remote and in-person participants is an ecosystem of products that is scalable, works in spaces both large and small, is simple to set-up, and is fully certified.
Key Solutions
Smart Office: Intelligent, Smart Office solutions provide the interface and ability to interact with other systems within the meeting environment — such as video and camera tracking systems. If devices within the meeting environment don't intelligently complement and work with each other, meeting equity becomes much more difficult to achieve for participants. Furthermore, devices that employ advanced features such as AI or Machine Learning can help solve for noise and echo, ensuring high-quality audio for seamless collaboration.
Certification: Certification and compatibility go together — seek out a meeting solution that is compatible with the organization's soft codec of choice. Certification ensures that the technology works together seamlessly for simple integration and reliable operation. This is critical for busy IT departments, as this instills confidence that the solution will provide a high-quality experience throughout the organization.
Training: With technology playing such an integral role in our hybrid work environment, employees must be trained on the technologies they need for successful meetings. This training goes well beyond the IT department and should be acknowledged by HR departments as well and become an integral part of the onboarding of new employees. A technology training on the new systems in meeting rooms ensures that all employees gain the same understanding of how the technology functions. Ease of use means more comfort, engagement and equity.
Meeting Equity Creates Value and Encourages Collaboration
Good audio and video is the solution to establishing meeting equity. To bring the value of efficient meetings with effective collaboration to your organization, we'll leave you with a few final tips to consider when mic'ing your meeting space:
Understand the audience and who is using your equipment…Will it be mostly small groups? Large groups? Majority hybrid meetings?
Understand the value technology will bring to your audience…What are they using it for? Sales meetings? Client pitches? Trainings?
Lean into intelligent solutions, so it does the work for you…Device compatibility is key.
With these considerations in mind, integrators can design the audio system the right way the first time, and never have to do it again.
---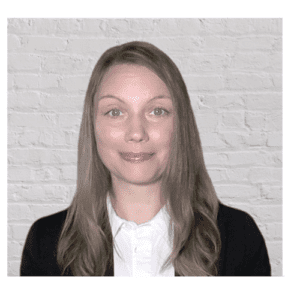 Vanessa Jensen, CTS, is senior market development specialist with Shure Inc.