Microsoft Brings Smart Displays to the Teams Meetings
Microsoft, partnering with hardware providers, is introducing a new category of all-in-one dedicated displays for Teams meeting rooms.
Leave a Comment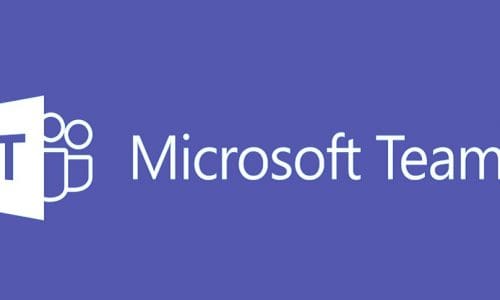 Microsoft, partnering with hardware providers, is introducing a new category of all-in-one dedicated devices for Teams meeting rooms.
Microsoft Teams displays include a hands-free experience powered by Cortana that allow users to join and present in meetings, reply to chats and more. They integrate with PCs for a seamless transition from a workstation to the meeting room.
According to a Microsoft blog, the Lenovo ThinkSmart View will be the first Teams display to market, and Yealink will deliver one of the first devices in the category too. They'll be available later this year.
They'll include a high-quality microphone, camera, and speakers, according to Microsoft.
"Today, we are reimagining the personal workspace with Microsoft Teams displays by integrating the Teams collaboration and communication experience into your home and workplace with high fidelity audio and video," the company wrote in the blog post.
Read Next: Microsoft Teams Tips for Remote Workers: Episode 98 of AV+
Cortana will be embedded with the display to allow for a touchless experience, and Microsoft is alo introducing a new room remote in the Teams mobile app to provide other meeting controls like the ability to leave the meeting, control muting, adjust volume and control cameras.
According to Microsoft, users will also have the ability to wirelessly cast to any teams Room, collaboration bar, or Surface Hub device for seamless ad-hoc in-person collaboration for people in a shared space.
These are some of several new Teams features Microsoft announced Wednesday, but we highlighted the display because of its relevancy to the AV world.
Displays integrated with unified communication and collaboration platforms that allow for touchless experiences are going to be in high demand once your customers return to their workplaces either during or after the coronavirus pandemic.
In May, ASUS and Google announced Google Meet Compute System designed for videoconferencing and remote work. The hardware kit includes a touchscreen control panel, speaker/microphone and UDH camera. It's essentially a redesigned version of the Chromebox.