Microsoft Says Work Will Never Be the Same
According to a new study from Microsoft and TechRepublic, the technological response to the COVID-19 crisis will ead to a new normal of hybrid work.
Leave a Comment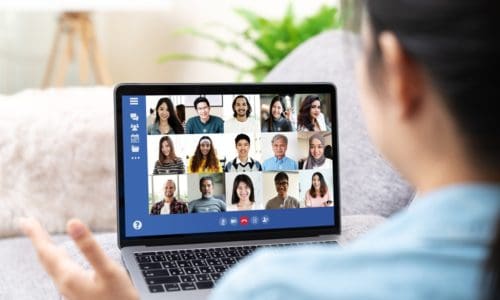 According to a new study from Microsoft and TechRepublic, the technological response to the COVID-19 crisis will forever change the way we work and lead to a new normal of hybrid work.
The companies together looked at the transforming work trends in the Asia-Pacific region and produced a research whitepaper titled "Transitioning Asia-Pacific to a New Normal of Work" in which business and thought leaders across several industries share their insights on COVID-19-induced work trends.
Technology, Microsoft said, was the enabler. And, it was relatively straightforward. Tools like Microsoft Teams – which was already being used by many and included in Microsoft 365 – helped tackle the technology piece.
More challenging was adapting and embracing remote work and the cultural changes that organizations were forced to make as a result of the pandemic, the research found.
Read Next: Microsoft: Yes, Videoconferencing Fatigue is Very Real
Now, organizations need to be aware of several new trends as they plan for hybrid work:
The risk of burnout is increasing. Working from home can be convenient for most, but it might sometimes be hard to turn the work switch off. Boundaries need to be drawn.
Measuring performance is difficult. While some tools can measure activity, they might not measure the value an individual brings to the organization. Research shows that introverts are delivering while extroverts are no longer the center of attention.
Flexibility and empathy are a must. There are many distractions that come with working from home, so leaders need to be empathetic and cognizant that their employees are juggling their personal lives simultaneous to their work.
Ramp up your technology training. New solutions are being introduced constantly in the new normal, and existing tools are updated to ensure they're meeting demand. This requires constant training to unlock the full potential of these new solutions.
Culture will help you harness the power of emerging technology. Many of us haven't seen our coworkers in person in months, which isn't doing much for team bonding and chemistry. Now, companies need to find new ways to foster innovation so everyone feels valued at work.
Change is happening now. Embrace it.
The coronavirus pandemic is forcing organizations to take a good hard look at the way they do things and how we look at a typical workday. With organizations expected to take a phased approach to in-office staffing, working outside of normal office hours is becoming more common.
According to Microsoft, the typical 9 a.m. to 5 p.m. workday is becoming a thing of the past due to hybrid work. Chats on Microsoft Teams outside of the typical workday have increased more than any other time during the day, and chats on the weekend have increased over 200%.
Organizations should develop policies that allow employees to break away from those historic standards and reflect the current times. That includes reasonable expectations around availability and performance indicators.
Alicia Tung, chief operating officer of Great Place to Work Institute, said in the study that part will take time.
"But it is happening," Tung said. "In ten years' time, if I were to make a very broad prediction, I would say 60-40 in terms of working in the office compared to working remotely."