Networking Made Simple… Even For Shy People
The AV industry sure loves its networking events, but what good are they if you're shy? Here are a few things you can do to break out of your shell.
Leave a Comment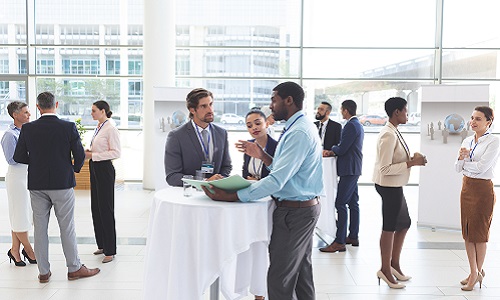 A little more than three months into writing for Commercial Integrator and I've only been to one conference.
That was AVIXA's AV Executive Conference in New Orleans. The majority of the event was listening to speakers, but there were short networking sessions during the day followed by networking receptions (and an open bar) during the evening, including the night before the conference got underway.
I wasn't even a month on the job, so I was still an AV rookie and I knew absolutely nobody at the event. On the flipside, everyone else there knew everyone there.
Backing up a bit, I'm somewhat of an introvert, but I think I put on a pretty good face when it comes to networking and meeting new people. I'd hope so, since it's literally my job to talk to strangers and convince them to tell me things that will get published.
But if you don't have that training as a journalist and you're a generally shy person, there are still ways for you to network and make those connections.
Trust yourself
Since you're already at a conference or event, there's a good chance that you already know a lot about the industry. As Forbes points out, this isn't high school and nobody cares about how popular you are or how many points you scored on the varsity team.
They do, however, want to hear about your business, your ideas, your goals, how your knowledge can help others and what you hope to gain from attending the conference.
Set goals
Networking can be as simple as handing out and receiving business cards, so come prepared with a stack and plan to hand all of them out. On the flipside, set a goal for yourself to leave with a number of cards. This could be a fun competitive game if you go to an event with a group of coworkers.
Thinking big picture, set goals for the number of events you'd like to attend each year.
Prepare and practice
If you're attending the event for a particular reason, come prepared with questions and talking points that fit your needs. That allows you to actually listen and pay attention rather than thinking of what to say when the other person is talking. The Massachusetts Conference for Women suggests practicing some icebreakers to help get the conversation rolling.
However, icebreakers can fall embarrassingly flat. Not everybody at conferences wants to talk, so if the conversation is going nowhere, move on to someone else.
If you're a shy person, be prepared to have a few awkward moments at networking events, but you're likely not the only one.