Panasonic Working with Hispanic Heritage Foundation on Coding Institutes
Panasonic coding institutes will expand from company's North American headquarters in Newark to Reno, Atlanta and Calexico, Calif.
Leave a Comment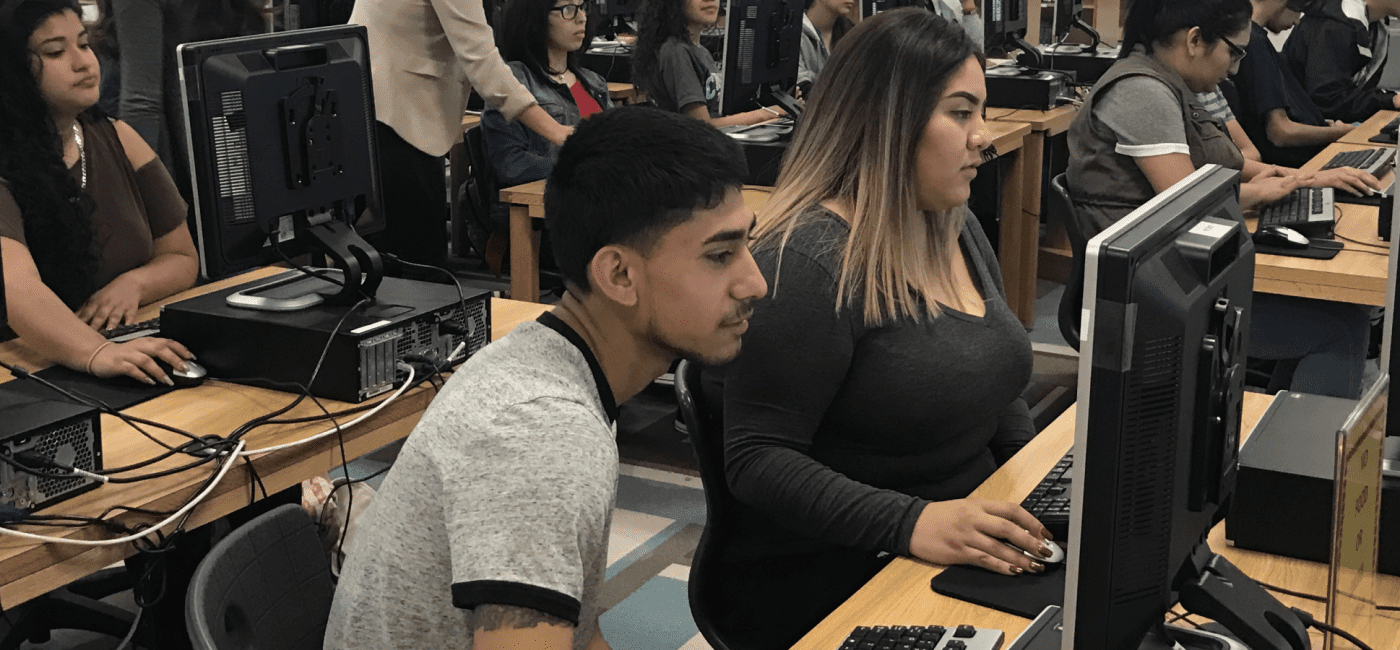 Every year since 2014, we've introduced you to some of the brightest young talent in the AV industry through our annual 40 Influencers Under 40 lists.
But that doesn't mean those annual honorees are the only young people making their marks across the AV landscape or that the companies they represent are the only ones who are focused on adding young talent from all backgrounds.
Panasonic has been working with the Hispanic Heritage Foundation to help America fulfill its growing and changing workforce needs in several ways, perhaps most notably with the launch of a coding institute at its North American headquarters in Newark, N.J.
Panasonic also plans to open similar coding institutes in Reno, Nev., Atlanta and Calexico, Calif.
These institutes will operate as an extension of the Hispanic Heritage Foundation's Coding as a Second Language program, according to a recent announcement by Panasonic and the Hispanic Heritage Foundation.
The Coding as a Second Language program is a national initiative to introduce and teach Latino youth computer programming.
The program "makes pathways in tech accessible to underrepresented minorities and transform communities by providing access to technology where there is otherwise little available."
It started in Los Angeles as a pilot program and  has grown to 50 markets across the country.
How Panasonic Coding Institutes Will Help AV
The Coding as a Second Language programs include six weeks of instruction. Along with a mentoring component, there are follow-ups that offer additional support.
"These connections can lead to industry apprenticeships and full-time opportunities," according to a recent Panasonic blog on the topic.
"As we look toward the future, it is evident that the talent that we have in our classrooms today will be the talent that occupies tech jobs in the future" according to the Panasonic blog post.
"Investments made by the Panasonic Foundation focus on incubating ideas and developing public/private partnerships that directly impact students and provide them with the skills and credentials they are going to need to lead fulfilling and successful lives," according to the company blog post.
I can't tell you how many young people I've talked to who've somehow found their way into AV who were disappointed they didn't know about it as a career option for them much sooner.
Programs like Coding as a Second Language and the Panasonic Coding Institute with support from the Hispanic Heritage Foundation are just the type of programs we need more of as the industry shifts from being dominated by the proverbial old white guys to a mix that's more representative of the population of the country and the world in this ever-more-global industry.
If you enjoyed this article and want to receive more valuable industry content like this, click here to sign up for our digital newsletters!