Did the Pandemic Fuel the Rise of Specialty Integrators?
Specialty integrators can help their more traditional counterparts offer a more comprehensive package of hardware, software and integration.
Leave a Comment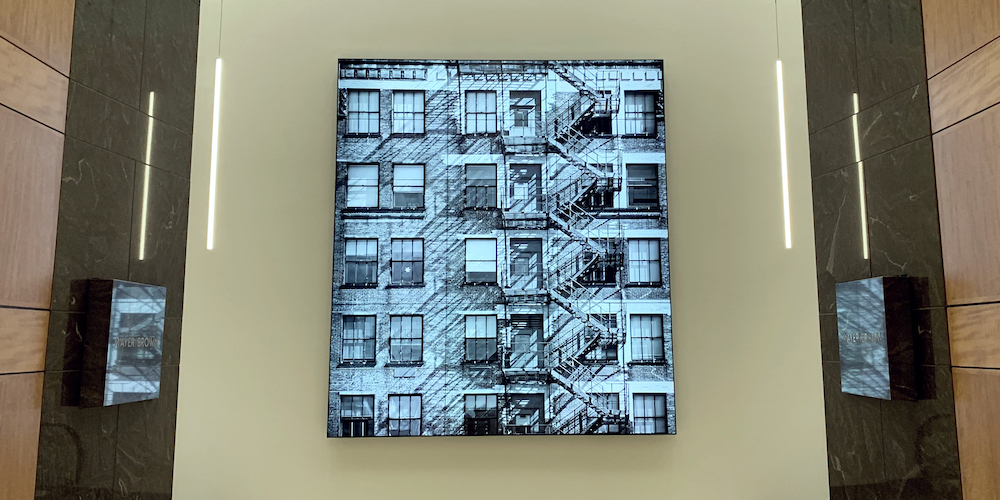 There's little doubt that the pandemic forced the commercial AV industry through a period of abrupt and lasting change. In the two-and-a-half years since COVID-19 upended our world, entire industries have undergone a metamorphosis of sorts. The role of the integrator is evolving rapidly to capitalize on these market shifts and help organizations realize their digital-transformation aspirations.
We've now gained the perspective to take stock of how our industry evolved throughout this incredibly disruptive time. Something I find particularly interesting is the emergence of what I refer to as "specialty integrators." In many cases, smaller projects don't typically require a traditional systems integrator either because the project scope is too small or because the available budget is too tight. But, today, even smaller projects often involve a level of technical complexity that most businesses or integrators can't manage on their own. And, in many instances, even large-scale projects include niche elements that fall outside traditional integrators' wheelhouse. That's where specialty integrators are emerging, stepping in to fill this unmet need.
In this article, we'll take a closer look at how the pandemic elevated the role of specialty integrators throughout the AV space.
Accelerated Digital Transformation
Midway through the pandemic, global consulting firm McKinsey & Company estimated that, after the pandemic hit, the corporate world accelerated its digital transformation by up to seven years in a period of just four months. McKinsey gathered this data directly from a sample of 899 global executives across a wide range of industries. And, although this datapoint does not reference the AV space specifically, integrators are the change agents of digital transformation. Thus, it's safe to assume that many of our companies were heavily involved in helping these organizations realize their digital ambitions.
For systems integrators and other technical consultants, the past two-and-a-half years have been a crash course in adaptability. We've had to pivot and move quickly to meet customers' rapidly evolving needs. Twenty-twenty was all about helping our customers manage through abrupt and drastic business changes. Almost overnight, customers needed help modifying their digital signage networks to accommodate touchless and voice-activated content or to implement temperature-checking kiosks at key entry points. Twenty-twenty-one was a roller coaster for most of the year. Pandemic surges forced many of our customers to pull back and then re-implement various COVID-19-mitigation-related solutions.
Interrelated Market Pressures
Numerous interrelated market pressures — tightening labor pools, hardware and other material costs ratcheting upward, and supply-chain issues — complicated things behind the scenes throughout 2021. These factors still persist. It's safe to say that many of us hoped the recovery would be more definitive than it ended up being, but, thankfully, in Q1/22, we seemed to turn the corner on the pandemic. As for what the rest of 2022 holds, I expect it will be a time of rebirth and strong growth. However, I think the months ahead will also be a time of strategy revision and continued industry consolidation.
Our industry has emerged from the pandemic as an entirely new incarnation of itself. We transformed under a unique set of circumstances that we never could have anticipated. We're moving on from the old standards and processes that bogged us down, and we're applying best practices that we honed during the pandemic to function better and more efficiently than we did before.
Now more than ever, businesses need the expertise of highly knowledgeable and experienced integrators. These firms are essential to managing AV installations' expanding scope and complexity, as well as their ongoing management. That is especially important for digital signage. In this regard, traditional systems integrators have become more essential than ever before.
Turning to Specialty Integrators
However, a growing number of traditional integrators are turning to specialty integrators to function as digital signage subject matter experts. In essence, those specialty integrators support their more traditional counterparts on projects that require expertise that doesn't fall within their core offering. Specialty integrators are adept at developing the content; they're well versed on the latest hardware and software; and they're able to provide post-deployment support. Integrators often partner with specialty integrators to resell services. This provides traditional systems integrators with a lucrative recurring-revenue model that exists long after project installation.
I expect specialty integrators will become a frequent partner for traditional integrators as the latter begin to see their value. Specialty integrators can help their more traditional counterparts offer customers a more comprehensive package of hardware, software and integration services.
For more content from and about Red Dot Digital Media, check out Commercial Integrator's website archives.
---
Darryl Kuder is president of Red Dot Digital Media. Email him at dkuder@reddotdm.com.
If you enjoyed this article and want to receive more valuable industry content like this, click here to sign up for our digital newsletters!