Here Come the Suns
Leading integrator PIVIUM enables Footprint Center to deliver a VIP experience that basketball fans won't soon forget.
Leave a Comment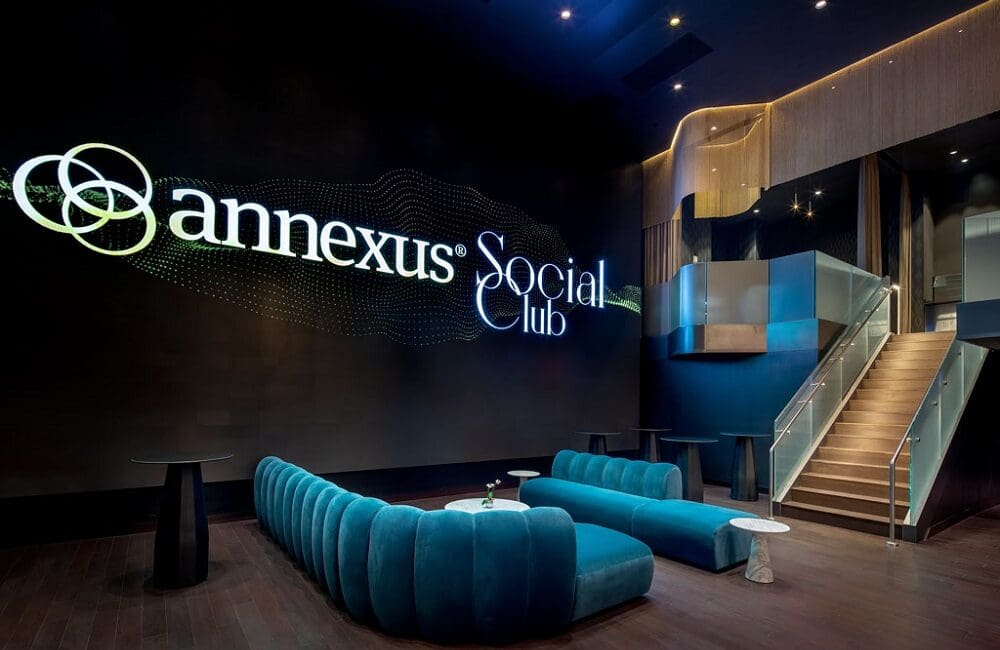 When I was growing up as a kid, basketball was my life. Before audio, all I had was my grandmother's driveway and a hoop. As I grew older, my love for the game of basketball deepened. Unfortunately, I was injured, and the game as I knew it came to an end. But basketball has always been, and will always be, a part of my life. Now, in my off time — and, when I write "off time," I mean off time from all things work — you can find me posted up with my favorite beer, watching basketball all year 'round. NBA, WNBA, college…I love it all. 
New Locations, New Builds
We've seen a lot of movement in basketball arenas lately — new locations, new builds in new cities and major renovations. When I saw that Footprint Center, which is home to the Phoenix Suns and Phoenix Mercury, was about to undergo a major renovation, I got excited. It doesn't feel all that long ago that I was touring the brand-new Chase Center, home of the Golden State Warriors. The place was outfitted to create one hell of a fan experience, and it was laced with some top-notch AV. 
But the Chase Center was a true new build. Footprint Center was set to face its own unique challenges, as the many teams involved had to find a way to completely flip an existing space and create a new, fresh, epic fan experience. The renovation of Footprint Center was a huge undertaking, but never more so than when project leaders started thinking about how to create a VIP experience. The Phoenix Suns organization wanted to create something truly special.  
The Vision
They say that success is where preparation and opportunity meet. There's no better reflection of that than PIVIUM, a full-service design and integration partner. When they were called upon, the PIVIUM team showed up, ready with AV expertise and inspired to deliver an undeniable human experience. 
As noted, the Suns wanted to give their VIP guests an exclusive, high-end experience. "The space they chose was their practice court, which was located adjacent to the main court," Will Gray, client engagement leader at PIVIUM, describes. "They moved their practice court offsite during the renovation, and the Annexus Social Club was born!" Gray continues, "PIVIUM's goal was simple: Create a 'wow factor' in the space. So, we did just that!" Indeed, PIVIUM, along with manufacturer partner WHITEBOX LED, designed a 19-foot-high by 34-foot-wide 4K DVLED videowall. This covered almost the entire wall opposite the main entrance. In fact, it turned this multilevel space into one big club! "Wow factor box checked!" Gray enthuses. 
And, yes, the wow factor box was officially checked — but that didn't just happen with the press of an easy button. Instead, PIVIUM, whose expertise includes both AV design and integration, had to leverage all its strengths. I believe that's a unique aspect of this story, and the company's advantages were critical in bringing all that "wow" to life. As Gray observes, "This allows us to know exactly what the end result will be, before it's installed and is a reality." Inevitably, obstacles and changes arise during every project. "But we're able to overcome those obstacles and adapt to those changes on the fly, while keeping the overall design in mind," he says, underscoring that PIVIUM is equally conversant on the design and integration sides. "This allows for the best experience for the customer and the best end result," he declares. 
PIVIUM's Solution of Choice for the Footprint Center
I've written a lot about DVLED in this column, and the technology was top choice in this application, as well. We all know the benefits of DVLED — sizing flexibility, seamless appearance, picture quality, longer life span…and I could go on. Even so, I have to ask: "Why DVLED for this space?" Gray offers a quick answer, saying, "We knew we could pull off an amazing outcome." He adds, "The overall size of the wall, in a relatively small space in comparison, was the driving factor to go with a DVLED solution." 
Being familiar with the layout, PIVIUM knew that patrons would be able to walk right up to the wall and touch it. "A projector-and-screen solution just would not have been ideal," Gray remarks. "It also needed to be durable to withstand the public touching it, rubbing against it and possibly spilling drinks on it. So, we went with WHITEBOX's LED tiles. The tiles are coated with a matte resin that gives them a smooth texture to the touch and protects them from scratches and liquid damage." Gray proclaims the WHITEBOX feature set is a great combination for this particular application. 
There's no doubt that it's great to have a big, beautiful screen when watching basketball. But content is still king, right? So, I ask Gray whether content was top of mind when PIVIUM was designing the space and solution. "Yes, it was definitely up there!" he replies. Gray elaborates further, saying that PIVIUM knew that, at Footprint Center, home of the Suns, an NBA franchise, a certain caliber of content had to be shown. 4K was a must. "When they are showing live games being played just feet away, we wanted everyone in the space to feel like they never left their seats!" he exclaims. And from the looks of what PIVIUM achieved — mission accomplished!  
A Masterpiece
As I watched the videos that PIVIUM created to share the story behind this renovation, I couldn't help but notice how many moving parts were involved in overhauling Footprint Center and creating the masterpiece it is today. PIVIUM played the essential role of AV designer and integrator, but the team had to work hand-in-hand with various other trades to bring it all together. And all integrators hold to one key truism: If you don't have a good relationship with all parties involved, there is a higher risk of a poor outcome. 
"That is probably one of the most important factors when deciding to accept a project of this magnitude," Gray observes, offering special praise to the general contractor on the job, Okland Construction. "Okland is one of the most highly regarded general contractors in the industry," he notes. "Their management style and attention to detail are next to none." Gray continues, "The good thing about a project of this magnitude, and having all eyes on you, is that it makes everyone put their best foot forward. I am extremely proud of our entire team at PIVIUM." 
As always, PIVIUM set out to exceed customer expectations, and the company delivered. "We were approached to provide several other, smaller DVLED walls throughout the facility after the Annexus wall was completed," Gray adds. "That speaks for itself." 
All this adds up to a blueprint for AV professionals: Do good work, build good relationships and deliver solutions built around real human experiences. Footprint Center has officially made its way into the top 10 of NBA stadiums, and basketball fans like me are enjoying experiences we once could only have dreamed of. 
If you enjoyed this article and want to receive more valuable industry content like this, click here to sign up for our digital newsletters!
If you enjoyed this article and want to receive more valuable industry content like this, click here to sign up for our digital newsletters!