Poly: Hybrid Work Will be the 'Next Normal'
In a new study, Poly says transitioning to a hybrid work model will require embracing flexibility, productivity and cultural change.
Leave a Comment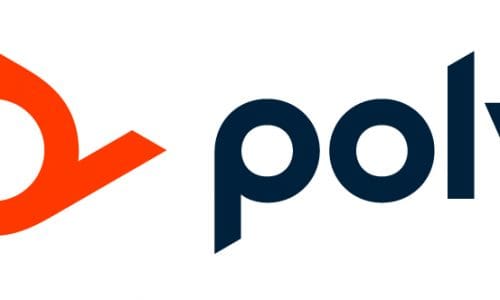 For several months, remote work has been the norm as the coronavirus pandemic forced offices to close and employees to work from their homes or elsewhere.
However, economies are beginning to reopen, so that means employees will eventually return to the workplace. That said, most physical office spaces likely won't be operating at full capacity until well after a vaccine is developed and most of the population becomes immune to COVID-19.
Surveys and studies have shown that remote work is popular and will remain part of our culture, giving birth to a new term: hybrid work.
In a new report, "Hybrid Working: Creating the 'Next Normal' in Work Practices, Spaces and Cultures," Poly, a global communications device manufacturer, lays out the path to hybrid work, which it calls the "next normal" in which employees enjoy flexibility and choice, and businesses benefit from newly motivated teams in a hybrid environment that fosters collaboration.
In a statement announcing the study, executive vice president and chief strategy officer for Poly, Darrius Jones, says the coronavirus pandemic presented an opportunity for businesses to innovate and dramatically change their work environment.
Read Next: The New Age of the Workplace After COVID-19
"The next normal is all about hybrid working moving to the mainstream as we respond, redesign and reinvent — flexible working across multiple locations, with immersive, productive workspaces that accommodate the workstyle of every employee," Jones says.
Hybrid working will include new working patterns and policies that give employees more flexibility about when and where they work, outcome-based working that prioritizes productivity and results over hours worked and location, and optimized investment that looks beyond the company office to create productive workspaces anywhere.
The report also suggests that home offices will become more important, co-working spaces will become more popular, and companies will no longer demand employees to live in big cities or commute to city offices.
These major changes will also demand cultural change within organizations and require more diversity, inclusion and purpose-driven habits.
"Technology has a big role to play in creating the next normal, powering new workflows between people and places and enabling seamless communication and collaboration so virtual teams are motivated and engaged," says Jones. "If we respond, redesign and reinvent, we can meet challenges head-on and constantly evolve with any changes we may face."