Here's What the Pro AV Industry Says It Is Thankful For This Year
The pro AV industry reflects once again on what makes their hearts filled with warmth and appreciation during Thanksgiving 2018.
Leave a Comment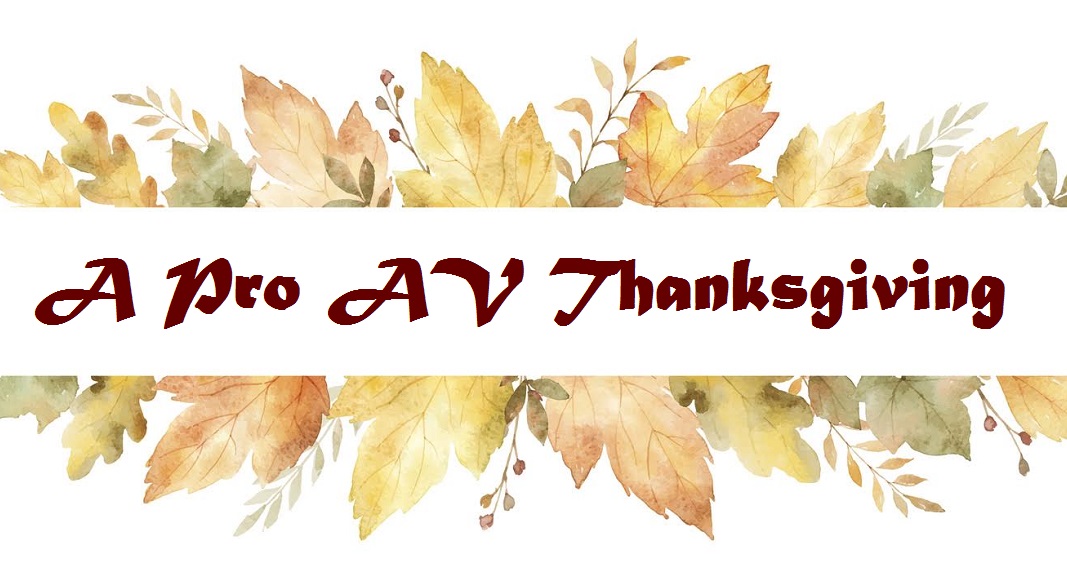 Photos & Slideshow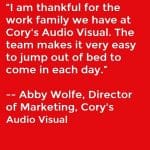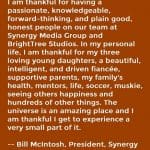 ---
Last year, we asked the pro AV industry community what they were thankful for heading into Thanksgiving. We were truly moved by the responses, so we figured we'd provide a platform for respondents to reflect on this sentiment one year later.
We're happy they agreed to do it again, because their responses reflect a sense of hope and growth that might not have been so prevalent this time last year.
In 2017, the pro AV industry saw lots of layoffs and acquisitions — events that seem to dredge up feelings of uneasiness.
But this year, we're seeing lots to be thankful for. We had more applicants to our list of fast-growing integration firms than ever before.
Think what you will about "mega-integrators," but the fact that investment sharks have targeted the AV industry must mean it is doing something right.
We're also seeing more integration firms pursue management contracts steadfastly — something we think will lead to more reliable growth for the industry.
In our 2018 State of the Industry Report, we predicted that the AV integration industry would grow by 9 percent this year, and it seems as though that prediction will come true.
Maybe it's a survival of the fittest effect with so many traditional AV integration firms either being acquired or disengaging from the AV industry. But many of the companies still fighting the fight seem to be winning.
On a personal note, I'm thankful for many things: simply having a job (something not always easy to find in either the journalism or pro AV industries); my friends and family; and of course I'm grateful for the festive food that I'll partake in on Thursday.
However your year is going, be sure to take a moment when you're sitting around the table this holiday to reflect on what is most important to you — personally, professionally, or otherwise. It's reassuring, yes, but also humbling. And what goes better with turkey than humble pie?
Happy Thanksgiving!