Samsung's The Wall is Clive Davis' Crown Jewel
Samsung's The Wall is the crown jewel of Clive Davis' home theater, in which he wows his celebrity friends with dazzling microLED images.
Leave a Comment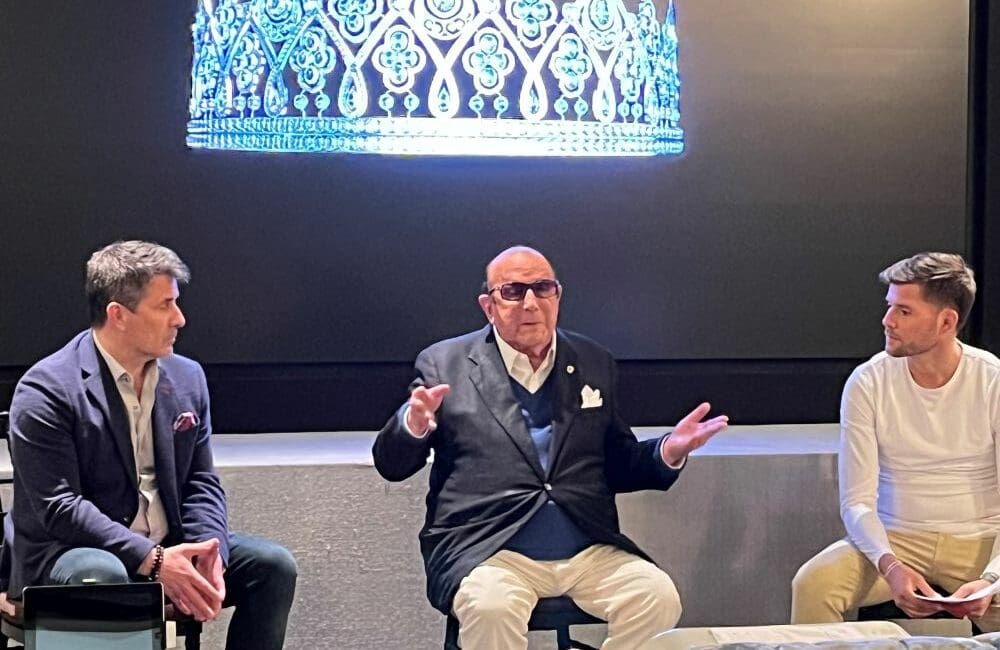 One reason that Commercial Integrator's parent company, Emerald, created Commercial Integrator Expo was the recognition that commercial AV and residential AV are coming together. Although there are certainly some who continue to cling to the idea that these worlds are "non-overlapping magisteria" — if I may borrow a phrase from Stephen Jay Gould — the market reality tells us otherwise. I received a reminder of that fact on April 27, when a group of technology journalists and I visited the home theater of a truly legendary name in music. I'm not easily starstruck, but, I must admit, as my Uber drove up the gravel road to iconic producer Clive Davis' guesthouse, I felt awed. This, after all, is the person who discovered Whitney Houston, someone whom I consider the greatest voice of her generation. And she's just one jewel in his immaculate crown.
Samsung's The Wall: Clive Davis' Crown Jewel
To continue the metaphor, we were there to check out the crown jewel of Davis' home theater — namely, Samsung's The Wall, a microLED display that, more typically, we might see in showpiece corporate environments, high-end retail, government facilities and other commercial spaces. But for a home theater that has hosted Aretha Franklin, Patti LuPone, Alicia Keys and other music royalty, Davis wasn't of a mind to compromise on quality. Chatting with the assembled media for 20 minutes, Davis mentioned that he loves to play host on Memorial Day weekend, and, that Saturday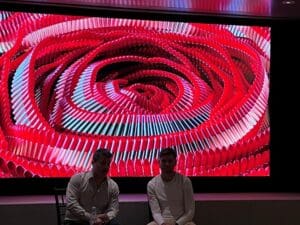 night, his friends pack his home theater to the gills. In fact, Davis said, he's had as many as 84 people in there, with celebrities sometimes sitting in the aisles just to secure their spot. Ever the good host, Davis wants to make sure they're dazzled by whatever they're watching.
"What was here before was adequate," Davis recalled. But for a music producer who boasts five GRAMMY Awards, adequate simply wasn't enough. "I really wanted the best," he declared. Thus, Davis contracted with Ernie Wohlleben, founder and president of Architech Designs, to bring The Wall beyond commercial environments and into his home theater. Although Davis admitted he's not up on how all the magic happens, he praised "…the high definition, the clarity [and] all the amazing things that Samsung has brought into this system." Beyond his own satisfaction, though, Davis takes special pleasure in the affirmation he's gotten from his friends — stars of stage and screen who have impeccably high standards. "Ever since we put this in, they've all been dazzled," he said happily. "It's a great feeling as the host."
The Wall Was Integrated by Architech Designs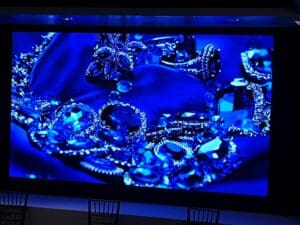 The team from Architech Designs integrated Samsung's The Wall into Davis' home theater during the pandemic, in late 2020/early 2021. Wohlleben emphasized the benefit of the microLED display's immediate activation, saying that, unlike with projection-based solutions, no warm-up time is necessary. (If Tyler Perry was sitting in your home theater, you might also think waiting 30 seconds for a projector to warm up feels like waiting 30 minutes!) The 4K-resolution display measures 146 inches, with an ultra-tight 0.8mm pixel pitch. Thus, even when Davis isn't hosting A-listers, he gets an immersive viewing experience. "There's nothing like watching boxing, tennis," he said. "I mean, you're there."
As Samsung continues to lead the push for LED market adoption in both commercial environments and premium residential spaces like Davis' home theater, we'll likely see further blurring of the lines between custom and commercial. And with prices continuing to drop, LED could, in a sense, act as a unifying force, bringing these worlds closer together.
If you enjoyed this article and want to receive more valuable industry content like this, sign up for our digital newsletters!
If you enjoyed this article and want to receive more valuable industry content like this, click here to sign up for our digital newsletters!