Shure's Althea Ricketts: AV Living Legends #27
Althea Ricketts from Shure is the latest addition to the Commercial Integrator #AVLivingLegends series, honoring AV industry royalty.
Leave a Comment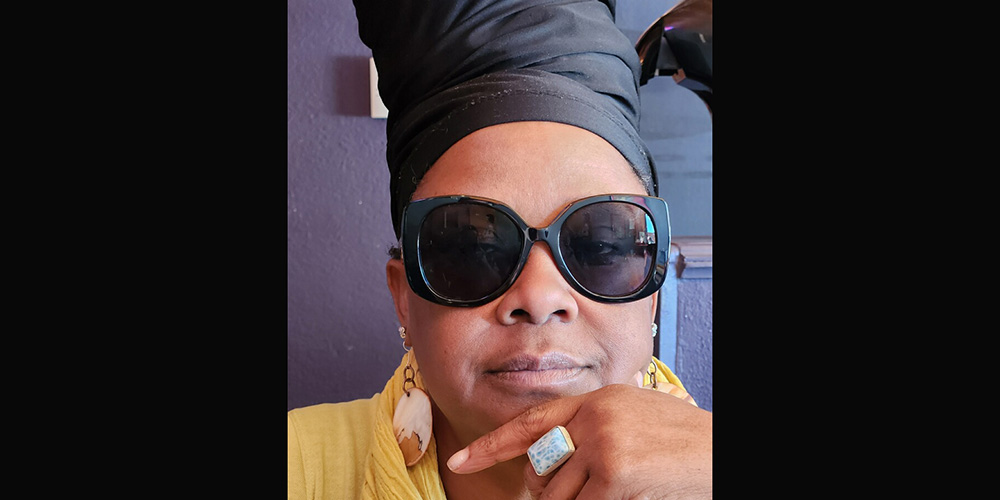 As Commercial Integrator inducts the next honoree in our #AVLivingLegends series this week, we celebrate Althea Ricketts from Shure. Ricketts, who serves as vice president, corporate initiatives, with the venerable Illinois-based company, is most deserving of the title "legend." Her fellow AV industry members celebrate her not only for her huge contributions to Shure but also for being a passionate, difference-making leader on issues involving DEI and women's empowerment. That, of course, includes being vice president of WAVIT, an organization created by and for women in the AV/IT industries.
In this exclusive conversation with Commercial Integrator, Ricketts reflects on her personal journey. She talks about having "fallen into" the commercial AV industry, as well as having had strong mentors to guide her steps. Ricketts also reflects on why she feels so strongly about paying it forward today. Plus, she discusses why she has no professional regrets. Indeed, she shares words of wisdom from Nelson Mandela about why every "failure" is really a learning opportunity.
We hope you enjoy this intimate conversation with Althea Ricketts from Shure.
And if you'd like to read even more coverage relating to our #AVLivingLegends, check out our hub page, which includes direct links to every living legend!
Commercial Integrator: What motivated you to join the commercial AV industry? What has kept you motivated and engaged in the decades that followed?
Althea Ricketts: I chuckled a bit at this question because, when I started this journey, I'm not sure anyone knew there was a commercial AV industry! I, like some colleagues during my tenure, sort of fell into commercial AV. For me, it was through the MI industry. I was working in Jamaica, supporting the music revolution there — old-school ska, reggae and managing artists. Once I returned to the U.S., I needed a job. My dad worked at Shure, so I thought he could hook me up with a job. More than 30 years later, I have a rewarding career that has spanned the commercial, pro, AV and MI industries.
Commercial Integrator: Reflect on your role as both a mentee early in your career and as a mentor later in your career. Who helped shape the trajectory of your professional life, and how have you tried to help shape others' careers?
Althea Ricketts: My degree is in sociology, and I wanted to be a social worker. So, how does that link with my path that got me here? For me, it has always been about relationships and connections. As a young Jamaican woman, I knew there was no way I was going to burst through any traditional barriers if I didn't have strong mentors. I was lucky enough and tenacious enough to have some of the greats guiding me. And they so guided me. Knowing this, it's gratifying for me to pay it forward now.
I think the mentor/mentee relationship is paramount in anything you do. For me, as an outsider in an industry that did not have many people who looked like me, I needed support from those who had the power. It is critical for me to do the same for others today. If you are connected to me on LinkedIn, you'll see my profile photo is me as a young girl; it serves as a constant reminder of where I came from and how I can help to bring others forward.
Commercial Integrator: What's the most memorable story/anecdote of your career in commercial AV?
Althea Ricketts: Now that's a hard question because there is no "most memorable." The entire journey has been it for me. As I said, I happened upon the commercial AV industry. I started my career at Shure as a marketing coordinator in the teleconferencing department. My main job was to be the in-office demo person for our videoconferencing product, which was groundbreaking at the time. It's mind-blowing to remember how I used to sit in a conference room, waiting for someone to call me to video chat with a customer, and think about where we are today with the technology. So, I would have to say that experiencing the innovation in this industry and being part of that evolution is what is most memorable to me.
Commercial Integrator: What has been your greatest professional accomplishment to date? What has been your biggest professional regret to date?
Althea Ricketts: Again, the hard questions! I guess my greatest professional accomplishment is becoming an officer and VP at one of the leading audio manufacturers in the world. It hasn't been easy, but it has been worth every challenge I've had to overcome. I've had some great supporters and mentors along the way, and I feel I can give back so much. With that said, I truly don't have any regrets. I've had some hard lessons learned, but no regrets. In the words of Nelson Mandela, "I never lose; I either win or learn!" Therefore, I live my life with no regrets!
Commercial Integrator: What's the best advice or pearl of wisdom you either received during your career or came to realize on your own?
Althea Ricketts: From one of my greatest mentors: "It's only microphones." This pearl of wisdom helped me to realize that the journey is all about balancing my life…understanding that work is a huge part of that, but it's not the only part. The relationships I've built in this industry have helped to form who I am, and there are no real words to express what this industry means to me.
Thank you for this acknowledgment. I am profoundly grateful to be part of the commercial AV journey.
---
Would you like to nominate a peer or colleague — or perhaps yourself! — to be featured in this #AVLivingLegends series, just like Althea Ricketts from Shure was? If so, just email Dan Ferrisi, editor-in-chief of Commercial Integrator, at dan.ferrisi@emeraldx.com.
If you enjoyed this article and want to receive more valuable industry content like this, click here to sign up for our digital newsletters!