Taking a Firmer Stand Against Harassment
Women AV leaders rally for stronger policies and individual actions in order to foster a truly inclusive and safe space in the industry.
Leave a Comment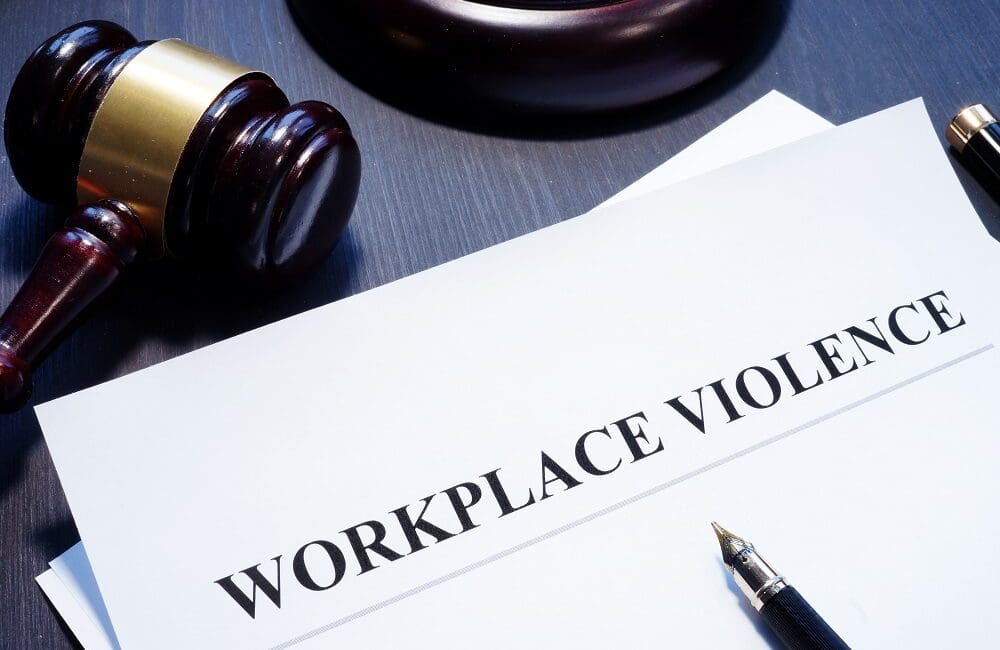 In her stirring article against harassment for Commercial Integrator, Tammy Fuqua, leader of the AVIXA Women's Council, provided highly educational resources for dealing with precarious situations that one may find themselves in, either as a victim or as a witness. Furthermore, she argued that everyone deserves to be treated with respect, no matter who they are or where they come from.
With harassment continuing to affect our industry, it is time to take Fuqua's lead, make a firmer stand and call out intolerant behavior that harms our fellow industry professionals.
To help us understand how we can be better advocates and allies for those dealing with harassment, Commercial Integrator sits down with Brandy Alvarado-Miranda, Iffat Chaudhry and Lainie Mataras. All three impart various strategies to try to help ensure a safe environment in the AV industry.
Moreover, they advise on how trade-show organizers can create an equitable experience for all attendees, while avoiding the potential to escalate bad situations. Above all, they remind us about the impact of individual actions, and how each of us can prevent harassment from occurring in the future.
The Need for Stronger Anti-Harassment Policies
For Mataras, a board member of Women in AV/IT (WAVIT), sexual harassment is a serious issue that affects employees in various settings and situations. According to Alvarado-Miranda, CEO and owner of BAM! Marketing & PR Agency, the ugly truth is that harassment is common even today. She states, "While we see it primarily at trade-show events, [unfortunately], it also happens in the workplace."
Chaudhry, senior bid manager at Involve Visual Collaboration Ltd., agrees, remarking, "Women are still perceived as being more vulnerable than men. However, I've seen men and other communities also treated differently."
To combat behavior of this sort, Mataras calls for companies to implement and enforce a comprehensive harassment policy. She explains, "This policy should include regular training and education to raise awareness and foster a respectful culture."
In Mataras' opinion, companies should also establish transparent rules of conduct for their employees when they interact with clients or colleagues, whether inside or outside the office. "These rules should specify appropriate behavior and expectations regarding alcohol consumption, business meals, safety and communication," she explains.
Just as importantly, employees must also be aware that harassment can take different forms, and harassers can target people based on their gender identity, gender expression, transgender status or sexual orientation, among other factors.
As Chaudhry points out, "Everyone has the right to work or go out, without fear of abuse or worse." To achieve this, she remarks that companies need to "…raise awareness about incidents instead of brushing them under the carpet." She adds, "Companies need to ensure that these incidents are spoken about and dealt with equitably."
Continuing with that train of thought, Alvarado-Miranda says, "It starts at the top with management. Executives need to model [zero-tolerance] behavior and set the stage for safe spaces in the workplace, as well." Accordingly, she champions having an "open-door" policy where all employees are empowered to have a clear, honest dialogue, and where they have the means of working through any hurdles.
As Mataras astutely notes, "Educating and informing everyone about harassment policies creates a common standard of conduct and fosters more respectful and secure interactions."
Creating Safe Spaces
Besides having anti-harassment policies, companies also must implement safe spaces. "When Cory Schaeffer and I first started the local AVIXA Women's Council groups in southern California, one of the most remarkable conversations was around the need for safe spaces," Alvarado-Miranda recounts. "This group talked very candidly about needing community, needing mentors, and needing a place to vent and work through challenges."
From her perspective, as the group began to meet regularly, its members found the community they were seeking within the industry. "We began to forge lasting allies in each other," Alvarado-Miranda emphasizes.
In Chaudhry's opinion, even a simple "Do you need any help?" goes a long way in making people feel safer and more supported. She remarks, "We need to look out for each other more consistently and not be afraid to intervene, if needed."
Mataras agrees, further commenting, "We all have the right to express our true selves, and we should be able to do so without fear of being harassed or discriminated against." What's more, she articulates the importance of being self-aware as regards one's own actions; after all, different people can interpret different behavior as harassing. "Some people may not realize that their behavior is making others feel harassed," she counsels. "We all need to show empathy when we interact with each other."
Mataras expounds on this further, saying, "[This means] paying attention to the verbal and non-verbal signals that someone may be uncomfortable." For instance, she says, one should focus closely on the other person's eye contact, facial expressions, tone of voice, posture, gestures and engagement.
According to Mataras, if someone is not responding in the way that you would expect, stop and ask: "Am I making you uncomfortable?" She continues, "Don't argue if someone says they are uncomfortable. Apologize, adjust your behavior and avoid repeating it in the future."
Trade-Show Organizers' Responsibilities
Undoubtedly, we all have a collective responsibility to create a culture of inclusion and safety for all individuals in the AV industry. This, of course, extends to trade shows, as well. Naturally, the next question that follows is this: How should event organizers ensure a comfortable and safe environment for show attendees?
For Chaudhry, AVIXA's stand against harassment is noticeable and clear, and it sets a great example for all AV trade shows. "They had signage all across the floor, which stated the terms of the anti-harassment policies very clearly," she recounts. Mataras states that, apart from having this signage, show organizers should evaluate how exhibitors can maintain a safe and respectful booth space, as well as incentivize them to do so. "[For example], discourage the use of inappropriate or sexualized content or staff at booths," she explains.
Moreover, organizers should apply these rules across all events, regardless of the country or culture in which they're held. Mataras underscores the point, saying, "Organizers should [thus] choose locations carefully and avoid states that do not support their policies or [that] pose a risk to attendees."
Alvarado-Miranda observes that, looking beyond the show floor, organizers should use inclusive marketing and promotional materials that reflect and represent various gender identities, ethnicities, abilities and backgrounds. "By encouraging correct pronoun usage in registration information and name badges, organizers can bring about that inclusivity," she states. "There should also be gender-neutral restrooms available to help create a more welcoming space for all attendees."
Apart from amplifying those best practices, Alvarado-Miranda highlights the importance of having a safe reporting mechanism in place. "Implement a confidential reporting system for attendees to report any incidents of harassment, discrimination or violations of the code of conduct," she states. Moreover, Alvarado-Miranda proclaims that trade-show staff should possess the knowledge, skills and training to respond appropriately to any such issues.
Chaudhry reflects on the fact that show organizers have a huge responsibility in creating a secure atmosphere for all attendees. However, she argues that everyone should ultimately strive to foster a more equitable space at industry events.
"At the end of the day, do we really need to be told?" Chaudhry asks rhetorically. "Again, it's on all of us to prevent harassment and make sure our colleagues are being treated respectfully," she asserts. In Chaudhry's opinion, the sense of allyship within the AV industry is indeed strong. "I think there are plenty of people to turn to in times of trouble, and that is something we should be proud of," she adds.
Being a True Ally
When it comes to allyship, all three interviewees acknowledge that there is a significant difference between being a "performative" ally and an actual ally. According to Mataras, a true ally will back up their words with actions while facing the discomfort and challenge of addressing harassment. "On the other hand, a performative ally may seem committed to the cause [perhaps] through social-media posts, but they will disappear when things get tough," she observes.
Alvarado-Miranda, too, remarks on how to identify true allies. These people, she says, "…take actions to challenge systemic oppression and work toward equality and justice." From her perspective, simply saying, "I support women and other marginalized groups" is not enough. "One must take a definitive stand in actively supporting and advocating for marginalized communities in a genuine and meaningful way," Alvarado-Miranda declares.
'It is our own individual actions that can create the waves of change.' Lainie Mataras, WAVIT
Chaudhry sums things up succinctly, saying each of us should speak up and let everyone know that we will not tolerate poor behavior. "Offer support that you can and are prepared to actually follow up with," she adds. And just as importantly, Chaudhry clarifies, one should check if the person is seeking support or needs additional resources. "The goal, as an ally, is to make sure that individuals have the confidence to speak up for themselves," she observes. "It is not about you; it is about uplifting them."
For Alvarado-Miranda, the mission to be a true ally is an ongoing journey. "And it's essential to approach this with humility, empathy and a willingness to learn and grow," she adds.
Although allyship is an individual journey, the undeniable truth is that strength lies in numbers. If we all stand together in solidarity, we can truly create a culture of inclusion and diversity that welcomes women and other marginalized communities into the AV sphere. All it takes is speaking up and acting whenever we witness any form of harassment.
As Mataras powerfully proclaims, "It is our own individual actions that can create the waves of change."
If you enjoyed this article and want to receive more valuable industry content like this, click here to sign up for our digital newsletters!