Relying on Systems Integrators to Embrace FM 2.0
Justin Lavoie and Tony Nolan urge the industry to reimagine a digital future for facility management by utilizing systems integrators.
Leave a Comment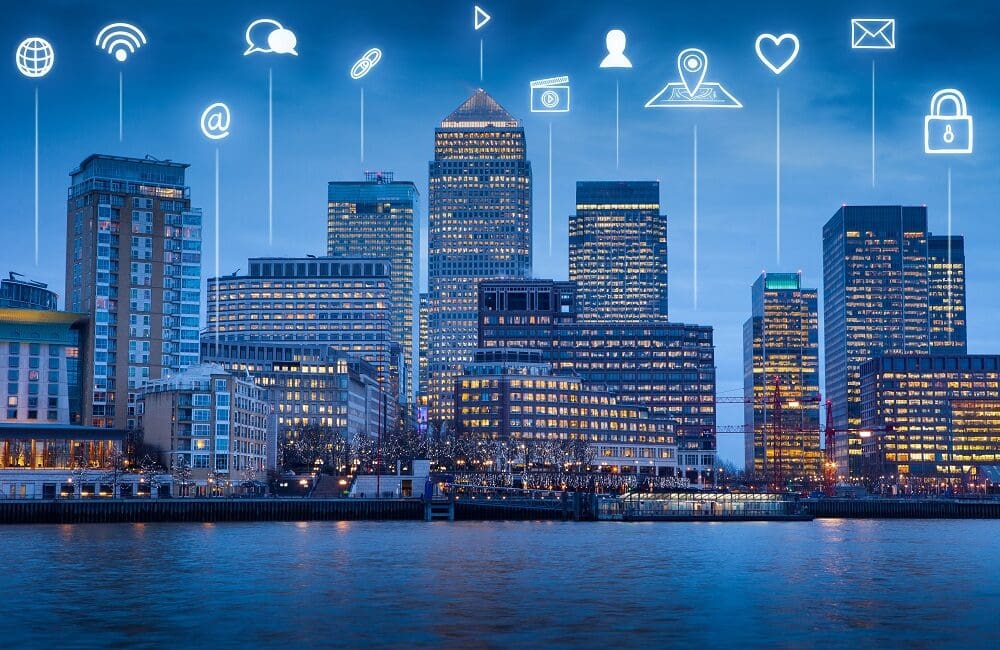 Most building owners today are feeling ongoing pressure to build more sustainably, whether that's from government mandates or occupant values. Yet, it's impossible to build a sustainable, net-zero building without having the right digital tools in place. This has pushed the topic of "Facility Management 2.0" (FM 2.0) to the forefront, sparking the industry to reimagine a digital future for facility management.
From a systems integrator (SI) perspective, this traction is a step in the right direction. The digital-driven model enables the construction industry to keep pace with other industries and guarantees more successful outcomes for the building operator. It also makes meeting sustainability goals more attainable, by incorporating the tools and systems needed to track and measure building emissions and energy use into the initial design.
Embracing Facility Management 2.0
Despite all that FM 2.0 can bring to the table, however, the industry has been slow to implement it. Progress often stalls when end users who attempt to deploy the model run into roadblocks. In addition, facility managers tend to play it safe by sticking to more traditional, long-established methods, avoiding the risk of a new process.
Communication that is solely funneled through the facility manager is status quo for building development. This means that vital collaborators, like SIs, are largely kept out of the design process and only brought in at later parts of the construction process. The reality is, if we're going to create buildings that meet the rigorous net zero goals being set by cities like Boston, New York and beyond, we need to rethink the process and ensure that FM 2.0 principles can be instilled from the start of the design process.
Utilizing SI Capabilities Early On
To foster a collaborative environment, it is vital that everyone — from architects to construction teams to SIs — are involved from the get-go. When it comes to SIs specifically, building owners and operators see the most success when they are utilized early on in the design stage. This is before the MEP design progresses past schematic design.
If SIs are left out of the design process, then the systems become an afterthought. This can lead to the wrong systems being purchased and accounted for in the initial design process. This then costs the building owner greatly later on when they must reorder the correct solutions and finance a redesign to accommodate them. To effectively leverage FM 2.0, the SIs thus need to be brought into the process from the start.
Fostering Innovation and Collaboration
By leveraging cutting-edge digitalization tools, SIs are able to assess what is needed to maximize building performance and ensure that buildings will meet sustainability goals. SIs provide visibility into the role that smart technology plays in electrical and mechanical systems, allowing them to identify what solutions will be the best fit for each build. This decreases the likelihood of error throughout the design process as it allows the right tools to be integrated from the start.
Experts like SIs can foster customer advocacy and ensure that final integrated solutions are detailed enough to exceed client expectations. Involving SIs from the very beginning enables building owners and stakeholders to accurately evaluate building performance and provides digitized insights that equip teams with the proper knowledge around the project from design to operation.
The inclusion of all stakeholders throughout the design phase encourages collaboration and clears a pathway for an open communication on goals and the steps necessary to reach key objectives from end users. It ensures that all necessary details are understood throughout, including the potential risks to be aware of, ensuring maximized efficiency and successful outcomes for projects.
Reimagining a Digital Future for Facility Management
Given the digitally evolving buildings landscape, it is important to adapt and keep pace with the evolving expectations and needs of customers and end users. The only attainable way for developers, owners and operators to execute a successful project and reach key goals is to change their operational framework. Refreshing facility management practices through digital-first strategies initiates a new era where FM 2.0 can be easily deployed.
SIs are a requisite as they bring considerable improvements to building efficiency, performance and health. Leveraging their capabilities and input minimizes technical risk, reduces costs, satisfies end users expectations and ultimately, revolutionizes smart buildings thereby bringing into view the path to widespread sustainable, net-zero buildings.
---
Justin Lavoie is VP of channel development, Schneider Electric. Tony Nolan is president, Triton Concepts.
If you enjoyed this article and want to receive more valuable industry content like this, click here to sign up for our digital newsletters!