The Cannabis Pro AV Opportunity Is… Growing
A total of 15 U.S. states have now legalized cannabis for recreational use, which means more opportunities for AV integrators.
Leave a Comment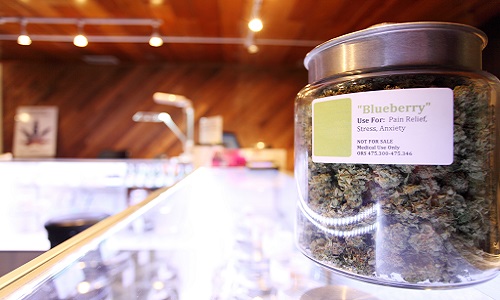 AV integrators everywhere should be looking to emerging industries for new growth opportunities, and one I've been pointing to is the legal cannabis industry.
These facilities require an extensive amount of technology, like security systems, access control, surveillance cameras, digital signage, interactive displays and much more.
Now, integrators looking to get into this space have new opportunities as Arizona, New Jersey, Montana and South Dakota all voted to legalize cannabis for recreational use, bringing the total of legalized U.S. states to 15.
Meanwhile, voters also approved mew medical marijuana markets in Mississippi and South Dakota.
Congress is set to vote next month on a bill that would remove federal penalties on marijuana, although it's unclear if the bill would legalize the sale of cannabis nationwide.
In many areas of the country, legal cannabis is a legitimate multi-billion-dollar business, and integrators can help add to that experience.
Companies like Ping HD and GreenScreens have found success providing digital signage solutions to dispensaries, like digital menu boards that can be integrated with cannabis-specific point-of-sale (POS) platforms.
Digital signage menu boards in dispensaries, when integrated with POS systems, can provide real-time updates of the availability of menu options in addition to other marketing materials.
In the age of COVID-19, these solutions can also help spread the word about social distancing guidelines as customers browse their options and wait to pick up their order.
Other providers offer kiosk-type interactive displays that can help educate a customer and help them make the right buying decisions.
In most states with legalized markets currently operating, the industry is highly regulated, which requires a substantial government effort to staff certain agencies and hold public meetings.
With that comes the need for conferencing technologies to help these agencies conduct business and let the public know what they're up to – especially as COVID-19 currently prevents most government agencies meeting in person.
The federal government still classifies cannabis as a controlled substance, but has largely left states with legal markets alone. That means your integration firm should at least consider the opportunity in legal weed facilities.