Ticketmaster Mobile Ticketing Outage Proves Me Right… Again
I've resisted the shift to mobile tickets for the sake of souvenirs. Now privacy advocates and those who see through the scheme are on my side, too.
Leave a Comment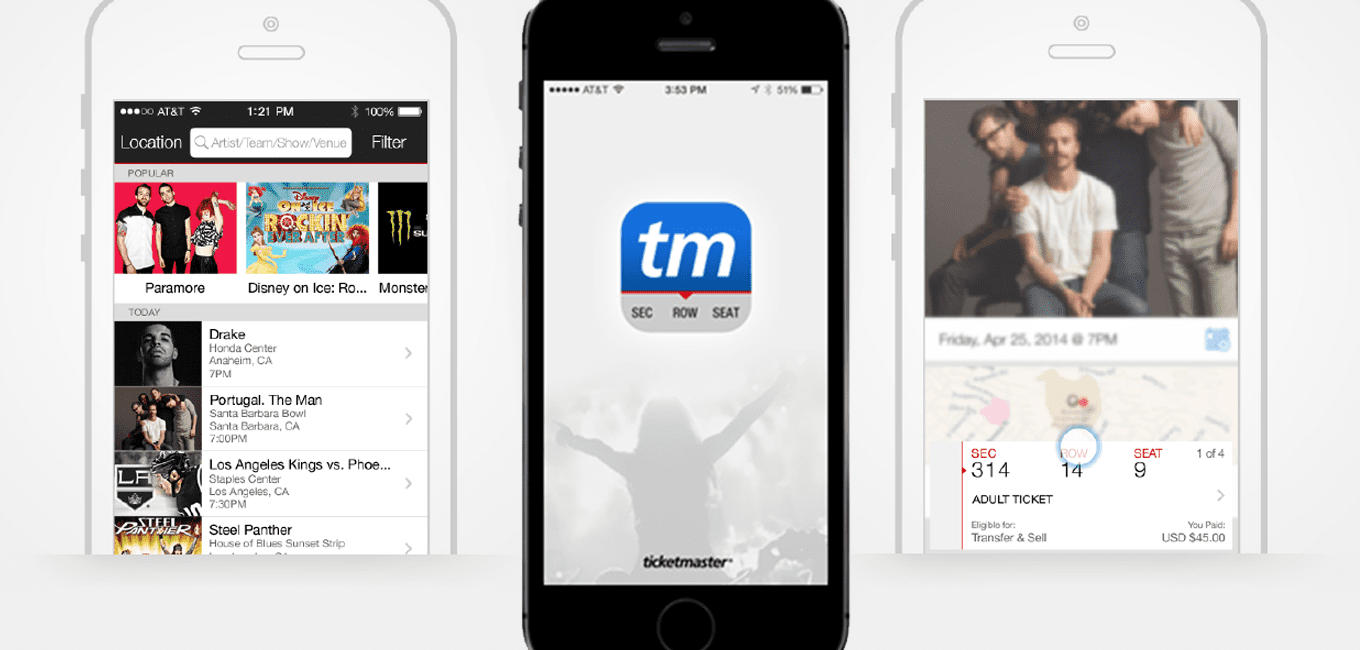 Anyone who knows me knows I love saving my ticket stubs. I literally have every ticket stub from every baseball game I've ever been to, and I've been to a lot of baseball games, especially at Fenway Park, thanks to my weekend season tickets—and insatiable desire to see the Boston Red Sox play.
My ticket stub collection isn't restricted to baseball games, either. If I go to a concert, play, comedy show or other live event—or even an amusement park or town carnival—and there's a ticket involved, I've got the ticket stub.
A few years ago, Walt Disney World replaced standard paper tickets with what they call 'Magic Bands', bracelet-style tracking devices that store information about your park admissions, meal plans and other stuff. And, yes, I kept mine from my most recent visit a couple of years ago.
A couple of years ago, the Red Sox launched a mobile ticket program and I balked at the idea, in large part because it would mean I'd no longer have that ticket stub as a souvenir after every game. For the past couple of years, I've gone with the paper ticket option, although this year I've used mobile tickets to build up my points in the Red Sox Rewards program.
My unwillingness to go full-bore into the mobile ticketing world was justified to some degree last week when Ticketmaster experienced a system-wide glitch that cost ticket-holders for high-profile events like the U.S. Open and the Red Sox series in the Bronx against the rival New York Yankees timely entry into those venues.
ESPN sports business reporter Darren Rovell says teams lean on the idea of mobile ticketing to prevent fraud, but the Ticketmaster outage "affected 50X more" people than will ever find themselves victims of fraud by buying fake tickets.
Craziest outage I've seen. Ticketmaster ticket holders on mobile can't see their tickets, scan them in. US Open, Yankees/Red Sox included.

— Darren Rovell (@darrenrovell) August 31, 2017
Teams say roughly 50-100 get nailed for fraud a game, according to Rovell. He estimated "at least 40,000+ were inconvenienced" with the Ticketmaster mobile app outage.
The reaction to Rovell's tweets—and the Ticketmaster outage itself—made me feel justified in my old-school approach to tickets. One reply noted that Ticketmaster says it's gone mobile to prevent fraud but "it's about racking up fees for the so-called convenience." Another response compared the Ticketmaster outlet to another long-standing fear of mine: autonomous cars. "Can't wait till driverless cars controlled by data-driven networks operate millions of cars," the person wrote.
Yet another says Ticketmaster has instituted mobile ticketing only to "collect consumer data and then send a ton of ads. Looking up and tracking your exact location is next. Bye privacy."
But what can we do about it? Not much, according to those who responded to Rovell's tweets.
"If more fans understood ramifications, there'd be legislation against it," one fan wrote.
So, criticize me all you want, but I'm feeling good about my decision to live with one foot in "the old days" while writing about the inevitable future of technology.
Now, if you'll excuse me, I've got some ticket stubs to organize.