The True Value of Total Tech Summit 2020
The greatest benefit of Total Tech Summit each year is the networking available, and how that helps integrators grow throughout the year. This year, despite COVID-19, we're bringing that networking back in a unique way.
Leave a Comment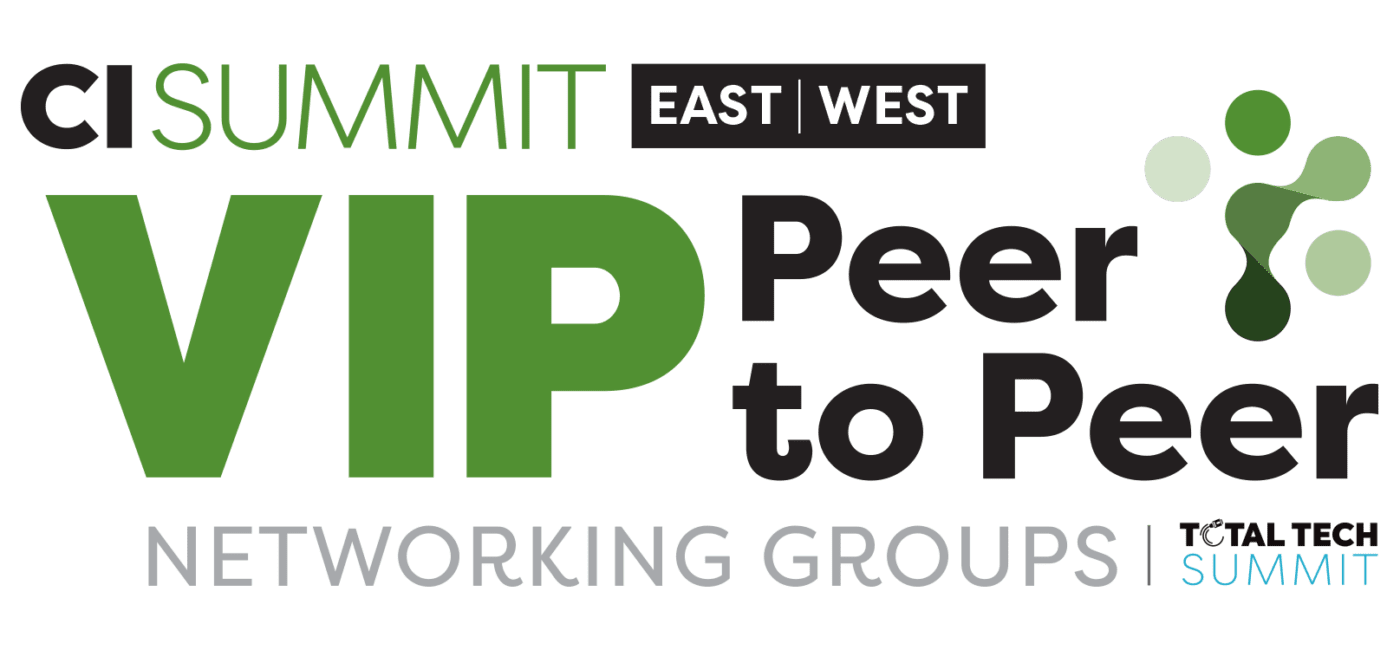 I'm writing today with an opportunity for our audience.
As you might know, as a result of COVID-19 we had to cancel Total Tech Summit, which would have taken place in November in Cleveland for you optimists. We decided to instead hold an online experience.
It's not the same thing, and we understand that. One of the great draws of Total Tech Summit is the networking that occurs at the event. Hundreds of peers pairing off, sharing information, learning, meeting with prospective manufacturer partners, and of course having the occasional drink.
I've personally spoken with integrators that have kept in touch with peers they were seated with throughout the year. One integrator credited those connections with increasing his revenue – the discussions they had throughout the year helped them all grow their businesses.
The best thing is that we're deliberate about it. At Total Tech Summit integrator attendees are assigned tables based on their size and location. So a $30M per year integration firm operating in Texas would be with $25M-$25M integrators from Wisconsin, Florida, Connecticut, ensuring they aren't competing businesses and a free exchange of ideas is possible. Meanwhile the table beside them holds integrators of $2M-$5M per year, serving separate regions, discussing completely different problems and solutions facing integration firms of their size.
That's the reason connections are made, and integrators keep coming back. It also helps that we foot the bill. Unfortunately this year that type of networking isn't possible. However, we are bringing you a brand new networking experience. I'll tell you about that in a moment.
Total Tech Summit will feature thought provoking education. We've assembled a committee of TTS attendees, all working integrators, that will help us craft our content. At Total Tech Summit, we are focused on helping integrators run better businesses
This year we've got some incredible sessions:
Our keynote will discuss diversity and recruiting in the AV industry. Specifically, we will talk about setting up education and internship programs directed at recruiting a more diverse workforce to your organization.
Our session on selling software will cover everything from logistics to new opportunities. If an integrator can sell videoconferencing, collaboration, management, and cybersecurity software, why can't they sell marketing automation or customer management software as well? We'll discuss where the line falls.
Marketing and Communications VP Gina Sansivero will present on marketing tips for integration firms. Creating a pipeline of clients is important, but equally important is staying in touch and reminding them of all you have to offer.
Finally, our panel on new technology will cover all of the latest potential offerings for integrators. Especially helpful this year, when offices, schools, restaurants, and all public spaces are experiencing rapid transformation.
The biggest draw of Total Tech Summit, frankly, is the VIP Peer-to-Peer Networking Groups. This is the opportunity I was referring to above. It offers a chance to simulate that TTS experience even in an age of COVID.
All TTS attendees will be placed into VIP Peer-to-Peer Networking Groups. These are Slack channels with a number of integrator peers, where you can seek council, advice, new opportunities, ask for solutions, ask for help, or just joke around about how clueless some clients can be. Our team will prompt discussion by posting the latest articles, studies, information, and news. Any member can bring up a topic at any time.
Think of it as your own personal chat room, subreddit, or internet forum depending on what generation you grew up in. It's a space to network with your peers because you can't see them at events like Total Tech Summit. It's a place to exchange ideas because only integrators understand the integration business. It's an opportunity to make new friends, mentors, and partners in the industry. Available 24/7/365.
We're also going to hold scheduled Zoom meetings once per month to get together with your groups and discuss specific topics we agree to on the Slack channel. A CI editor will moderate, and we won't publish anything you say without your permission so don't worry about that. This way you get to meet face to face, and next year at TTS you can finally shake each other's hands provided you've used Purell first.
If all of that is not reason enough to attend, we're also going to give you all of this:
Private Year-Long Peer-to-Peer Networking
Private 24/7 Access to Networking Group Chat Forum
Exclusive World-Class Research
Exclusive Deep Dive Reports
Exclusive Master Class Webinars
Exclusive In-Person Meetups
Exclusive Marketing Email Blasts to Your Target End-User Markets
Exclusive Marketing Promotional Video Production by The CE Pro, SSI, and CI Teams
Access to the CE Pro, SSI, and CI Kick-Off Events
One-on-One Meetings with Leading Suppliers in Your Vertical
First, though, you need to apply!
Please don't miss out on this. I truly believe it is going to be something special, because whenever I've seen integrators get together great things have happened.