Wesco's Phil Langley: AV Living Legends #7
Phil Langley of Wesco shares his unique insights in the seventh iteration of Commercial Integrator's #AVLivingLegends series.
Leave a Comment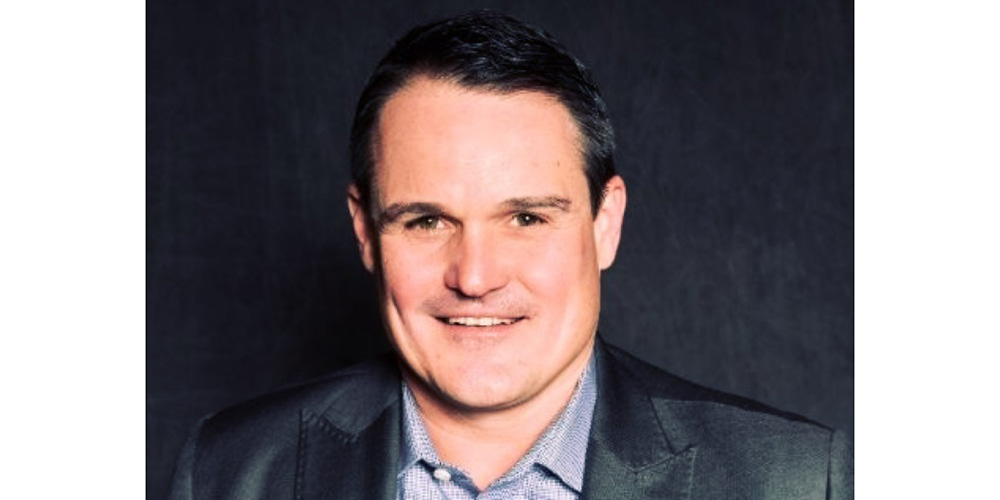 This week, Commercial Integrator continues its ongoing #AVLivingLegends series by profiling Phil Langley of Wesco. This series exists to celebrate the individuals who have shaped today's commercial AV industry. Read on to learn about how, during Langley's multi-decade career, he has crisscrossed the globe and had a hand in incredible technology applications.
Wesco as Career Culmination for Phil Langley
Today, Langley serves as senior vice president, global enterprise AV and UCC, Wesco. Naturally, this role gives him a front-row seat to some of the hottest and most rapidly evolving market opportunities in our industry. In a sense, then, his executive role at Wesco is the culmination of everything Langley has done throughout his career.
In this interview, Langley offers thoughtful reflections on his worldwide travels, the friendships he's forged, the people he's mentored and the crowning accomplishments of a remarkable career. I think you'll enjoy it.
Commercial Integrator: What motivated you to join the commercial AV industry? What has kept you motivated and engaged in the decades that followed?
Phil Langley: I lived in Europe for most of the 1990s. There was an opportunity to work in Barcelona for a pro AV systems integrator based in the U.K. with a large job supporting new hotel development in Spain. The work would take up to a year. The job called for overall project management, and, more specifically, building pro AV solutions for the hotel's public spaces and top-end rooms.
I applied for the role, got it and never looked back. There are several people I met on that first job with whom I have remained very close — all of them have stayed in the industry, in one form or other.
On this project, I was first exposed to an early AMX control system and the programmers who built the solution. I had been involved in remote substation 110kv breaker control in my early career with an electrical supply authority in Australia. Once I saw how the AMX solutions were deployed and programmed, I was hooked.
Two key factors have kept me interested over the years. One: the creative nature of the industry; two: the fast-paced rate of change. Technologies are constantly changing. That adaptation — with vastly differing technologies over the years — and the ability to creatively meet a customer's ever-changing and increasing communication requirements have kept me in this industry for 30 years.
Reflect on your role as both a mentee early in your career and as a mentor later in your career. Who helped shape the trajectory of your professional life, and how have you tried to help shape others' careers?
Phil Langley: There are many people who helped shape my career, including that first team I met in 1993 in Barcelona. Subsequent business mentors inspired my move into the business-ownership side of our industry. I am grateful to all of my mentors and business partners.
Today, I work hard to offer that same opportunity for those who are hungry for it, as well as those who may not see their abilities as a strength or who struggle with the confidence to move forward. Those are the team members I like to mentor the most.
What's the most memorable story/anecdote of your career in commercial AV?
Phil Langley: In 1999, I was part of a small, engineering-led pro AV systems integrator based in the south of the U.K. Together, we designed, sold and integrated the first-ever videowall in Piccadilly Circus in London. We used 36 Barco 3000 series LCD projectors installed behind 36 Stewart Filmscreen rear-projection screens and had a BMS system on the roof of the installation to control the technology. This included 13 streams of digital source video, which was cutting edge at the time. The project even made the BBC's "Towards 2000" television show.
It was an amazing time to be working in the U.K. and this industry, and I look back on this experience as a seminal time in my career. Today, Piccadilly Circus is one big wraparound LED videowall. I like to think that our humble but groundbreaking videowall all those years ago was the catalyst for what we see today.
What has been your greatest professional accomplishment to date? What has been your biggest professional regret to date?
Phil Langley: First, I have absolutely no regrets. Every stage of my career, whether with a systems integrator, consultancy, global manufacturer or global telecommunications company, has culminated in where I find myself today, and I would never want to change the course of my journey. Perhaps the most valuable part of my experience is the ability to live and work all over the world. From the Piccadilly Circus sign project, to opening the first overseas office for a U.K.-based organization in Australia, to serving the APAC region and working with some of the world's best-known pro AV manufacturers like AMX, Bose and Harman (JBL), to making the transition into the telecommunications industry — all of these opportunities have prepared me to lead the pro AV and unified communications and collaboration (UCC) business for Wesco, a leading global supply-chain solutions provider.
What's the best advice or pearl of wisdom you either received during your career or came to realize on your own?
Phil Langley: This advice comes from a mentor I still speak with today: "Gaining a solid education in your chosen field, coupled with the experience you will gain, underpinned by the people you will meet and the friendships you will build, will give you the ability to do whatever it is you want to do. However, it is confidence in your own abilities to take that first step that is absolutely key, and that can only come from you."
---
Would you like to nominate a peer or colleague — or perhaps yourself! — to be featured in this #AVLivingLegends series? If so, just email Dan Ferrisi, editor-in-chief of Commercial Integrator, at dan.ferrisi@emeraldx.com.
If you enjoyed this article and want to receive more valuable industry content like this, click here to sign up for our digital newsletters!