What Are Employees Biggest Concerns About Returning to the Office?
Qualtrics conducted a study of adult employees across the U.S. that found attire, office conditions, and various others as top concerns.
Leave a Comment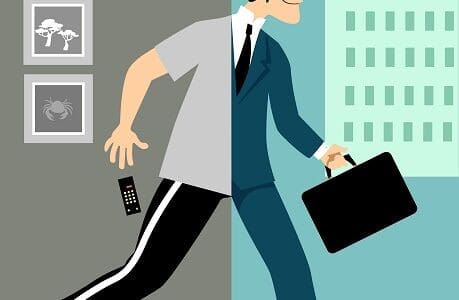 The year 2020 drastically reshaped what office culture will be like going forward as the nature of work drastically changed due to the pandemic. But with lockdowns subsiding and employees returning to the office, TechRepublic published an article in response to a Qualtrics report called "Future of the Workplace Study" that highlighted what new office amenities employees want, dress code expectations, and the drawbacks to remote work.
The study involved over 1,000 adults working full-time or part-time in the U.S. and the two biggest concerns they have about meeting coworkers in-person are "being socially awkward" and "following proper social etiquette." Over 33% said they would prefer a touchless greeting when encountering their coworkers face-to-face.
Related: Here's What American Workers Think About Returning to the Office After the Pandemic
In terms of "working in the same enclosed space" as their coworkers, 60% were comfortable, but the results varied by age group. One-quarter of respondents 55 and older were uncomfortable working in an enclosed space compared with 13% aged 18 to 34 and 17% aged 35 to 54.
Over 60% of respondents said they would prefer companies consolidate office spaces to improve facilities and amenities and over half would like them to increase the amount of satellite offices for smaller teams.
"Traditionally, physical office locations were necessary for employees to get work done. This past year has proven, that's not the case anymore—employees can drive results and be productive from a variety of locations," says Julia Anas, Qualtrics chief people officer and reported in the TechRepublic article.
Anas went on to say that for companies to make these transitions, they will need to find ways to make the office a more desirable space that motivate employees. Based off the Qualtrics study, Anas mentioned adding natural light, exercise equipment, and outdoor spaces designed for teamwork will also help.
In terms of dress code, 25% of respondents claimed abandoning leisurewear would be the most difficult change for them to make when returning to the office. Over a third of respondents are planning to dress casually when they return and 35% are planning to dress business casual. Over half said they would dress more casually if it were not for an office dress code.
"As employees begin to return to the physical workplace they will be looking for ways to combine professional dress with the comfort they experience at home," says Anas in the TechRepublic article.
While respondents enjoyed the benefits of remote work, roughly half claimed that they feel on-site workers have an advantage in terms of promotions and salary compared with remote workers due to "visibility to leadership."
But Anas has many solutions in mind for employers to handle these concerns like "mentorships, training sessions, and networking events" to help companies prevent any inequities between employees.
With more employees beginning to return to the office, along with data and studies relating to this return becoming available, companies will be able to allow a smoother transition by utilizing this information and listening to their employees.
If you enjoyed this article and want to receive more valuable industry content like this, click here to sign up for our digital newsletters!